60,000 Q&A topics -- Education, Aloha, & Fun
topic 34839
Zinc phosphating for 72 Hour salt spray test endurance
An ongoing discussion from 2005 through 2015 . . .
2005
Q. We have a customer requirement for a component with Zinc phosphating thickness of 7 to 10 Micron and salt spray test to cross 72 Hours.

We have tried with various chemicals and we are able to meet only 30 Hours with 7 to 10 Microns.

Is it possible to meet 72 Hours with 7 to 10 Microns thickness.

If it is possible please send me process sequence and chemical details.

Thanks and Regards
M.Mohanan
PLATING SHOP - Chennai, TamilNadu and India
---
2005
A. Salt Spray life is mostly dependent on the rust preventive which is applied over the phosphate. Any of the major suppliers can give you a heavy wax or oil which will meet 72 hours.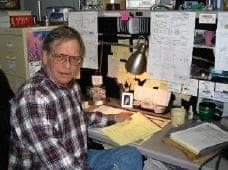 Jeffrey Holmes, CEF
Spartanburg, South Carolina
---
2005

Mr Mohanan
It is possible to examine this approach.

Plate 7 microns Alkaline Cyanide free zinc. Chromate.
Paint .

SST will exceed your needs -- 120 hours.
Regards


Asif Nurie [dec.]
- New Delhi, India
With deep regret we sadly advise that Asif passed away on Jan 24, 2016


---
2005
A. Hello Mohann;

You need to use a water soluble topcoat, the kind they use over zinc plating, over your phosphating, it may work.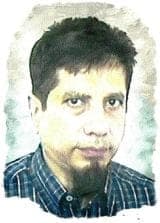 Khozem Vahaanwala
Saify Ind

Bangalore, Karnataka, India
---
2005
A. The phosphate coatings are basically a conversion coating. Your chemical supplier can give a chemical to get a coarse crystal conversion or a fine crystal conversion coating. If you go for a coarse crystal formation, the coating is porous, which will corrode fast. This type of coating is generally preferred for preparation before painting, so that the paint can adhere well with the pores.

For a plain phosphating you should go for a fine crystal formation. You need to convert these phosphate coatings with an additional chromating conversion, which is very simple dip in a chromate solution. This fine crystals will have very low porosity, and can have about 12 to 24 hours salt spray resistance without oiling.

An additional good quality of rust preventive oil in combination with zinc phosphate and chromate can give up to 96 hours salt spray resistance.

V. G. Rajendran
- Trichy, Tamilnadu, India
---
2007
Q. We are doing zinc phosphating process. Our product is corroding only in later stages. What are all the reasons for corrosion of products on later stages.
K.Dharmaraj
- Coimbatore, Tamil Nadu, India
---
A. Hi Dharmaraj. Unfortunately there is simply no way to approach the problem from that direction because failure can come from numerous problems with the substrate, the pretreatment, the phosphate process per se, the post-treatment, handling & packaging, shipping, exposure conditions, or mis-specification. Instead you must describe what you are doing and exactly what you mean by "corroding only later stages". Thanks, and sorry.
Regards,
Ted Mooney, P.E.
finishing.com - Pine Beach, New Jersey
Striving to live Aloha
---
---
To minimize your searching efforts and to offer multiple viewpoints, we've combined some threads into the dialog you're viewing. Please forgive any resultant repetition or failures of chronological order.
---
---
Salt spray test hours for zinc phosphated panels?
May 26, 2010
Q. I want to know that what is the SST Range of Phosphated panels. I use Tri-cation Zinc Phosphate and Stages are as follows:
Cleaning
W/R
Derusting
W/R
Phosphating
W/R
Chrome free Passivation
S. Singh
Paint Shop - Faridabad, Haryana, India
---
May 28, 2010
A. A phosphated panel that has not been painted or does not have a protective coating applied will corrode very quickly in a salt spray chamber, probably less than three hours.
George Gorecki
- Naperville, Illinois
---
June 4, 2010
A. Phosphating is a pre-treatment and not a finish. Hence, it cannot offer much resistance to corrosion in salt spray test.

One of the important attributes of phosphate conversion coating is its ability to prevent underfilm corrosion.

Measurement of the extent of spreading of corrosion from the scribed region of the phosphated and painted panel compared to its non-phosphated counterpart will give an idea about the quality of the phosphate coating.

T.S.N. Sankara Narayanan
- Chennai, Tamilnadu, India
(ed.note Nov. 2017: The good doctor has a fascinating blog at https://advancementinscience.wordpress.com)
---
June 19, 2010
A I have done the salt spray test on a tri cationic cold zinc phosphating, and have the certificate from a testing body that my panel lasted 23 hours under salt spray chamber.
Shankar Khandelwal
- Coimbatore, Tamilnadu, INDIA
---
! Hi, Shankar. Thanks!
This then begs the question of what wax or oil was applied to the phosphate, either deliberately or inadvertently, which may account for the salt spray survival time? I think if you degrease the panel after phosphatization to remove those greases and oils you may find that you won't even get 23 hours in normal atmosphere, let alone in a salt spray chamber :-)
Regards,
Ted Mooney, P.E.
finishing.com - Pine Beach, New Jersey
Striving to live Aloha
---
July 7, 2011
Q. I would like to know how many hours salt spray test will pass for Phosphated parts (ED coating - semi finished part)?

Sathis Kumar
Product designer - Tamilnadu, India
---
July 2011
A. Hi, Sathis.
I'm not sure if I understand the question in light of the previous responses, where you heard estimates from 3 hours for zinc phosphate to 23 hours for tricationic. If you can phrase your question in terms of the previous responses, with what type of phosphating you are applying, and additional details, maybe an estimate can be offered -- but I personally think that Mr. Sankara offered a very insightful answer, i.e., that testing a scribe mark in a phosphated and painted panel is the proper way to judge the quality of the zinc phosphate pretreatment, and salt spray testing at an intermediate stage in the process is not particularly useful. Good luck.
Regards,
Ted Mooney, P.E.
finishing.com - Pine Beach, New Jersey
Striving to live Aloha
---
---
August 12, 2011
Q. We would like to know the life of zinc phosphated components in neutral salt spray test and normal atmosphere.
VIJAY GUNJAL
phosphating optr - Aurangabad, India
---
August 17, 2011
A. Hi, Vijay.
George Goreki estimated 3 hours in salt spray. If all of the oil has been stripped, I'll estimate a day in normal atmosphere; I've seen flash rusting much sooner than that.
As noted, phosphatization is not a final finish; because of that, arbitrary and inconsistent factors may have more influence on the corrosion resistance than the quality of the phosphatization. This frames the question as whether there is any value at all in such testing or you are just throwing away money and resources by conducting such a test. :-(
Please try to tell us your situation, and please very slowly re-read Mr. Sankara's response and try to profit from what I feel is its wisdom. Thanks and good luck!
Regards,
Ted Mooney, P.E.
finishing.com - Pine Beach, New Jersey
Striving to live Aloha
---
---
May 7, 2013
-- this entry appended to this thread by editor in lieu of spawning a duplicative thread
Q. Hello All,

I am a Master of Science Student in Chemical Engineering Department. I am researching corrosion protection on steel to which Zn Phosphating was applied.

These materials stay for 5 hours in salt spray test, and test is passed. But when I transport these materials, corrosion seems on material.

Do you have any idea to solve these problems ?

Best Regards

Duygu
Duygu Adgzl
- Bursa, Turkey
---
May 15, 2013
A. Hello Duygu,

The panels were put in a salt spray chamber AND transported or the panels you put in the salt spray chamber are a sample of the ones that you transport?

I agree with Ted, phosphating is a pretreatment, a finish could be if you treat it with some anti-corrosive product (water-displacement oil, for example), or paint it (epoxy, KTL).

If your panels last 5 hours in salt spray chamber, I suppose they can last several hours in normal (dry) atmosphere.

Please tell us some more details :)

Regards,
Daniel Montanes
- Canuelas, Buenos Aires, Argentina
---
---
May 26, 2016
-- this entry appended to this thread by editor in lieu of spawning a duplicative thread
Q. What oils are recommended to apply after zinc phosphate coating to withstand 72 hours of salt spray test.
Alok Gaur
- Mumbai, Maharashtra, India
---
June 15, 2016
A. Hello Alok,

You can use some heavy water displacement oil, there are many vendors capable of help you out of this requirement. Only, as I recall in my process, you must have more than 10 g/m2 of phosphate in the surface you want to protect. If you can use hexavalent chromium, I recommend a phosphate sealer before you apply the oil. You can't lose!

Hope I could clarify something! Best of lucks,

Daniel
Daniel Montanes
N Ferraris S.A. - Canuelas, Buenos Aires, Argentina
---
---
July 2, 2019
Q. Hi I want to know how many hours of salt spray life of zinc phosphate coated material. We are phosphate coating mild steel rod and dipping time is 45 minutes.
Thanks
harish singh
- rudrapur udham singh nagar, india,
---
July 2019
A. Hi Harish. The way I read the helpful answers offered, 72 hours is a good target if you are doing the phosphating correctly with quality materials and are applying a proper rust-preventative. How many hours are you actually getting? Remember that the purpose of a salt spray test is to learn whether you are currently doing it right, not to extrapolate anything.
Regards,
Ted Mooney, P.E. RET
finishing.com - Pine Beach, New Jersey
Striving to live Aloha