60,000 Q&A topics -- Education, Aloha, & Fun
topic 34791
Soldering Electroless Nickel plated components
A discussion started in 2005 but continuing through 2019
2005
Q. We coat copper strips with Mid Phos Electroless Nickel (5-7 Microns unbaked ). The EN layer is to be soldered but our customer is unable to do so as the solder does not stick to the EN layer. Is there a minimum thickness required for the layer to become solderable or high phos EN recommended for the application. Please suggest any particular seq of operation or specific type of coating recommended. Expert advice from experienced in the field will be appreciated.

THANKS IN ADVANCE
VIKRAM
EN PLATER - PUNJAB, INDIA
---
2005
A. There are many metal finishing experts who read this site, however there may not be many soldering experts. Please contact the supplier of your solder and flux for help.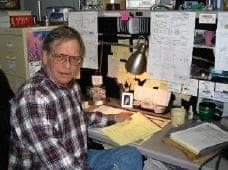 Jeffrey Holmes, CEF
Spartanburg, South Carolina
---
2005
A. (1) more phosphorus, the worse for soldering EN, (2) try to go with electroless nickel boron instead of nickel phosphorus, (3) thickness has nothing to do with ability to solder in this case.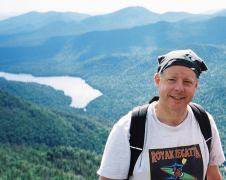 Milt Stevenson, Jr.
Anoplate Corporation

Syracuse, New York
---
First of two simultaneous responses -- 2005
A. I agree with the above.

The best idea would be to use electroless nickel boron. The properties of dimethylaimineboraine enable successful soldering however the solution does not like plating thick coatings - about 6 microns per hour which is fine for you situation. I would point out that nickel boron is trickier to control then ENP due to its limited pH range.
Chris Matthews
- East Sussex, England
---
Second of two simultaneous responses -- 2005
A. I fully agree with Jeffrey's answer. If the problem is the soldering, the first thing to check is the soldering procedure. There may be nothing wrong with the EN. So, his answer seems totally logic to me.
Guillermo Marrufo
Monterrey, NL, Mexico
---
2005
I think I got what I wanted

THANKS
VIKRAM
EN PLATER - PUNJAB, INDIA
---
2005
A. To add my two cents worth to the above, nickel boron is more easily soldered but using the right flux enables fairly easy soldering of low and mid phos deposits. This is something to talk about with the solder supplier. If they are technically proficient they should be able to supply the correct flux.
Gene Packman
- Great Neck, New York
---
2005
A. The correct answer is that EN-P can be soldered if the right flux is used. The type of flux is classified as acid containing. There are a number on the market. consult a supplier of solder and fluxes for the one that best suits your conditions. Organic acid fluxes may not be sufficient due to the head process after plating. Heating builds the oxide film that is making it difficult to solder. If mild wet abrading is possible, it is a good way to start, followed by an acid activated flux. Note Acid activated fluxes are feared by electronic devices makers because they often contain chloride, that, if not completely removed, may cause later corrosion. Sulfamic acid does a good job without the danger of corrosion.
Don Baudrand
Consultant - Poulsbo, Washington
(Don is co-author of the book
"Plating on Plastics"
)
---
2005
Thanks Don
but my customer is doing soldering in inert atmosphere without any flux. The solder is 95 % lead rest tin.The surface(copper strip) is to be soldered to aluminium wire. Can anybody suggest whether ENIG will be success. I have tried mid phos ,low phos En without success.
Thanks in advance
VIKRAM
EN PLATER - PUNJAB, INDIA
---
2005
A. It is not possible to solder to nickel or Electroless nickel deposits without removing the oxide layer. It is better to remove the oxide and solder in an ordinary atmosphere.
Don Baudrand
Consultant - Poulsbo, Washington
(Don is co-author of the book
"Plating on Plastics"
)
---
2005
A. Indeed, what Mr. Baudrand pointed out is that you need to activate the nickel surface. Finally, you tell us there is no flux and it's inert atmosphere. Sorry, this will do nothing to the oxide on the nickel surface.
Guillermo Marrufo
Monterrey, NL, Mexico
---
2005
A. Why don't you try a PVD coating of copper-on -Nickel and solder normally. I have done this on glass on copper strips it should be easy, in fact you can PVD coat the solder it self on the substrate!
Umesh Dutta
- Delhi, India
---
2005
A. I am not an EN expert. I only tell you my only experience of soldering to EN on thick film substrate. My engineers and I had many problems of soldering (Sn63) on gold thick film substrate. We visited a precious metal plating business for advice hoping to be find a buffer zone between gold and solder. The owner of this firm, a plating veteran, suggested and put a layer of EN on our thick film substrates for a try. The plated parts looked very pretty. However, we found nickel was peeling off from the substrate when soldering (Sn63 type). If you found success, please share your results.

Good luck.
Norm Dang
- Fountain Valley, California
---
2005
Q. I found this discussion via a Google search for the topic of my current interest - I am looking to wet a Ni surface with pure Indium. We have taken an inter-layer (Ag, Au etc.) approach till now with limited results. Not using an inter-layer would be preferable.
Does anyone have experience with ultrasonic soldering ? Ni surface is a thin coating (a few microns). Will it be damaged by the ultrasonics?
Any suggestions would be appreciated. I probably need to provide more information which I will, depending on any responses. Thanks.
Ravi Rastogi
- Spokane, Washington
---
August 19, 2008
A. Gentlemen

I have seen this problem many times, you will want to use a low phosphorous electroless nickel plating, followed by a gold plating of about 100 micro-inches. The Gold should have no brighteners in it

Good luck
Jess Baker
- Spokane, Washington
---
September 12, 2008
Q. just found this website on a google search, and this post is quite interesting for me. This is my case:

I work with a product that is Ni coated (a few microns). The customer needs to solder wires on the electrodes and is unable to do it directly to Ni because of the oxidation, so I need to plate gold on the Ni with an external company (about 5 microns layer).

The problem comes because the gold is peeling off the Ni, and many times, the Ni is peeling off as well. After research on our process, I concluded that someway Gold plating process is the cause of the Ni peeling off the base material, probably because of its oxidation previous to the gold plating. The gold plating is a non electrolytic process. This process was made in the past with not many issues within the day (Ni and gold plated the same day), but due to a plating company transfer, now it takes a few days to the gold be plated after the Ni.

Is the Ni oxidation the cause of the gold & Ni peeling off? Do you know any solution to avoid this?

many thanks in advance
Juan Cordoba
- Spain
---
A. Hi, Juan. When other plating does not stick to nickel plating it's usually because the nickel is passive (has acquired a thin tarnish layer). Multiple layers of plating must be done at the same time or else special activation procedures are required before the next layer. Good luck.
Regards,
Ted Mooney, P.E.
finishing.com - Pine Beach, New Jersey
Striving to live Aloha
---
April 8, 2009
Q. I have sort of a follow up question to the initial question. We have a Lead/Cad free Low Phos EN (2%-4%) bath. Will this bath be suitable for brazing and/or soldering? Thanks for any response...
Bob Roth
- Cleveland, Ohio
---
April 8, 2009
A. Hi, Bob. The lead and cadmium were not there to promote solderability, they were there to regulate the autocatalytic deposition process. Replacing them with other regulating chemicals to accommodate RoHS shouldn't effect the solderability. Always solder ASAP after plating.
Regards,
Ted Mooney, P.E.
finishing.com - Pine Beach, New Jersey
Striving to live Aloha
---
December 13, 2010
I'm looking into a flux-less soldering solution for soldering type-K Thermocouples to 304 Stainless Steel for a medical device. Has anyone looked into Ultrasonic Soldering? It supposedly breaks down the oxide layers with cavitation effects without the need for flux. I'm looking into doing this in combination with plating the Stainless steel with nickel for better adhesion. Thoughts?
by the way, we are using a SN/AG type solder for biocompatiblity … would like to keep the same solder.
Patrick Wu
- Sunnyvale, California
---
---
December 13, 2016
Q. I need data sheet for Nickel plating also please do advise nickel suitable for soldering yes/no please share data sheet.
Steven Maran
- Kulim Kedah, Malaysia
---
December 2016
A. Hi Steven. Yes, nickel is solderable. For the benefit of readers who might otherwise misread, we note that electrolytic nickel (nickel plating) is a different process than the electroless nickel plating described here, and it deposits purer nickel. Watts Nickel and Sulfamate Nickel are probably the two most common plating processes. Sulfamate is probably slightly more solderable because of fewer organic additives.
Nickel plating baths in most countries are proprietary processes rather than something mixed together from commodity chemicals, and you can go to any plating process supplier for their technical data sheets for the processes they offer.
Regards,
Ted Mooney, P.E. RET
finishing.com - Pine Beach, New Jersey
Aloha -- an idea worth spreading
---
May 30, 2018
A. Hi,
My suggestion is to give more than 5 microns thick Electroless Nickel; the solutions contain mid Phosphorus i.e., 7-9%.
I think your soldering issue will be solved with above process.
Nilesh Naik
Quality Vibrators - Indore M.P. India
---
May 14, 2019
A. You can electroplate the nickel plated surface with selective tin plating at the tail side where you are trying to solder it or you can use the nickel sulfamate solution while plating nickel to provide better solderability.

The tin plating has better solderability instead of directly soldering on nickel plated surface but the issue with tin is it gets oxidised so try to apply some grease/conformal coating on the soldered part to avoid oxidising.

This type of plating is mainly used in automotive selective gold plated connectors. The tail side of terminal is coated with tin for better electronic component solderability.

So the sequence of coating in my case was --> base material+1.35 micron minimum Ni (nickel sulfamate)plating + 0.75 micron min selective hard Gold plating + 1 micron min. tin plating(tail/solder side)+ apply some grease/conformal coating on tin plated side after soldering to avoid oxidation.
Tanmay Mukim
- Pune, India
---
---
August 5, 2019
Q. Hi, I am working on soldering a surface which consists of nickel (0.7 micrometers) on copper (250 micrometers). This surface has also laser markings on it. After soldering, we found voids mostly on and around laser marks. I suspect that voids are caused by inorganic contamination (oxides). Do you think laser marking (CO2 beam) can cause this problem?

And also, when we use more aggressive solder paste, the number of voids decreases. I am planning to apply some surface treatments like plasma treatment under vacuum, heating up the substrate until its thermal decomposition temperature to get the nickel, and also rubbing the surface.

What are your opinions about this situation? Thanks in advance!
Gozd Kardes
- Würzburg, Germany