Live! From beautiful Pine Beach New Jersey: Welcome to the world's most popular metal finishing website
topic 34775
Yellow patches after powder coating
A discussion started in 2005 but continuing through 2018
2005
Q. We are powder coating the parts of split air conditioner (outdoor unit) made up of sheet metal. Up to powder spray booth everything is going fine, but when the material comes out of oven , yellow patches are coming on the surface of sheet metal,not all over.
We are taking the sheet metal parts from some other company . Sometimes some kind of layer is peeling off. May be the zinc layer is peeling off.
The oven temperature is maintained to 220 °C.
what is the reason of yellow patches.
Manish Kumar
air conditioner - Pitam Pura, New Delhi, India
---
2005
A. Manish

Poor Phosphate coating is a common cause. of the ailment you describe namely yellow stains after powder coating poorly phosphated parts.

For long powder coat life you can consider applying a 3 to 7 micron layer of alkaline Cyanide free Zinc plated deposit before Powder coat. The life of the component after powder coat will exceed 6 years in delhi, 4 years plus in Mumbai.

Your supplier is possibly doing local style Phosphate which falls off before powder coat. Plated alk cyanide free zinc will adhere well to the base giving the powder coat a good hold on the base. There will be no stains, by the way,.

Regards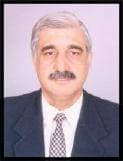 Asif Nurie
- New Delhi, India

With deep regret we
sadly advise that
Asif passed away
on Jan 24, 2016
---
2005
A. I agree with Mr.Nurie, but there is something else you might want to look at as a possible cause, I'm going to make some assumptions because you didn't give a lot of information. Are you using a batch oven or conveyor? Is the paint white or a light color? 220c is a little bit of a high temp for thin gauge sheetmetal, if you are using a batch oven you need to check to see if the yellow areas are in the same spot as the blower vents(where the hot air comes out), and if you are using a conveyor and it stops a lot during production when parts are in the oven, it will do the same thing. A concentrated blast of hot air on a spot can cause a yellow area. in other words, you could be seriously overbaking spots on the parts. If this is the case, a change in oven temp and/or putting deflectors to redirect the air flow in the oven could cure the problem.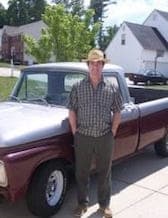 Sheldon Taylor
supply chain electronics
Wake Forest, North Carolina
---
August 31, 2013
Q. SIR,
WE ARE A HOSPITAL BED MANUFACTURER AND APPLY PURE POLYESTER POWDER ON THE BEDS. THE BEDS IN ICU TEND TO DEVELOP YELLOW SPOTS EVERYWHERE ON THE PAINTED SURFACE. THE BEDS IN OTHER AREAS ARE FINE. WHAT IS THE CAUSE?
Sumeet KHAJURIA
- AMBALA, INDIA
---
March 2018
A. Hi Sumeet. It's hard to guess what is different between an ICU bed and the beds in other areas of a hospital halfway around the world, but UV light is a common cause of paint discoloration if that is of any help. Good luck,
Regards,
Ted Mooney, P.E. RET
finishing.com
Pine Beach, New Jersey
Striving to live "Aloha"
---
March 5, 2018
Q. Removing these yellow stains from metal surface by using emery sheet, what will be the result of painting?
Hemanth kumar
- Chennai, Tamil nadu,india
---
March 2018
Which yellow stains are those, Hemanth? :-)
... but you won't paint bare metal with good result.
Regards,
Ted Mooney, P.E. RET
finishing.com
Pine Beach, New Jersey
Striving to live "Aloha"


If you have a question in mind which seems off topic, please Search the Site