Where the world gathers for
plating, anodizing, & finishing Q&As since 1989
-----
Hammered copper sheeting for table top
2005
Q. I would like to make a dining area table top out of hammered copper. First, where do I buy hammered copper sheeting material? Then, how difficult is this going to be to make? Is there something I should know about working with hammered copper sheeting?

Thanks
Debbie K
[last name deleted for privacy by Editor]
- Spring Branch, Texas
---
2005

A. Copper sheeting can be had at most sheet metal suppliers. If you don't mind the 30 minute drive into San Antonio you can get what you want relatively quickly. Copper will go for between $10/sq ft to $5/sq ft.

As for the rest of the info, copper is easy to work, but not very stiff, I suggest doing your surface over wood (be sure to use a stain or finish on the wood first. Decide on the type of look you want, get some scrap for test pieces, get a rubber mallet, ball peen hammer, and wooden mallet, then try using each hammer and different surfaces (concrete, asphalt, sand, rocks, rusty metal, etc, etc, etc).

Afterward attach it to the surface with either nails or screws.
Marc Banks
- Elizabeth City, North Carolina
---
2005
Q. HELP! HELLLOOOO! Someone please. Who knows where I can get hammered copper sheeting in the continental USA? Outwater does not have anything of this nature (according to their web's catalog search engine). Don't suggest Handcrafted Metal or Copperworks either, they only offer finished products. I am looking for a long sheet, minimum 114" long by 19" high.
Susan L
[last name deleted for privacy by Editor]
- Northfield, New Jersey
----
Ed. note: Please see the advertising banner at the bottom of the page. You may also see letter 17339 for additional suggestions, but this site is for technical tips and camaraderie, not for comparing sources -- sorry.
---
2005
A. Hammered copper sheet is nothing more than a sheet of copper that has been run through a rolling die that gives it a hammered look. It is far cheaper to get a hammer and do it yourself.
Marc Banks
Blacksmith - Shiloh, North Carolina
---
2006
A. There aren't many suppliers of hammered copper, the two we use most frequently are Rigidized Metals and Revere Copper. They both have the same patterns done by machine. If you want something more random you will have to make your own. Try using a ball peen hammer or a couple different sizes, place the copper on something that will allow the copper to dent, cardboard works well. You will find the copper will have a tendency to dish upwards as you peen it. Placing it on wood first then the cardboard and nailing the corners through both will minimize but not prevent the dishing. Try a few samples until you find one you like. Try other round metal items if you don't like the ball peen look, maybe a ball off of a trailer hitch. Good luck.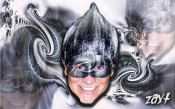 Jim Harvey
- Omaha, Nebraska
---
2006
Q. A coupla years ago we purchased a dining table with a hammered copper top. The table was produced in Mexico and has a thin transparent protective finish/sealer on the dining surface. In some areas, the finish is wearing through to the base metal, and we would like to "refresh" the top with a new finish. Please respond with finish recommendations. Thanks in advance.
Gary Shaw
- Iowa City, Iowa
---
A. Hi, Gary. If you're lucky, the original finish is brass lacquer which can be removed with lacquer thinner [affil link] , and replaced with a fresh coat of lacquer. G.J. Nikolas [a finishing.com supporting advertiser] offers brass lacquer if you are looking for more than just a spray can or two. If just a single can, try this source for brass lacquer [affil link].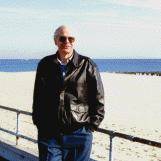 Ted Mooney
, P.E.
Striving to live Aloha
finishing.com - Pine Beach, New Jersey
---
2006
We have copper sheet here at Blue Collar Supply. I have experimented with this and gotten great results. I just ball peen a flat sheet of copper over a towel on a concrete table. Then I use liquid nails and lots of weights to attach to my surface. I finish the edges with copper tacks. Good luck, have fun.
Ricardo Villanueva
- Sacramento, California
---
2006
Q. Hi,

I'm very interested in buying a hammered copper top dining table (oval sharped). I currently live in Austin Texas, and there's a store that has it but it's too big and tooooooo expensive. I know they are made in Mexico, and also found a company that makes them there, but apparently they only sell their products to authorized wholesalers.

If somebody has information on any store in Austin, or anywhere else in Texas has these products, or knows about a manufacturer(s) in Mexico, please let me know.

Thanks in advance for your help.
Andrea Josefina
- Austin, Texas
---
2006
A. Ebay has a few people who sell copper tops for tables- the best prices I've seen anywhere- they are imported from Mexico like in retail stores, but half the price.

good luck!
Lydia Ahern
- Armonk, New York
---
2007
The hammered table tops I have seen are very expensive and I need to know how to cover an existing table top,and how to achieve a red/gold patina finish. Thank you
Dolores Park
consumer - Castleton, Vermont
---
2007
I am replacing an electric jenn air cook top with a gas down draft. I want to cover the cabinets underside with copper for protection from heat and steam. What gauge should I use?
Carolyn cox
property manager - fair oaks, California
---
February 1, 2008
Hi, saw a bunch of questions about hammered copper...I just bought some from this place in Ohio...the woman makes it herself and it's not super expensive. I found her online at copperfinishes.com
Good luck! She even told me how to install it!
TOM BRUNNER
- Akron, Ohio
----
Ed. note, July '10: Sorry, but that domain name has now been sold to one of those stupid "What you need, when you need it" link farms.
---
February 4, 2008




Folks! This forum is for sharing camaraderie and technical tips, not for commercial recommendations. It is made possible by supporting advertisers. They probably won't think it a big deal if a non-advertiser is mentioned in passing once in a while, but as we drift towards asking our supporting advertisers to pay the costs of posting and maintaining ever more glowing testimonials to their competitors -- well, no advertiser in the world will do that, so this site can't continue to exist if we do that :-)

Plus, salespeople often post with fictitious names, posing as satisfied customers -- so testimonials from people you don't know aren't worth much anyway. Please restrict Q&A's to technical topics, not testimonials. Thanks!




Ted Mooney

, P.E.




Striving to live Aloha




finishing.com - Pine Beach, New Jersey




---
May 4, 2008
Q. I just hammered a copper sheet for a table top 40' X 60'. Now the copper sheet does not lie flat. How do I flatten it before adhering it to my table top? I appreciate any advice, I would hate to glue it to the table top and later have some areas pop up. Thanks!
Lewis Black
hobbyist - Prescott, Arizona
---
June 9, 2008
Q. Did Lewis B. from Prescott ever get an answer back on how to flatten a piece of copper that he just hammered. It won't lie flat
Kathy Putnam
hobbyist - Meridian, Idaho
---
July 15, 2008
A. Answer to Lewis B [and Kathy P], you may want to try a rolling pin used by baker's, or a piece of gas pipe. Lay the copper on a solid surface with the peened side up. Place a piece of cardboard or a towel over the copper to prevent scratching. Roll the copper gently going different directions until it is flat. Be careful not to use too much pressure or you will take out the hammering you want.

Good Luck!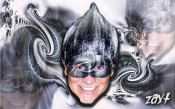 Jim Harvey
- Omaha, Nebraska
---
June 4, 2009
I am looking to buy 3 or 4 sheets of copper for ceiling
application. Like the ones used in Victorian Houses. Please let me know if someone has for sale and add shipping prices.
Maria K
[last name deleted for privacy by Editor]
- Palm Coast, Florida
---
June 5, 2009
Hi, Maria. We appended your inquiry to a thread that may already answer it for you. But, sorry, we can't put people into private contact with each other for transactions like this, and the site is about technical tips not commercial sourcing. Look on Ebay or Craigslist to hook up with individual sellers.

Regards,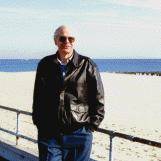 Ted Mooney
, P.E.
Striving to live Aloha
finishing.com - Pine Beach, New Jersey
A. Waxes and other substances can be applied to tables/sinks or anything else made of copper to protect it. We can ship a piece that has been hand hammered. Our copper comes from Mexico but it will come with instructions on how to care for the copper.
Josh Slate
mexican home art - Albuquerque, New Mexico
July 3, 2009
---
November 21, 2010
I got HAND hammered copper sheet from hammeredcopperusa.com and the finished product was wonderful, it had so many colors and I know my table is top quality.
marg minns
- UK
---
January 16, 2012
My wife and I also intend to refinish a dining table with a copper top. Whether we would peen dents into the copper sheeting is another matter.

What is the weight of copper sheeting per square foot, sheeting of a thickness appropriate for our purpose? And which thickness is advisable for a dining table top? We would not want the sheeting to be too thin.

Thanks for any useful answers about this.
Arnold Harris
- Mount Horeb, Wisconsin, USA
---
May 15, 2012
Q. I am in the process of putting copper on a kitchen table. We used an adhesive to adhere the copper to the table. Weighted it and rolled it until securely on the table. After probably 2 weeks started the hammer process. After hammering it, one side of the copper has come lose from the table and is not flat. How can I smooth out the raised portion and get it to stick to the table again. Any help you could give me would be appreciated.
Connie Blanchard
- Littleton, Colorado, USA
---
---
February 25, 2019
Q. I have a wood table with a copper overlay I purchased it in Bali. The copper is lifting up. What...?.. and how can I fix this issue
Sharon westlake
- San Francisco California
---
February 2019
A. Hi Sharon! Without photos and a lot of background it's hard to say why this happened or to be totally sure of what you are describing. But perhaps the best adhesive for a surface like this that is lifting up, but is partially in place so there is no "repositioning" problem is "contact cement" because gluing both sides as is done with that allows you to let both sides partially dry, then instantly lock in place the second you push the copper back down.
Regards,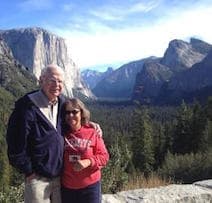 Ted Mooney
, P.E. RET
Striving to live Aloha
finishing.com - Pine Beach, New Jersey