topic 34146
Deburr Aluminum but No Tumbling or Abrasive?
An ongoing discussion from 1998 through 2015 . . .
(1998)
Q. I need a new process for deburring aluminum disc drive actuators. We currently use a tumble & blast method, but are looking for something new. We have looked into E.C.D. (electrochemical deburring) but it seems like a babysit process. I believe the right process is tumble, but getting the right media and machine seems to be quite a chore. Please send any help.
Dick Smith
- Ft. Wayne Indiana
---
(1998)
A. I read your letter in finishing.com. I would like to introduce you to our process, but I also would need more information from you regarding the size of the burrs. Our company has a process originally developed out of Sandia National Labs that uses a rapidly pulsed high energy ion beam to modify surfaces on materials. This ion beam, IBEST, melts the surface to a 2-10 micron depth at a pulse per second. The material then rapidly cools, freezing the near surface at a billion degrees per second. This creates a surface which varies according to material properties that is smoother, refines grain size, removes burrs, hardens, and various other effects in tool materials; this increases the performance of many tool steels and cemented carbide materials This depends on how the customer wants the results to turn out in the end, but I think that we would successfully remove your burrs created without changing the surface tolerance of the part.
Sincerely,
Kimberly Boucher
- Albuquerque, New Mexico
---
(1998)
A. Dick,
You might look into thermal (flash) deburring. This technique uses an ignition front to melt, oxidize and vaporize burrs.
Donald M. Mattox
Society of Vacuum Coaters
Albuquerque, New Mexico
Ed. note:
Mr. Mattox is
the author of -->
---
8 June 1998
A. There are a couple of alternatives you can try:
- Depending on the alloy of aluminum, using an aluminum etchant to remove burrs might be feasible. - A proprietary chemical bright dip would give you a micro-etch with controlled surface removal.

Do you have the facilities to do something like this in house ? i.e., finishing line w/appropriate waste treatment? If not, a qualified aluminum/anodizing job shop probably would be a good idea.

By tumbling, I'm assuming vibratory finishing. With the right media, and the right compound combination, you can accomplish deburring, and brightening as well (this would be a more economical alternative if you have the equipment available or also a local job-shop to provide this service.)

Good luck, I hope I have been of some help to you.

Sincerely,
David M. Weaver
- Toccoa, Georgia
Ed. note: With great sadness for his family we must advise that David lost his life to a car accident on Aug. 15, 2003.

---
(1998)
A. Dick:
You might consider using electropolishing for this application. We have had some excellent results on certain disk drive parts.
adv.
Please call us.
Regards,
Ed Bayha
Metal Coating Process Corporation - Charlotte, North Carolina
---
(1998)
A. We have experience with several applications very similar to the one you described. One recent application was for the deburring of an aluminum diecasting. The part was a computer guide arm (fixed magnetic disc). The best way to investigate whether a mechanical processes would work for you is to have samples processed. The mechanical equipment we test in (vibratory, high energy disk and barrels) is usually the most economical alternative if a successful process can be developed. Often a simple change in tumbling or blast media can give you the answers you are looking for.
Mark Cantwell
- Huntingdon Valley, Pennsylvania
---
(1998)
A. Dick:
The 1st assumption here is that your tumbling is vibratory finishing. The 2nd assumption is that the actuators can be successfully handled by standard vibratory equipment types (bowl or tub). That you do not have nesting problems where the parts will stick together during processing. The 3rd assumption is that there is a media available with the correct shape and size to deburr the Aluminum actuators.
If you have the correct vibratory equipment to handle the actuators, I suggest you might consider using a liquid compound that chemically accelerates burr removal and surface refinement. This can be 3-4 times faster than conventional processes. The media selection for chemically accelerated processes is usually non or low abrasive content plastic or ceramic media. These medias have extremely low attrition rates and as such hold their geometry for a very long time.
Regards,
Bill
Bill Boatright
- Morrisville, North Carolina
---
(1998)
A. Dick,
If I understand the part and problem, you probably are on the right track with tumbling (i.e., vibratory, tumble barrels or another mass finishing operation). What you need is a fresh set of eyes on the situation. Your best bet is (if you haven't already done so) to get a hold of you local metal finishing rep - look in the phone book under "Metal Finishing - Equipment and Supplies". They can come in, look at your problem and suggest several possible solutions. Also, get some sample parts to that person and/or the manufacturer(s) they recommend. The sheer volume of possible combinations of media, chemistry, machinery and processes is mind-numbing, so let someone else (who may already have experience with a part like yours) do the heavy lifting.
Dan Regan
- Cinnaminson, New Jersey
---
---
To minimize searching and offer multiple viewpoints, we've combined multiple threads into the dialog you're viewing. Please forgive any resultant repetition or failures of chronological order.
---
---
How to remove burrs from aluminium
(2000)
Q. Hello, I am looking for a help how to remove burr from aluminium diecasting arm (computer part). Could any one give me some advice what media and method should be used?
ng
[last name deleted for privacy by Editor]
- Malaysia
---
(2000)
A. There are several ways to remove burrs from aluminum part; however, the best methods for casting or machining parts is to use a deburring rotated drum with abrasive media (mostly use composite or other plastic intermediate material mixed with water).
Another way is to use a deburring machine using scotch bidirectional. Anyway, both methods are commonly used in aerospace plants. Good luck....
eli yudkevich
- Israel
---
(2000)
A. Deburring small or delicate parts such as you seem to describe are usually now performed in compact centrifugal finishing systems. These types of systems usually employ media that is quite small and can access the finer features of smaller parts such as yours.
Additionally, dry process media with micro-fine abrasive materials can be utilized to develop surface finishes that rival that on jewelry parts, if functional requirements should call for it.
David A. Davidson
- Bartlett, New Hampshire
---
(2000)
A. Previous comments are all good. However, what is your volume of production, what surface finish is required, and is cost a factor. What equipment do you have in house, or do you need equipment? Need more information to properly direct you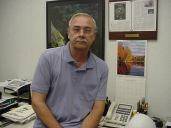 AF Kenton
Nova Finishing Systems Inc.
Hatboro, Pennsylvania
---
---
Deburring aluminum disks without tumbling?
(2002)
Q. Can you suggest an alternative to deburring aluminium disc's (pressed) other than tumbling.(chemicals, etc.) The disc is 5005 H34 60 mm x 1.6 mm with writing stamped into it.
Regards,
Phil Martin
- Adelaide, South Australia
---
(2002)
A. There are about 5 major deburring methods in use. Three involve mechanical processes and abrasives. One involves the use of temperature and the other is chemical. Each system has advantages and disadvantages. Rather than to go into details and/or advantages of each one, I suggest you refine your question either to the immediate problem or what you want to accomplish.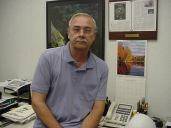 AF Kenton
Nova Finishing Systems Inc.
Hatboro, Pennsylvania
---
---
(2005)
Q. For 6061 aluminum, what are the technical options for electro-chemical deburring? Do any of the processes result in hydrogen or process chemical entrapment in the surface? Is the resulting near-surface a thin, dense aluminum oxide, or is there a porous, thick layer (similar to anodize)?
What are the differences between electro-chemical deburring of aluminum and electropolishing of aluminum? Are they essentially the same process? Which is a better choice for microscopic burr removal?
Are there any industry-standards for chemical & electro-chemical deburring of aluminum (e.g., ASTM or MIL)? Electropolishing of aluminum?
Grant Kiehne
manufacturing - Bloomfield, Connecticut, USA
---
---
To minimize searching and offer multiple viewpoints, we've combined multiple threads into the dialog you're viewing. Please forgive any resultant repetition or failures of chronological order.
---
---
Deburring perforated aluminum
(2005)
Q. I've a small business building electrostatic loudspeakers in Malmoe, Sweden.
The stators of these speakers are made from 1mm perforated aluminum, which I deburr by hand. This is very hard work and restrict the numbers of speakers I can build. Is there a way of deburring with chemicals instead? I've heard of a Swedish technique using no acids but glycol and low voltage, but thats all I know.
Jonas Karud
Loudspeaker manufacturer - Malmoe, Sweden
---
(2005)
A. I cannot answer your question regarding a chemical method of working your parts; however, there are some other mechanical methods that could be used. Your parts are thin, but not that thin that they couldn't be worked in a mass finishing system using a dry abrasive media. Proper sizing of equipment and the part are important to avoid distortion. If your parts are flat, it might also be possible to do this in a wide belt Timesaver.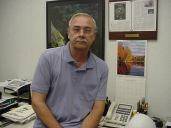 AF Kenton
Nova Finishing Systems Inc.
Hatboro, Pennsylvania
---
(2005)
A. Electropolishing may easily solve your problem.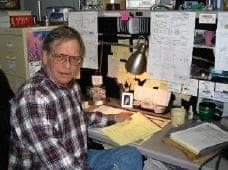 Jeffrey Holmes, CEF
Spartanburg,
South Carolina
---
August 27, 2008
A. I recommend the thermal deburring method.
It's a high investment and built for high quantity.
Regards,
Joern Struckmann
- Luhden, Germany
---
---
Need gentle chemical deburring method for Aluminum
April 30, 2015
-- this entry appended to this thread by editor in lieu of spawning a duplicative thread
Q. Hi folks,

I have a need to find a VERY gentle way of deburring a 6061-T6 aluminum part. The blocks in question are about 1" x 1" x 3/4" with very fine features milled in them. There are channels ~~0.003" wide and "posts" in that channel about 0.001"w x 0.001"l x 0.002" high. These posts have burrs on them that need to be removed.

The posts are so delicate that mechanical methods are out of the question. Even putting the part in a sonicator, or blowing with compressed air, removed a number of the posts. There is probably a mechanical/stress/milling issue we need to resolve, but in the meantime, we are in search of a gentle chemical method that will remove the burrs without ripping them off.

My first thought was just to dip in NaOh for a few seconds and see what happens, but it occurs to me that there may be better solutions so I am asking here. We have a limited number of scrap parts to experiment with. It would be preferable to keep these parts in-house till we understand how to make a few of them.

Suggestions all greatly welcomed. Thanks! Dan

Daniel Koller
Physicist - Charlottesville, Virginia
---
May 2, 2015
Q. (I'm the original poster) I should add that we are eventually going to want to gold plate these aluminum blocks, so while for the initial tests, I'm willing to try anything to de-burr, ultimately the process should leave a surface which is compatible with gold plating.

Daniel Koller
[returning]
- Charlottesville, Virginia
---
May 3, 2015
A. Hi Daniel
Standard chemical polishing processes may work but you will need to experiment.
However, the size and complexity you describe sounds like a difficult milling job or a very simple photo-etching job with no burrs to worry about.
You could even mass produce them as, say,a 10x10 array and slice them after gold plating
You could even consider gold plating through a resist mask and using the gold as the etch resist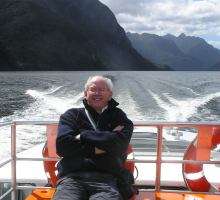 Geoff Smith
Hampshire,
England
---
---
August 7, 2015
-- this entry appended to this thread by editor in lieu of spawning a duplicative thread
Q. CAN WE AVOID VIBRO PROCESS IN ALUMINIUM PRETREAT FOR ANODISING?

IF YES PLEASE LET ME KNOW
THANKS
VINAYAK JOSHI
metals - nanded maharashtra india
---
August 2015
? Hi Vinayak. What is the alloy, the fabrication method, and approximate production rate? Why is avoiding this common finishing method important to you, and which (if any) of the above alternatives sound interesting? Thanks.
Regards,
Ted Mooney, P.E. RET
finishing.com
Pine Beach, New Jersey
Striving to live "Aloha"


This public forum has 60,000 threads. If you have a question in mind which seems off topic to this thread, you might prefer to Search the Site