Where the world gathers for
plating, anodizing, & finishing Q&As since 1989
"Zinc plating with chromate: What is the nature of the finish?"

-----
Q. When zinc chromate plating is applied to steel, the zinc is electrically deposited, and then the part is dipped in a chromate solution. What is the nature of the bond between the chromate and the zinc?
Dave Butka
molded rubber parts - Bridgeport, Connecticut, USA
2005
"Electroplating of Zn-Fe, Zn-Co & Zn-Ni"
by V Narasimhamurthy
from Abe Books
or

Affil. Link
Your purchases make finishing.com possible
A. Hi,

The film that is formed on the freshly plated zinc surface is a chemically formed one when the zinc metal dissolves in the chromate passivation solution. The Zinc chromate is a complex gel structure with zinc oxide and chromium oxide with water molecules. The hexavalent chromium present in the film is a corrosion inhibitor especially under high humidity conditions. The film gets stabilised after 24 hrs of aging. Until then the film is very soft and is susceptible to mechanical damage. The different colors that appear are due to the light incident on the bright zinc surface through a translucent chromate film of varying thickness. It is also called rainbow passivation or iridescent yellow passivation. The film loses its corrosion-resistant property when it is subjected to heating above 60 °C due to the loss of water molecules.Hope this information helps you.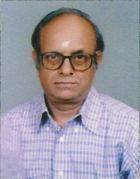 Subramanian Ramajayam
consultant - Bangalore, India
Q. Hi Subramanian,

Are you suggesting that if any zinc plated+passivated parts stored around 60 °C (with the high humidity), the corrosion-resisting property of the plated part will disappear and the part will start to corrode quickly?

We have some white/red corrosion problem with our yellow zinc plated & passivated nutserts inserted to 316L SS parts shipped from Malaysia where the parts are stored in a container a certain period of time (2 days to 1 week) after assembly. I assume that the temp inside the container may reach to 50 °C to 60 °C easily in summertime and that together with the high humidity may trigger the parts to corrode prematurely on the way back to Australia as per your theory?

Any comment(s) ?
Alex Kultur
- Brisbane, Qld, Australia
2005
A. Probably an issue in the plating.

There's many Hexavalent plated zinc bolts (such as in cars' engines), that get to that heat and higher that are 30 years old and the hex chromate is still present despite it being old and dirty.
Boris Siljanoski
- Western Australia
March 18, 2023
"Zinc Electroplating"
by Muralidhara & Venkatesh
from Abe Books
or

Affil. Link
Your purchases make finishing.com possible
A. Hi,
I largely agree with Boris about the longevity of hex chromate finishes, but I would note that in an engine compartment the bolts tend to have a bit of oil on them and are largely protected from sun & rain. Plus, we have photos on line here of old parts which were zinc plated & chromated and are now brown; whether they were originally olive drab or yellow I don't know, but I don't think new chromate was ever brown, so I think some deterioration took place.

As for Alex's "white/red corrosion problem", zinc plated and chromated steel is not galvanically compatible with stainless steel; being connected in this way, the large surface area of the stainless steel will cause rapid corrosion of the zinc plated steel if it is wet, and I would suspect that parts not being bone dry is probably the specific "issue with the plating". Luck & Regards,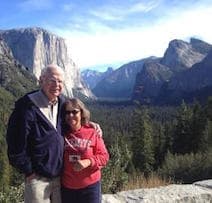 Ted Mooney, P.E. RET
Striving to live Aloha
finishing.com - Pine Beach, New Jersey