topic 3483
Technical query regarding phosphating
(1999)
We do Zinc phosphating on carbon steel valve bodies before painting. The external surface of the bodies are then painted after assembly and the internal surfaces of the valve bodies are oiled for rust prevention.
As these valves go into process industries where a variety of fluids are handled by these valves, I want to know whether the zinc phosphate coating will react with any of the process fluids ?
Should we check for compatibility of Zn Phosphate coating with the type of fluid used ?
mahesh malkarnekar
engineers. - india
---
(1999)
From your letter it is understand that the oil is not remain in the inlet part of the valve .
Zinc Phosphate layer will not survive in the following solutions:
A.Strong acids like Hydrochloric Acid , Sulfuric Acid , Nitric Acid and so on .
B.Strong Alkaline solution containing more then 10 grams per liter Sodium Hydroxide or Potassium Hydroxide.
High temperature solution will accelerate the phosphate removal and even weaker acids like organic acids will destroy the Zinc Phosphate (Worth checking before application) the same is for weaker Alkaline solutions containing Sodium Carbonate.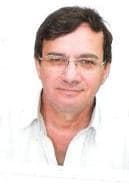 Yehuda Blau
YB Plating Engineering and Quality - Haifa Israel


This public forum has 60,000 threads. If you have a question in mind which seems off topic to this thread, you might prefer to Search the Site