topic 3458
Gold Plating direct to copper
(1999)
Please give advise how to plate gold directly to bright copper without loosing it's brightness (never use nickel). What type of gold bath (alkaline, neutral or acid). I tried many times but still fail. The result always fades. Thank's for your help.
Anton Bijosono
- Ujung Pandang - Indonesia
---
(1999)
You will need some barrier coating, if you cannot use nickel. The gold is mixing into the copper.
Tom Pullizzi
Falls Township,
Pennsylvania
---
(1999)
Rhodium is a good alternative to Nickel but is quite a bit more expensive.
Jim Conner
Anoplex - Dallas, Texas USA
---
(1999)
Anton, You could try one of the bronze plating processes from Macdermid or Enthone-OMI as a barrier between the copper and the gold. We use this process for nickel-free jewellery plating with good success.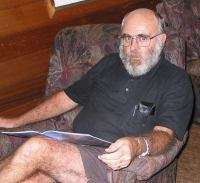 Bob Lynch
plating company
Sydney, Australia
---
(1999)
If the objective is to avoid nickel, silver under coat helps in decorative applications. Silver does not stop migration, but life of plating is better that plating gold directly on copper. Silver, migrating to top of gold does not cause unpleasant color change for quite some time.
Yashawant Deval
- Pune, Maharashtra, India


This public forum has 60,000 threads. If you have a question in mind which seems off topic to this thread, you might prefer to Search the Site