Live! From beautiful Pine Beach New Jersey: Welcome to the world's most popular metal finishing website
topic 3412
Chromate conversion coating testing
1999
In our specifications for signing materials, we specify a chromate conversion coating for the aluminum sign panels and blanks.
One of our vendors has established a new method for applying the chromate and we would like to test for the Coating Mass per Unit Area. A procedure is called out in ASTM B449-93, however I do not have access to the procedure, ISO 3892. Does anyone have a copy of this procedure that they could send to me?
Your help is appreciated in advance.
Frank Reichart Field Materials Chemist
Missouri Department of Transportation - Jefferson City, Missouri
---
1999
Dear Frank
You do not need Standard you need to make stripping test by removing the conversion coating by concentrated Nitric Acid Solution.
You have to weigh the panel before stripping and after and make your calculation. One important limitation: You ought to make the test only maximum four hours after application otherwise the coating is not removable.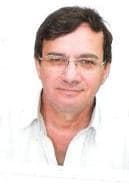 Yehuda Blau
YB Plating Engineering and Quality - Haifa Israel
---
1999
Have you contacted ASTM? Do you need the ASTM or the ISO specification, or is the ISO called out in ASTM B449-93 [link by ed. to spec at TechStreet] ?
Best regards, Tom
Tom Pullizzi
Falls Township,
Pennsylvania
---
2002
Who are the institute working on conducting polymer, Can you please tell me?
T.K.Rout
- Jamshedpur, India


If you have a question in mind which seems off topic, please Search the Site