Where the world gathers for
plating, anodizing, & finishing Q&As since 1989
-----
Which metal is safest for fireplace heat exchanger?
Q. Have a gas log fireplace. Want to make a copper heat exchanger. Is copper a good metal?
Van Tarr
DIY - Mulvane, Kansas
January 10, 2023
---
---
---
Closely related historical posts, oldest first ...
Q. I intend to fabricate a fireplace heat exchanger, fan blown, for my wood fireplace. If I don't make it, I want to purchase one made by someone (or some company) that is competent. My concern is with respect to the safety of the metal pipes/channel used in its construction.

I want the safest for my family. I do not want unsafe fumes from whatever metal is used to be pumped into the room.

I have seen models made with galvanized pipe...I'm very wary of galvanized because of the fumes associated when welding galvanized. I've seen some models made with Stainless, but I'm aware of the hexavalent chromium fumes associated when welding stainless. I know welding metals is a different situation from a fireplace insert, but the constant (fireplace setting) combination of up to 1800 degree heat on the metal, combined with forced air through the same metal, into living quarters concerns me.

I don't want my family exposed to any unsafe fumes from this contraption.

What is your take on this issue...what would be the best metal to use?

Thanks
James Dixon
homeowner - Pontiac, South Carolina
2005
A. Steel or cast iron, the normal kind, not coated, not stainless, just plain steel. All it needs is a coating of high temp paint (which is easily available and does not burn, it is primarily made of nonvolatile silicates that only dissolve at temperatures above 2400 °F). You will need to touch up the paint every few years if it sees constant use, but it is safe and effective.
Marc Banks
- Elizabeth City, North Carolina
A. If you have gas heat, you already have a stainless steel heat exchanger which operates at high temperature. I would have no qualms about stainless steel.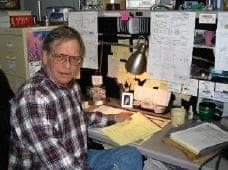 Jeffrey Holmes, CEF
Spartanburg, South Carolina
A. I am also making a heat exchanger for my fire place. Stainless steel is also the way I am going.
Let me know how your project progresses.
Cutris Young
- Cleveland, Ohio
2006
---
---
Q. This subject has been consuming a lot of my off time. I like the cast-iron idea, but the process is very labor and time consuming. Also, it would be very heavy. My thoughts were to use vehicle exhaust piping using the heaviest gauge. Is there not a product out there already?
Tom Chabarria
- Ft. Worth, Texas
December 6, 2008
A. 10 years ago I built a heat exchanger for my fireplace using 2" exhaust pipe bent 180 deg. consisting of 3 nested "U"'s. The cost for the pipe and having them bent was $50. I got a blower for a gas furnace from Lowe's ($60). My son stripped out the squirrel cage blower and I had a manifold fabricated which mated the rectangle of the blower to the 3 2" pipes. I got a timer to turn off the blower when the fire dies down. I have less than $150 in the project. I have over 10,000 hrs on the unit and the pipe shows ABSOLUTELY no evidence of corrosion. I measured the temp of the exhaust and it reached 225 °F at the outlet. The only problem I have with the unit is moving my wife and daughter-in-low away from the front to keep them from soaking up the heat!
Charlie Queen
plastics manufacturing - Shenandoah, Virginia
November 14, 2009
Q. For the homemade fireplace heat exchanger, can you use an automotive muffler instead of just pipes, to increase the surface area being heated?
Ken Ishida
Hobbyist - San Lorenzo, California
December 20, 2010
Q. Can you post a picture of the exchanger you built?
Mike Delmar
- Port Byron, Illinois
October 24, 2011
Q. Hi Charlie, I am interested in the heat exchanger system that you built for your fireplace. I was wondering if we could learn more about what you used and the possibilities.

Thank you for your time.
Justin sarge
New home owner - Poland ohio
February 10, 2022
----
Ed. note: Charlie's posting was from 12 years ago, but we'll try to advise him of the interest if his e-mail address still works.
---
---
Q. I've been in the fireplace business for about 15 years and you all have some good ideas. I have about 300 fireplace heat-exchangers that I can't get fans for, though I haven't been trying that hard. They're called airculators and the one that I have a fan for works killer. Any ideas on a source for getting fans?
Dave Day
- Portland, Oregon
April 30, 2010
---
---
A. Fireplace heat exchangers used to be manufactured and sold by a now-defunct company called The Heat Exchange, Inc. They were located in Brentwood, TN 37027. It was called the Hearth Aid II. I've used one since 1987. It incorporates a thermostatically controlled fan that blows air through a stainless steel duct at the top of the firebox above bi-fold glass doors. I'm about to dismantle the unit to inspect the duct for leaks (I'm getting some smoke in the house). If anyone is interested, I'll scan the installation instructions which include some minimal diagrams and pictures. The original cost of the entire unit, including a brass-finished fireplace surround, 4 tempered glass doors, and the heat exchanger unit with automatic fan was a grand total of $371.70 (including shipping). I estimate it would cost at least $3500 to replace it today, IF I could find one, based on what I've seen advertised.
Stu Kinzler
- Stamford, Connecticut, USA
October 14, 2014