topic 33795
Painting procedure for motorcycle fuel tank
A discussion started in 2005 & continuing through 2017 . . .
(2005)
Q. Can You please tell me the best procedure and materials required for painting a motorcycle fuel tank, which later needs to painted by a air brush.
Sandeep Warpe
hobbyist - Mumbai, Maharashtra, India
---
(2005)
A. It's probably cheaper, easier, and you'll get a better job if you just take it to an auto body shop to do the color. you can then concentrate your efforts on the airbrush artsy part.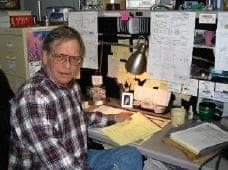 Jeffrey Holmes, CEF
Spartanburg,
South Carolina
---
(2007)
A. I'll try my best to show you my process.

Start by sanding your gas tank to bare metal. I usually sandblast and fill in any cracks with metal filler, large holes I fill with Bondo [linked by editor to product info at Amazon] or fiberglass. I sand it down over and over until it's nice and smooth with 180 grit.

Next comes the primer. This is the part that I usually spend lots of time. I primer it with a think coat of primer, by giving it lots of coats and sanding in between. I give it at least 5 primer paints.

Finally I give it the base coat color. This I also paint multiple times and sand with 380 until its smooth.

This is when you can air brush and add your designs.

The secret to keeping from ruining your gas tank when you fuel for the first time is to add at least 3-4 coats of clear coat polymer paint. This gives it a nice clean clear glossy look.
good luck!
Marti Blero
- Chico California, USA
---
June 29, 2008
Q. I went to school for autobody years ago and never painted motorcycles. I painted my second tank and in the bung holes where the gas caps go the paint peels up. Is there anything you can tell me to fix this problem? Anything you can do to help me would be great.

Thanks Hitech
James Morrissey
new, hobbyist - Auburndale, Florida, USA
---
---
April 22, 2012
Q. I want to know if I can use oil paints on my gas tank and then clear coat it; and if the oil paint will run if sprayed with clear coat?
Corey Smith
- Portland, Oregon, USA
---
May 26, 2017
Q. Same question, this fellow wants me to paint his motorcycle gas tank, it's already got a matte finish on it, he just wants a pin-up girl painted. I want to just paint the girl with oils, then clear coat, but I have no idea what gasoline will do to oil paint, anyone know??

Kyren Conley
- Alliance, Nebraska
---
---

May 26, 2017

I have had issues spraying automotive clear directly over oil based graphics, the best way to go about that is just use a compatible urethane paint instead, or if you are dead set on this use a transparent intercoat/Mid coat sealer that will seal the oil and when clear coat it will not even be noticed.

Marvin Sevilla




- Managua, Nicaragua





---

May 30, 2017

A. Gasoline will almost certainly damage oil-based paint, even if clear coated.

You could brush paint using automotive paint, but it may be difficult because it dries quickly.

For a durable job, use proper automotive paint and an air brush, then automotive clear coat.

Jeffrey Holmes, CEF


Spartanburg,
South Carolina




This public forum has 60,000 threads. If you have a question in mind which seems off topic to this thread, you might prefer to Search the Site