topic 33737
Electropolishing of 316L Stainless Steel
(2000)
Q. Prior to electropolishing, we are pickling 316L tubing (approx. 1" x 0.080" O.D.) for about 1 hr - 1 1/2 hrs in a 2%HF/21% nitric acid solution.
When I electropolish the tubing, I am having problems with uneven polish and a severe pitting of areas of the I.D. of the tubing. I'm not sure if this is a result of electropolishing (incorrect fixturing/parameters) or a result of too much dwell time in the acid pickling solution.
Also, at what point would hydrogen embrittlement become a problem?
Dave C
[last name deleted for privacy by Editor]
- California
---
(2000)
A. Hi Dave ,
Why are you pickling prior to electropolishing ? if the Electropolish solution is worth a damn it should be taking care of weld marks "etc"; if it's for any other reason then its actually working against the Electropolishing solution .
The most probable cause of the ID pitting is the etching as unless you have internal anodes the Electropolishing solution will not be working on the interior of the tubes .
The pickling time you are using is excessive in my opinion.
Regards
John Tenison - Woods
- Victoria Australia
---
(2000)
Q. Dear sir,
Right now I am reading and actually researching about"electropolishing". I would like your opinion about electropolishing on surfaces of plastic injection moulds and dies; whether theres a possibility or process of going about it and if possible if you could give me some good references to books related to the process. also usually moulds and dies are manufactured in materials like O.H.N.S, P-20 steel, WPS, EN-series, etc. Please let me know if the process can be suited to work with these metals. Eegards,
solomon mordecai
- mumbai,maharashtra,india
---
(2001)
Q. I was wondering if you can answer a question for me. We have been polishing the ID surface of our valves for the pharmaceutical industry for years. If we are required to have a 15 Ra ID surface finish after mechanical and electropolish, our process requires us to mechanically polish to 10 Ra and after electropolish, we will be at 15 Ra. Is it necessary to mechanically polish to 10 Ra to achieve a 15 Ra surface finish after electropolishing?
Bob Peoples
PBM, Inc. - Irwin, Pennsylvania
---
---
Electropolishing for medical implants
(2002)
Q. I am a research student of Heriot-Watt University, Edinburgh. Now I need to electropolish my metallic samples, 316L stainless steel, F75 Co-Cr alloy, and F136 Ti alloy for the experiments of hip replacement simulation. What's the electrolyte and the current density I can use for these procedure?
Qian Cai
Mechanical & Chemical Department, Heriot-Watt University - Edinburgh, U.K.
---
(2002)
A. Hello!
I think you can use mixture of o-phosphoric acid & sulphuric acid as electrolyte. Current density is depend on many factor like size of work-piece, temp. of electrolyte bath, etc.
Akta Patel
- India
---
(2002)
A. I would be delighted to help you in whatever way I can. I need more information so that I may give you a meaningful answer.
What is the objective in electropolishing your samples?
Are the samples in the form of actual prostheses or are they simply coupons used to explore material properties?
What tests or experiments do you intend to perform on the polished samples and what results are you looking for?
While I have polished pure titanium and some alloys I am not certain how F136 alloy will perform in the electrolyte baths I have developed. If you give me the information requested above I will attempt to determine how F136 responds for your application.
John Holroyd
- Elkhorn, Wisconsin
---
---
Electropolish followed by citric passivation of 316L SST
(2004)
Q. Hello all...
I am currently working on a project in the semiconductor industry. The 316L stainless steel parts need to be passivated and have high chrome to iron ratios. Electropolish alone seems to end up not getting high enough chrome to iron. I have tried electropolish followed by citric passivation, but the improvement on the chrome to iron was trivial. If I take the same parts and only citric passivate, I get phenomenal chrome to iron, however I need the surface finish provided by the electropolish.
My question is this... is there something I need to do in between electropolish and citric passivation that will activate the surface in such a way that citric passivation will have more of an effect?
Does anyone know why citric passivation after electropolish has a dampened effect compared to when it is done alone?
I was thinking about adding a short nitric passivation in between the electropolish and citric acid ... would this help to make the citric passivation more effective?
I have tried KleerKlean in between with no effect. It doesn't seem to make any difference.
Any help would be greatly appreciated.
Thanks,
KB
Kevin Bennett
Consultant - Santa Clara, California, USA
---
(2004)

A. More important than Cr/Fe ratio is the extent to which the Cr is oxidized. Electropolishing should provide greater oxidation of Cr than does citric acid. The citric acid after EP probably contributes nothing, and is not as effective at passivation as electropolishing.




Jeffrey Holmes, CEF


Spartanburg,
South Carolina



---

(2004)

A. Need more info,

James K Barnes




metal finishing shop - Bristol, Connecticut, USA




---
---
To minimize searching and offer multiple viewpoints, we've combined multiple threads into the dialog you're viewing. Please forgive any resultant repetition or failures of chronological order.
---
---
Electropolishing of SS-316L-VIM/VAR-SCQ
(2005)
We are experiencing difficulties in electropolishing of stainless steel. the grade is SS 316L VIM/VAR-SCQ, the problem is the surface is pitting if exposed for more time, if we remove the piece early there is no electropolishing, please suggest us any method to avoid the pitting. The above material is for semi-conductor application; having a very high nickel content( 14%) and is sulphur free. The components are used in flow sensors handling higly toxic gases.
Sheshadri Suryanarayana
ELECTRONICS - Bangalore, Karnataka, India
---
(2005)
A. I assume you are talking about machined parts, not flat sheet. Pitting during electropolish of T316 is due to sulfur, which is added to facilitate machining. A change to T304 will solve the problem if that alloy is acceptable. Some people have reported solving the problem with 316 by cleaning in an alkaline cleaner for extended time prior to electropolish. An hour or more may be necessary, then electropolish for the shortest time which will produce satisfactory result.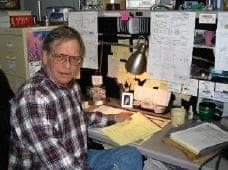 Jeffrey Holmes, CEF
Spartanburg,
South Carolina
---
(2005)
A. We can polish this alloy with the milder acid-free solution. It will eliminate pitting.

adv.
Contact us if needed.Hi, Ashish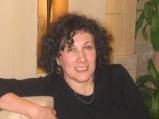 Anna Berkovich
Russamer Labs
Pittsburgh, Pennsylvania
---
---
To minimize searching and offer multiple viewpoints, we've combined multiple threads into the dialog you're viewing. Please forgive any resultant repetition or failures of chronological order.
---
---
Electropolishing Dimples and Nodules in Stainless Steel 316L
(2006)
Q. We gave some stainless steel 316L test specimens to a local vendor for electropolishing after mechanical polishing to a mirror finish. When we got them back, we found very interesting surface features through examination with the SEM. The surface appears "rippled" with many circular depressions on the scale of 10 microns across. At the center of the depressions is almost always a nodule that looks like a pimple about 1-2 microns in diameter. Could these nodules be inclusions of some non-conducting material? I have a material certification from the vendor, but the material was annealed and cold-rolled here at our laboratory. Also, I thought that electropolishing was supposed to remove impurities preferentially, not leave them behind.
Mark Wendel
Oak Ridge National Laboratory - Oak Ridge, Tennessee, USA
---
(2006)
A. Sorry, but you thought wrong. Electropolish is removes the high spots and it does leave an oxide of chrome and I think nickel. That is why it is such a good passivation method. What is the tree stump in the crater? Bet it is polishing residue that was beaten into the metal. If it is, electropolish will not attack it.
James Watts
- Navarre, Florida
---
---
To minimize searching and offer multiple viewpoints, we've combined multiple threads into the dialog you're viewing. Please forgive any resultant repetition or failures of chronological order.
---
---
Electropolish 1/4" diameter 316L SS tubing
(2007)
Q. I have the knowledge to EP 1/4" to 6" diameter 20' sticks of 316L SS, But I have Ideas on doing the same process on 1/4" coils of 316L SS 320' lengths
James Cloyd
hobbyist - Santa Paula, California
---
(2007)
A. Hi, James.
Two ways to consider would be continuous electropolishing (if the production warrants it), that is, uncoiling the tubing and running it over pulleys and through the tank as a strand, welding the next coil to the end of the first...
Or, simply stretching the coil as one would stretch a slinky, and racking it across your 20-foot long area. I am not saying that this would necessarily inherently offer you an easily electropolishable configuration, but I think it is generally how it would be done. Please try to offer some more details. Thanks.
Ted Mooney, P.E.
finishing.com
Pine Beach, New Jersey
---
(2007)

? Does it absolutely have to be E-Polished? Couldn't it be mechanical polishing, drawing or rolling?
G. Marrufo-Mexico

Guillermo Marrufo




Monterrey, NL, Mexico





---

(2007)

A. Yes, my ideas:
1) You are perhaps interested in polishing the ID, and
2) Processing multiple 330' lengths presumably using acids and generating hazardous waste is an activity which may interest the City of Santa Paula, Ventura County and Cal/EPA. The http://www.calgold.ca.gov website has information on every necessary permit.

Ken Vlach


- Goleta, California




Finishing.com honored Ken for his countless carefully
researched responses. He passed away May 14, 2015.
Rest in peace, Ken. Thank you for your hard work
which the finishing world continues to benefit from.



---
(2007)
Q. I am an Industrial Mech. whom is attempting to dabble in some R & D. I have no difficulties in the Electropolish area other than the length that I am working with. I must also specify the area to be Electropolished is the inside diameter of the tube. I have been able to feed a cathode from one end to the other end using hydraulics. But I must be able to pump a EP solution thru the tube as the D.C current is on. Using a wire thru the tube is time consuming and costly I am looking to see if there are any other ways or ideas out there that anyone else might have on electropolishing the ID of 316L SS tubing. Thanks
James R Cloyd
[returning]
- Santa Paula, California
---
---
To minimize searching and offer multiple viewpoints, we've combined multiple threads into the dialog you're viewing. Please forgive any resultant repetition or failures of chronological order.
---
---
June 5, 2009
Q. Hello sir,
I am very sad. I cannot give a fine polishing in 316L ss soft stainless steel electropolishing screw which is used in broken bones. what chemicals we shall use to get a very fine electro polishing. Sir,please give me answer positively. I am waiting your answer very eagerly.
Ashish bhardwaj kumar
Plating shop employee - Delhi, India
---
June 5, 2009
A. Hi, Ashish. Multi-day training seminars, and whole books have been written on the subject -- so please don't expect a one-paragraph instruction on how to electropolish successfully :-)
But a couple of quick things to think about are:
- Usually you will want to mechanically polish first, to a fine finish, and use the electropolishing only to assure freedom from tiny burrs and furrows.
- You must avoid water in the electropolishing tank as this will cause etching.
- You must maintain the current high enough to stay out of the etching range and in the polishing range.
- Many different solution compositions have been successfully used, based on sulphuric acid, or phosphoric acid, or a mixture, as well as other compositions. The Electroplating Engineering Handbook will give you a long list of potential solution compositions, as well as a good tutorial on the subject.
Please be aware that there are UL and other standards applicable to these components, and you can't just ship your experiments for implantation into a body; you need to comply with specifications. Good luck.

Regards,
Ted Mooney, P.E.
finishing.com
Pine Beach, New Jersey
---
---
January 7, 2013
Q. Sir
I am a Production Engineer manufacturing Stainless Steel Screws and Bolts from grade 204Cu. We are unable to provide bright finish on the screws. We have been doing Nickel Electroplating for a log time but it had the complaint that nickel wears off with time.
Please suggest a suitable method to provide a very bright finish on this grade screws.
Also if electropolishing is suitable for this purpose then what should be the best way to do it ensuring minimum cost. Please explain in detail the electrolyte and cathodes used.
Lakshay Aggarwal
- Chandigarh, INDIA


This public forum has 60,000 threads. If you have a question in mind which seems off topic to this thread, you might prefer to Search the Site