World's most popular finishing site / Internet's friendliest corner
topic 33735
Anodizing vs. Electroless Nickel (EN) Plating of Aluminum products
A discussion started in 2001 but continuing through 2019
2001
Q. I have an aluminum alloy (7075-T73, per BMS 7-186 hand forging) body (aerospace application) which has 2 IDs of 1.553" and 1.678" size, the surface gets Hard Anodized per Mil-A-8625 [link is to free spec at Defense Logistics Agency, dla.mil], TYPE III, CLASS 1 (.0025"-.003" total thickness per surface) for wear purposes. I am having constant problems with PITTING and my H.A. vendor gives me different reasons.
I would like to know about Nickel/Electroless Nickel plating (per Mil-C-26074 [linked by editor to free spec at Defense Logistics Agency, dla.mil] ) possibilities and its compatibility with aluminum alloy, such as max thickness and possibly its advantages or disadvantages against Hard Anodizing.
Thanks,
Bruce Aalam
- Los Angeles, California, USA
---
2001
A. You are using the hardest alloy of aluminum, including heat treat status, of all of the alloys to anodize or plate.
A forging is better than a cast part to work on, but not as good as a wrought part that is machined.
EN is good, has excellent wear, is highly resistant to some chemicals, looks great, goes on very uniformly and has a fair pit bridging capability.
This should be put on with a thickness of 0.0015 thousandths per side for optimum coverage, wear and chemical resistance.
It fingerprints quite badly, it will not cover all pits, generally costs more than HA and has many formulations of P content that have plusses and minuses. I would certainly specify an alkaline strike EN under the regular EN and over a proper zincate.
Some EN shops are better than others just as some HA shops are better than others. If this is not an "in house" coating, I would start with trying three other HA shops with small orders. Some will process samples to show you how good they are. (free)
James Watts
- Navarre, Florida
---
2001
A. We have processes to hard anodize or EN plate aluminium. Both processes work fine. We have been hard anodizing for 20 years with no problems. If your pitting is a cleaning issue, you will have pitting with EN also.
One of the many benefits of EN plating is that it does not reduce the fatigue life of the base metal, and repeated processing doesn't destroy the part as opposed to anodizing.
Nickel-boron EN has slightly less wear resistance than hard anodize, and high phos EN has slightly less than that.
To coat 0.0025" of high phos EN would take us about 10 hours.
Mary A
[last name deleted for privacy by Editor]
- Oklahoma
---
---
2002
Q. I am looking for a technical paper or any publication that would provide quantitative or qualitative comparison between electroless nickel plate and anodize on aluminum.
The application I have is an aerospace airflow surface that is currently anodized and I am looking to ENP.
Jon Plahuta
- Fort Lauderdale, Florida
---
2002
A. Mr. Plahuta,
I recently published a paper that performs a feasibility study on electroless nickel and anodizing. It may be found in the Sur/Fin 2002 Proceedings for the Light Metals Finishing Committee. This can be found at the American Electroplaters and Surface Finisher's Society website, www.nasf.org
Best of Luck,
Ira Donovan, M.S.F.
Kansas City, Missouri
---
---
Anodization vs. TiN coating and EN plating
2004
Q. Hello,
I'm working on a project involving an aluminum device hardcoated using MIL 8625A, Type III, class II no seal standard. The device is domed with 3/8-24 UNF-2A thread at the dome. It is used with a 17-4 s/s mating feature. The thread engagement length is minimum (~0.110"). Unfortunately, the threads strip after a few uses - I believe from 'edge crumbling'. I am unable to change the thread or thread length due to design restrictions. I have investigated changing the material of the device to S/S; however, manufacture is difficult and costly using our current process (milling). I have recently discovered titanium nitride coating and electroless nickel plating. Would these be better options for my application than anodized hardcoating? What are the advantages of anodizing vs. TiN coating and EN plating? Any insights on my situation would be greatly appreciated.
Gina Shepler
manufacturer - Mahwah, New Jersey
---














2004

A. I wouldn't consider TiN for your application. TiN deposition temperatures are too high for aluminum, around 450 C.


Jim Treglio


PVD Consultant - San Diego, California





---

2004

A. First, I assume that you are not anodizing the threads. It sounds more like you are applying too much force to the threads. Typical use calls for three full threads and you have at absolute best 2.6 and more probably under 2.3.Heli coils inserts are stronger than tapped threads, so you might give that a try. Further, there is a probability that the aluminum is a casting, which is nowhere as strong a a similar part cut out of a wrought stock. Lastly, can you use a stronger alloy?

James Watts




- Navarre, Florida





---

2004

A. Threads should never be anodized, So go mask the threads.

If you understand that anodizing is 1/2 into the surface and 1/2 on top of the surface, and you do that to a sharp edge like a thread, then what you have is a very brittle aluminum oxide wafer sticking out that breaks off when you look at it cross eyed. Never anodize threads !




Robert H Probert




Robert H Probert Technical Services





Garner, North Carolina





---

2004

A. The problem with threads and any anodic process is the "edge defect" affect wherein anodize only grows perfectly perpendicular to the aluminum surface, thus, on the crown of a pointed thread, there is little, if any, actual anodize! At very best, it's weak, brittle and easily fractured which would lead to galling and the type of failure you're describing!

Titanium nitride is too thin over a soft aluminum substrate to provide any benefit. Electroless nickel, while hard and durable, might work but is more subject to adhesion failure (blistering, etc.) and corrosion potential from pits and breaks in the coating.

I believe your best bet would be a stainless insert such as a PEM fastener that would mechanically lock into the aluminum and have a stainless ID thread that would exactly match the stainless fastener thread size.

Good luck with your design challenge....




Milt Stevenson, Jr.

Anoplate Corporation

Syracuse, New York




---
---
To minimize your searching efforts and to offer multiple viewpoints, we've combined some threads into the dialog you're viewing. Please forgive any resultant repetition or failures of chronological order.
---
---
2005
Q. Can you tell me what would be the difference between Anodizing and Nickel Plating of Aluminum products? What are the benefits of each and what are the deficiencies of each? Thanks.
JEFF RYSER
OEM of industrial equipment - SALINA, Kansas, USA
---
2005
A. Hello Jeff. Anodizing of aluminum converts some of the aluminum on the surface of the item into an adherent aluminum oxide film which is hard, abrasion resistant, corrosion resistant, dyeable, and non-conductive. Electroless nickel plating puts a layer of nickel-phosphorous onto the surface which is hard, abrasion resistant, corrosion resistant, shiny & metallic looking, and conductive.
Electroless nickel is generally more resistant to chemical exposure, but we probably can't say too much more without knowing the proposed application. Sort of like asking whether driving or air travel is better without saying whether you want to cross oceans or cross town.
Ted Mooney, P.E.
finishing.com - Pine Beach, New Jersey
Striving to live Aloha
---
2005
Q. Let's say for water application. I like hard (type III) anodizing for the benefits in damage resistance to the aluminum, but I don't like the colors. Nickel plating sounds great because I can keep the shiny metal. So, for something that's in and out of the water a lot. 7071 grade Al, and that has a pretty rough life of having forces exerted on it, and the presence of sticks and other things that might scratch it ... which would be best?
Brett Edelen
- Oregon City, Oregon, USA
---
2005
A. Hi, Brett, it still depends on what that "something" is. So let's say that if that something is something that spins around rapidly under water, driven by a motor, and has forces exerted on it like having to transit propulsive forces to a water craft, and occasionally running in mud or sand for a moment it should definitely not be nickel plated or electroless nickel plated because those are barrier layer coatings which, if perforated, cathodically accelerate the corrosion of aluminum.
Ted Mooney, P.E.
finishing.com - Pine Beach, New Jersey
Striving to live Aloha
---
2005
Q. Actually, this is for a piece of sporting gear, a sit down hydrofoil. The hydrofoil is a T-bar that is about 3 feet long (tee is at the bottom where the wings mount). There is a front and rear wing. The forces come from impact on the water after a jump, and stresses against it when 'popping' it out of the water. (I was trying to stay away from confusing details). I believe now that the manufacturer is actually doing Type II instead of Type III because it comes out shiny and colored. I've heard of clear Type III anodizing, but have yet to see it. Is it shiny? Also, is it possible to do fade anodizing on true Type III?
Brett Edelen
[returning]
- Oregon City, Oregon, USA
---
2005
A. Type III on most alloys is dark grey to charcoal, rather than clear. There is a pseudo hardcoat some people call type II-1/2 that would be dyeable, but I don't think it would exhibit the brilliant colors you might want and I don't happen to know of anyone doing splash anodizing on it.
Perhaps rigid control of type II splash anodizing is the thing you want. For the reasons previously stated I don't think electroless nickel is a good idea.
Ted Mooney, P.E.
finishing.com - Pine Beach, New Jersey
Striving to live Aloha
---
---
To minimize your searching efforts and to offer multiple viewpoints, we've combined some threads into the dialog you're viewing. Please forgive any resultant repetition or failures of chronological order.
---
---
2007
Q. I am having a mold machined out of Aluminum (M-1 mold plate from Alpase) and want to either hardcoat with teflon or nickel plate with teflon. Does anyone have an opinion which is more durable. I will be pulling composite (carbon prepreg or like materials) out of the tool and am looking to have the longest mold life possible. We will be cycling the mold from 100 °F to 250 °F if it makes a difference. Thanks.
Zachary Horn
Composites - Oceanside, California, USA
---
2007
A. Hands down it's hardcoat with PTFE infusion / sealing depending on what your specific processor is calling it. EN with PTFE is far softer and much more prone to corrosion; the PTFE particle leaves corrosion paths to the basis metal unless a substantial under layer, typically high phosphorous EN of 1 mil or more is put down first. However, hardcoat forms a surface of aluminum oxide which is harder than hard chrome - it's a ceramic rather than a metal. EN w/ PTFE is semi-hard nickel matrix with soft PTFE surrounding it - not very resistant to abrasion either.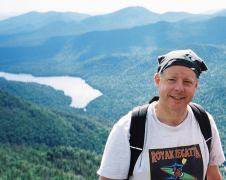 Milt Stevenson, Jr.
Anoplate Corporation
Syracuse, New York
---
2007
A. I agree with Mr. Stevenson but if you really want a very long lasting and trouble-free mold, maybe you should reconsider aluminum as the base material. No matter how good the coating is, it will fail at the weakest point due to the abrasive nature of your aggregates and the extreme pressures exerted, suddenly exposing the substrate to a highly accelerated wear or subsequent damage which may be very expensive to repair.
Guillermo Marrufo
Monterrey, NL, Mexico
---
2007

Thank you Milt and Guillermo for the responses. Guillermo- we chose aluminum for its heat transfer characteristics as well as raw material costs. Because we are not injection molding or using any other process that exhibits high wear on the tool, we felt it was a suitable alternative to other options such as invar. Although, if you have a specific material in mind, I would love to hear it.
Zachary Horn
[returning]
Composites - Oceanside, California, USA
---
---
Aluminum composite tool finishing: Anodizing vs. Electroless Nickel Plating
March 28, 2017
Q. We produce prepreg composite (carbon and glass) parts using aluminum 6061-T6XX cylindrical tube rolling mandrels and 7075-T7XX molds, and are seeking to improve the mold life and release ease while minimizing maintenance.

New tools get sealed with a chemical sealer that is supposed to fill micropores and enhance the properties of the chemical release agent we periodically apply for the release of epoxies, polyester resins, vinyl ester resins, and thermoplastics.

The tools experience up to 500 °F and 250 PSI. After several uses, maintenance involves removing resin and release residue with non marring scraping tools, abrasive pads and sometimes solvent or chemical strippers. Then fresh release has to be applied.

We seek the optimal finishing solution for these purposes and have considered the the following options but would like to know if there is a strong consensus to what is the best. Prior to finishing we hand polish the molds and grind the mandrels.

1) HARD ANODIZE, TYPE III, CLASS 1 PER MIL-A-8625F, .002" THICK
DUPLEX SEAL (NICKEL ACETATE FIRST, THEN SODIUM DICHROMATE)

2) HARD ANODIZE, TYPE III, CLASS 1 PER MIL-A-8625F, .002" THICK
NO SEAL (allowing and requiring more chemical seal to be applied)

3) High Phosphorus (?%) Electroless Nickel, ?" THICK

Reuben Sandler
Engineer - Vancouver, Washington USA
---
March 30, 2017
A. At 500 °F you will have a thermal expansion problem. For the anodized aluminum the underlying aluminum alloy will expand 5 times the expansion of the anodic film. At 0.002" this could be a problem. Hopefully an EN expert will comment on the expansion of EN over aluminum. Also in the case of heated 7000's alloys, the zinc will migrate and leave tiny pits. In the case of forgings, if the anodic film penetrates the thickness of the work hardening, the resultant stresses will cause the oxide to flake off.

Robert H Probert
Robert H Probert Technical Services
Garner, North Carolina
---
---
Need a long lasting low COF coating
September 6, 2018
Q. Hello,
I have a solenoid, bobbin is made of aluminum and plunger is from low-carbon steel. Currently plunger is electroless nickel plated and bobbin is teflon coated. Teflon wears out after less than 40000 cycles and I'm looking for 200-250K. The plunger is approximately 1 3/16"x 5/16" x 2" long. Any suggestions?
Vitaly Telishevsky
Engineer - Orange, California
---
September 2018
A. Hi Vitaly. Can the bobbin be anodized, perhaps with teflon "infusion". Or perhaps the bobbin just be anodized, and the steel coated with teflon infused electroless nickel?
Regards,
Ted Mooney, P.E. RET
finishing.com - Pine Beach, New Jersey
Striving to live Aloha
---
October 29, 2018
A. Vitaly, for aluminum and steel tool parts here which are frequently assembled and disassembled (alignment/tight fits), we have tried both hard anodize with Teflon and EN with PTFE to AMS2454 [link by ed. to spec at TechStreet]. Our experience has been that the EN w/PTFE far outlasts the hard anodization.

The EN coating appears to maintain the low friction and low surface energy properties we want even after some wear, and additionally it does not wear as quickly.

The hard anodize with Teflon appears to have a pure Teflon layer on the hard anodize surface which is easily scratched and worn, and then the surface that is exposed is no different in behavior than hard anodize without Teflon.

For parts which must maintain no magnetism, specify a high phosphorous content greater than 11.2%, which also improves wear properties. Plus my opinion is that the EN w/PTFE parts look excellent, a nice low gloss gray.
Sean Fountain
- Rocklin, California, USA
---
---
August 8, 2019
Q. Hello my name is Freddy and I'm having an issue with an aluminum alloy (6061) which has been anodized or EN with PTFE. The thing is, every single test, pits have developed on the edges of the parts. It is basically a structure encapsulated and submerged in distilled water. I want to say that is galvanic corrosion on the anodized surface because of porosities, not sure though. Any help would be great.
Freddy Avendano
Corrosion - Pittsburgh, Pennsylvania
---
August 2019
A. Hi Freddy. People would like to help but it is very difficult with almost no information. We don't even know whether the finish is anodizing or electroless nickel plating; we have no pictures of the parts, and have to hope that your concept of a pit is the same as ours; we don't know what the 'test' is that they are failing (an hour in distilled water or 5 years?), nor whether it's garden variety DI vs. highly corrosive super purity water.
If I must take one single guess it would probably have to be that the parts are electroless nickel plated and it is not thick enough, such that at corners and edges, which are most susceptible to both roughness and thinness, porosity is indeed causing galvanic corrosion of the aluminum because the nickel is much more noble. More facts please.
Regards,
Ted Mooney, P.E. RET
finishing.com - Pine Beach, New Jersey
Striving to live Aloha