topic 33699
Etching at 40 °C with Ferric Chloride on 304 SS
2005
Q. Technical question about the effect of etching at 40 °C with Ferric Chloride on 304 series Stainless Steel.
Recently had a job where Ferric seemed to degrade rapidly etching 304 series Stainless Steel with Ferric Chloride at 40 ° C. The area being etched was rather small (a series of .2mm lines etched to 400 µm) but the acid seemed to degrade rather quickly, having a black "scum" suspended, and floating on the surface. Using 200 litre drums at a time made a serious dent in our job profits.
Was wondering if anyone knew why, and if they could share some of the chemistry of etching with Ferric Chloride to help us understand the issues involved.
Mark Edwards
- Melbourne, Victoria, Australia
---
2005
A. The reaction for stainless steel etching is simply:
2Fe(3+) + Fe = 3Fe(2+),
So 162 g of ferric chloride (pure) will dissolve 56 g of iron. However, the reaction will not be 100% efficient, so it will not go to the full endpoint. Furthermore, the stainless steel contains nickel and chromium, both of which need to be dissolved.
You say the ferric chloride is producing a scum, but does it affect the effectiveness of the etching you want to do? If it does, there is a problem, if not, no problem! You give little suggestion as to what you have been doing, but it is well known that etching stainless steels (especially 300 series) in ferric chloride can be easily affected by contamination by copper and other elements. Have you been etching other metals in the ferric chloride?

Trevor Crichton
R&D practical scientist
Chesham, Bucks, UK
---
2005
Q. To answer you, Trevor,
Yes, it is the effectiveness of the etching which we are worried about, the evidence of a "scum" in the ferric chloride is an observation that is made when "etch rate" is diminishing.
For the job in question, ONLY the stainless steel jobs were etched in new drums of Ferric Chloride. For the amount of etched area on these plates, I would be surprised if we could have measured the weight difference pre and post etch.
We ended up using a 200 litre drum of standard conc. Ferric for very little etched area and we would have thought to achieve much more etching from such volumes, hence my question as to whether the temperature may have had an impact.
We haven't done much etching with straight ferric previously, achieving better results for our more common stainless etching with a diluted mix of ferric and copper chloride.
I shall have to do a rough calculation using your figures, to see what difference there is between the theoretical life expectancy for the etching we did and the actual...
Mark Edwards
- Melbourne, Victoria, Australia
---
2005
A. With my limited experience of stainless steel etching, I have always done it at between 35 and 45C, as this seems to be the most effective range. There is nothing unusual about 304 and I have found40 °C to be most satisfactory. Can you get the ferric chloride analysed for both anions and cations?

Trevor Crichton
R&D practical scientist
Chesham, Bucks, UK
---
2005
Q. Trevor, that might be something we have to look at.
One clarifying question - is the chromium and nickel dissolved by the ferric as well? or could undissolved chrome and nickel be the source of the scum?
Do you know what part the chloride ions have in the reaction? I know that with Nitric etching of mild steels, the etching by-products break down under heat into Nitrous oxide and dioxide; I am interested to know what the full reaction might be, as the by-products of the reaction might be the source of this scum, and either detrimental to the ferric, or not worth worrying about.
Mark Edwards
- Melbourne, Australia
---
2005
A. The ferric chloride solution will dissolve the nickel and chromium as well, so if you want to be totally technical, these have to be taken into account in the overall reaction. However, taking account of the amount of these metals in the system and their relative chemical requirements compared to iron, it is safe to assume it all dissolves as iron. As far as chloride is concerned, this is a very corrosive anion and promotes metal dissolution. Furthermore, the ferric chloride solution itself is a strong acid (low pH), so a combination of the two makes it a formidable solution. There is a very good textbook on chemical etching by David M Allen of Cranfield University; I think it was published about 15 years ago, but the science doesn't change that much.

Trevor Crichton
R&D practical scientist
Chesham, Bucks, UK
---
2005
Trevor, Can you share the details of the publication? title, publisher, etc? It is out of print according to the author, and he wants a rather large sum for a softbound copy...was hoping to track down a second hand copy somewhere.
Mark Edwards
- Melbourne, Australia
---
2005
It appears to be, Mark. It's going to be hard to find, so probably not cheap :-(
Ted Mooney, P.E.
finishing.com
Pine Beach, New Jersey
---
2005
The book is called " The Principles and Practice of Photochemical Machining and Photoetching" by DM Allen, published in 1986 by IOP/ Adam Hilger of Bristol and Boston. The ISBN number is 0-85274-443-9

Trevor Crichton
R&D practical scientist
Chesham, Bucks, UK
---
2005
A. The best article on etching SS is published by PCMI (photochemical machining institute) and is available at nominal charge.
Most likely the etchant degrades rapidly because you are using up the free HCl in the etchant. The HCl is necessary to dissolve the oxides on the SS before the ferric can attack the base metals underneath the oxides. Try adding about 20 g/l of HCl to your etchant and try again. Make sure you have a good exhaust system.
Black scum is either mixed iron 2 and 3 oxide or carbon.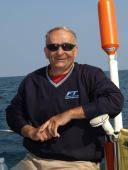 Pat Mentone
St Paul, Minnesota
---
June 24, 2013
Q. Pat,
Can you provide more details on the PCMI publication on the chemical etching of stainless steel? Thanks!
Thomas Dinan
- San Jose, California, USA
---
June 24, 2013
Hi Thomas. My bet is Pat was speaking of "Spray Etching of Stainless Steel" at
http://pcmi.org/PCMI_store/product_info.php/products_id/138
His posting was from years ago, but we'll try to reach him and alert him of your question.
Regards,
Ted Mooney, P.E.
finishing.com
Pine Beach, New Jersey
---
June 25, 2013
A. Ted has the correct reference. I highly recommend purchasing it.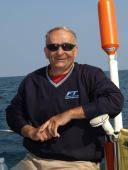 Pat Mentone
St Paul, Minnesota


If you have a question in mind which seems off topic, please Search the Site