topic 33679
Plating and Discoloration
(2005)
I'm a Plating engineer in the electronic industry.
We use reel to reel plating tool to plate copper leadframes with SnPb. When we face a mechanical problem and the belt stops moving for a while and then starts Again we see that the leadframes that were in the plating baths at that time (and even in The first rinse bath after the plating bath's) are discolorated.
When the machine stops the solutions drain into tanks and the leadframes stays in the air. What can cause the formation of discoloration in these bath's?
What can we do to prevent it from happening?
Best regards.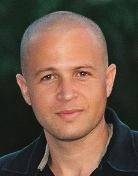 Yair Hahn
Plating Engineer - Haifa, Israel
---
(2005)
Why do the solutions drain and cause this problem? What is the perceived advantage of draining them?
Ted Mooney, P.E. RET
finishing.com
Pine Beach, New Jersey
---
(2005)
The drainage can be stopped or set to be activate at different time intervals, the question is will it stop the discoloration or will it increase it.
If the formation of the discoloration is cause due to the reaction of the acids in the electroplating bath while there is no current then the discoloration will increase according to the dwell time in the bath.
Yair Hahn
- Haifa, Israel
---
(2005)
I assume your rectifier(s) shut-down automatically when the line stops. This may create some stray currents which are usually responsible for tarnishing. How about supplying some (lower than usual)voltage if this happens in the plating cell - sufficient to mainain a minimal current dencity for the process: in such way tarnishing in the plating solution will not occur. it is more complicated for the rinse cells, since you may need to investigate first if the parts shall be slightly polarized cathodically (or anodically?) in order to avoid tarnishing, and than may have to use an additional rectifier for this.
Max Stein
captive metal finisher - Montreal, Québec, Canada
---
(2005)
There are machines that turns off the solution pumps when it detects error, e.g. bowed strip etc.. This is important only at descale because if the solution does not go down (to the sump tank) your units will be over etched. In other baths you can set the program (PLC) of your machine to let the unit be submerged in the solution and rinses while the machine is at halt, this is by not turning off the pumps. Of course in the plating and activation cells (if its cathodic), the rectifiers must be turned off. This will help reduce oxidation on the units.
The best solution to prevent your problem is to conduct a study why you have alot of machine stoppages.

Hope this helps.
Neon Green
- Philippines


This public forum has 60,000 threads. If you have a question in mind which seems off topic to this thread, you might prefer to Search the Site