60,000 Q&A topics -- Education, Aloha, & Fun
topic 33491
Brazing stainless steel -- Q&A's, Problems & Solutions
A discussion started in 2000 but continuing through 2017
2000
Q. We currently use an atmospheric oven to braze brass to stainless steel. Zinc migrates from the brass to the stainless steel and causes a problem with welding at a downstream operation. Since you are the experts on plating and metal preparation, I was hoping someone could tell me how to reliably remove the zinc from the stainless. We have some success with tumbling in stainless steel media but it is time consuming and not reliable enough for our leak requirements. I only need to remove the zinc from the weld surfaces and not the entire assembly. Thanks much for any replies.
Daniel Drongowski
- Cleveland, Ohio
---
2000

A. You left out a few things, amount of welded area, size of parts, quantity of parts and accessibility.

Zinc, not zinc alloy is very easily dissolved with most acids. Citric that is used in one SS passivation process (Stellar Solutions [a finishing.com supporting advertiser] for one) would probably work.

If it was only a small number of parts, you might be able to use a brush plating setup to strip. LDC is in your town.

There are other possibilities, but not enough information.

James Watts




- Navarre, Florida





---

2000

A. One simple method is to wipe off, without dripping, zinc periodically using a rag soaked in ammonium nitrate solution. It is relatively less hazardous assuming all safety precautions are taken. You probably need 4 lbs of the nitrate/gallon of water. You may save this solution nearly indefinitely in a closed Nalgene container.

Mandar Sunthankar




- Fort Collins, Colorado




---
2000
? Where is the zinc coming from? Your letter implies that the zinc is preferentially leaving the brass alloy and depositing on the stainless steel during brazing. This does not sound possible to me.
How do you know that this contamination is zinc? Remedies suggested here are less likely to work if the assumptions are incorrect.
What is the brazing alloy? If it is braze alloy that is migrating, you might be able to use a stop off material or some other mechanism to keep the braze from flowing along the stainless. In general, prevention is a better alternative to correction.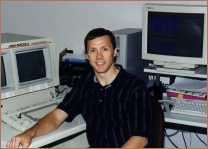 Larry Hanke
Minneapolis, Minnesota
---
---
Cleaning Brazed Stainless Steel/Brass Assemblies
2001
Q. We braze brass parts to 303 stainless rods. Because of the relatively low volume, this operation is done manually. After brazing, flux residue and smut are currently cleaned by abrasive blasting or with sandpaper. We find it time consuming and tedious. Is there a chemical treatment available that will perhaps perform faster and better without attacking the brazed joint?
Bruce Croix
- Monee, Illinois, USA
---
2001
A. Yes, there is a good way to clean the braze. A peroxide based acid formulation will clean the braze joints very well without damaging the integrity of the joint. I have done this many times with customers in the plumbing industry that need to clean and deoxidize parts prior to plating.
Dan Brewer
chemical process supplier - Gurnee, Illinois
---
February 14, 2011
Q. We have a similar problem with braze joints here at our aerospace facility.
Can you give me the formula for the peroxide method please Dan, and I will give it a try.
Thanks,
Mike
Mike Channing
- Titchfield England
---
February 14, 2011
Hi, Mike.

I haven't seen Dan in the forums in a long time, but I'm confident that he is speaking of a sulfuric acid plus hydrogen peroxide etch. An issue with this is that hydrogen peroxide will quickly and unaffordably decompose unless special stabilizers are included in the mix. The practical result of this is that the sulfuric peroxide etch is for the most part not a generic process formula but a proprietary product.
It has been marketed for decades by Electrochemicals under the Cobra-Etch trade name. They have representation in England; and it may be that other suppliers offer a similar product these days as well. Good luck.
Regards,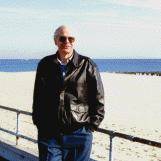 Ted Mooney, P.E.
finishing.com - Pine Beach, New Jersey
Striving to live Aloha
---
February 15, 2011

Thanks Ted, I will try to find a supplier here
mike channing
[returning]
- titchfield England
---
2003
Q. As I presume zinc contamination results to the embrittlement of stainless steel . Could you please advise me on how to check and inspect zinc contamination? Do you have any method known for preventing zinc embrittlement.
Thanks!
Archela Panganiban
- Muntinlupa City, Philippines
---
---
2003
Q. I need to know if a copper 2" fitting ( 2" pipe thread on one end, and a 2 1/4" sweat fitting end on the other end ) just a 2" threaded end with a sweat fitting end on the other side, can be Brazed,( with Oxy & Acetylene and brass rod) or Mig Welded( regular type wire) to a stainless steel tank. I'm trying to fix a 55 Gal Stainless Steel Barrel that has the threads stripped (at the 2" threaded hole) way beyond repair, I'm trying to set the barrel up to hold my homemade wine, and use the 2" bung hole for a pump set-up. These barrels are too expensive to buy, this one was given to me, because of the thread problem, thanks in advance for your help.
Mike Sickles
- Morgantown, West Virginia
---
2003
A. Mike:
Just a thought. If you have access to Mig welding equipment then you could try this. Remove the old threaded bung by whatever clean method you can come up with and then install a new 2" threaded pipe collar into the hole and Mig it into place. I wouldn't trust brass wire or brazing to hold against the Stainless drum.
Good luck.
Bill Miller
- Shinnston, West Virginia
---
---
2004
Q. We currently produce a line of stainless steel outdoor furniture which we finish by electropolishing. Several of the assemblies consist of S.S. 316L machined parts or investment castings TIG welded to S.S. 316L 16 ga. tubing. We are looking into potentially brazing these components in order to create a more seamless appearance (no visible welds) and to improve protection against crevice corrosion (produce hermetically sealed joints). Can anyone suggest a brazing method / alloy that would be optimal for this situation? We are concerned about the Brazing alloy blackening during electropolishing. Is there any way around this without eliminating the E.P.?
Jason Podlaski
Outdoor Furniture manufacturer - Palm , Pennsylvania, USA
---
---
To minimize search efforts and to offer multiple viewpoints, we combined previously separate threads onto this page. Please forgive any resultant repetition, failures of chronological order, or what may look like readers disrespecting previous responses -- those other responses may not have been on the page at the time :-)
---
---
2004
Q. I have a car header that began cracking at the weld between the tubing and the flange. The header is ceramic coated from the factory so when I welded the cracks I wanted to minimize the destruction of the coating so I TIG welded it with stainless wire. During one of my welds I got too much heat in it and blew a hole in the tubing and welded it back up. The problem is that the weld cracked so I welded the crack three more times and watched it crack again as it cooled. I'm assuming that either some of the header coating contaminated the metal or some carbon from inside the header tube is causing this to happen but I'm not sure what to do about it. I want to add that I do not specifically know what the coating really is as far as chemical makeup, etc. and this is the only weld of four that is cracking on me.
I'm considering the following options:
1. The crack is on the bottom and will not be seen so I was planning on brazing it but I heard you cannot braze stainless because it will not stick. Is this true?
2. Weld it with an oxy-acetylene torch with mild steel filler rod.
Thanks in advance
Clay Skarovsky
hobbyist - New Braunfels, Texas
---
2004
A. Clay, I don't know enough about your parts to say what's wrong with the welding in the one out of four pieces. Yet you certainly can braze stainless steel. We do it often in our vacuum furnaces using commercial braze paste. As a hobbyist, you'll likely be well served by chatting with someone at Wall Colmonoy or Handy and Harmon. In fact, H&H have done the world a fine service (kinda like Ted here) by putting their very nice Brazing Book online- just Google the term 'brazing book' and read what it says about stainless steel brazing.

Lee Gearhart
metallurgist - E. Aurora, New York
---
2004
Q. By four welds, I was speaking of the four tubes of the header (V-8), all of which were at least partially cracked. The only one that repeatedly cracked upon cooling was the one I burned a hole in first and then filled it in.
I checked out the online book and it clearly supports brazing stainless. My original question should have also asked if you could braze stainless using a brass filler rod.
What I ended doing was re-melting the filler material with an oxy-acetylene torch and trying to cool it slow and it hardened without cracking.
Thanks for the input.
Clay Skarovsky
[returning]
hobbyist - New Braunfels, Texas
---
---
Is it Possible to Electropolish Brazed Stainless Steel?
October 21, 2011
Q. I'm looking for a brazing alloy that will electropolish well. I make custom bird cages out of stainless steel wire that is spot welded together. Then the larger joints are brazed for additional strength and a smooth appearance. It's these brazed joints that come out of the sulfuric/phosphoric e.p. bath either tan or dark grey, depending on what kind of silver solder I use.

If there is an answer to this, it will likely be either 1) Find a brazing alloy that doesn't etch in the bath, or 2) Find a bath that doesn't etch the silver solder I'm currently using. Any ideas?

Thanks,
Joe Diemer
wireworker - Portland, Oregon, USA
---
---
July 9, 2016
Q. Do you have some solution for perfect brazing of stainless steel Pots and pans. Brazed Cookware bottom (Sandwiched bottom) consist of SS+ Aluminium + SS. As you know encapsulated bottom (sandwich is required for Uniform heat distribution for food safety).

Our Problem: When we used SS 14/1 Steel body + Aluminium 1050 + SS 430 (18/0), induction steel, we are not able to produce a perfect Bottom.

Can you help us what is the required technology to produce encapsulated Cookware?

Best Regards,
kamaljit singh
- Gurgaon, INDIA
---
---
Discoloration of 310SS after brazing and heat treatment
July 17, 2020
Q. I performed a brazing operation and after conducting Heat treatment (braze cycle), I see there is a partial discoloration ... almost half the product is with heat discoloration....trying to understand what could be the reason and suitable solution/correction.

material: SS310

kumar Chil
- india
---
July 2020
A. Hi Kumar. When you say "after conducting Heat treatment (braze cycle)" I'm not sure if you are saying that the brazing heats the stainless (obviously) or if you actually do a separate heat treatment after the brazing (If so, I'm not sure why -- SS310 cannot be hardened by heat treatment, but maybe you are doing stress relieving of the brazing?)
If you are actually putting the parts in an oven after the brazing, it is possible to use an inert gas atmosphere, or to seal them in stainless steel bags.
Luck & Regards,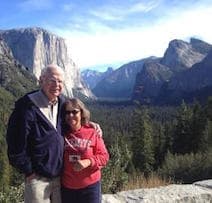 Ted Mooney, P.E. RET
finishing.com - Pine Beach, New Jersey
Aloha -- an idea worth spreading
---
July 20, 2020
Q. Thank you for the reply ... yes, as you pointed after brazing I have run the thermal cycle with Argon gas (rapid cool) in a vacuum furnace. After complete cycle, allowed it to furnace cool without any gas further. When I opened it, I saw some discoloration (non-uniform). I suspect some argon gas contamination (vacuum was perfectly maintained) or some oil contamination on the part.
Trying to run another. Hope to see some improvement.
Kumar Chil
[returning]
- India