Serious Education ... plus the most fun you can have in metal finishing.
Food safe enamel coating on metalwares
(2004)
Please let me know a source to get enamel coating (food safe ) on pans, mugs, etc . Also, I would like to know about the procedure for the same.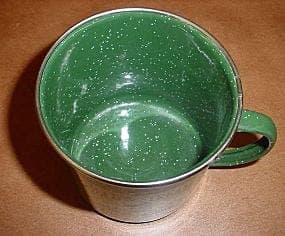 Thanks,
Vikas Munjial
Fantasy Exports - Moradabad, UP, INDIA
----
Readers: our supporting advertisers make this site possible for technical information exchange & camaraderie; they will contact the inquirers privately regarding their commercial needs. Please appreciate that the site would quickly drown in spam if we were to post offers to sell from people paying nothing.