topic 33365
Shafting and bushing/bearing issues
A discussion started in 2004 but continuing through 2018
2004
Q. We recently experienced a problem with our Tea weighing system. There was tea leakage from the weighers, whereby they were overhauled. Previously we were using normal Mild Steel shafts with phosphorus Bronze bushes. During overhaul, however these shafts were replaced with Chrome plated MS shafts.
When the machines were put back into operation most of these shafts seized. Upon analysis it was revealed that the chrome plated surface fused to the bronze bush upon heating - and restricted its movement.
My question is whether this was a correct hypothesis ?
Should this have happened?
How could it have been prevented ? Increasing lubrication, changing material etc. ?
Khawaja Abdullah
- Manufacturing - Karachi, Sindh, Pakistan
---
2004
Something about that doesn't sound right. Were the clearances the same as before?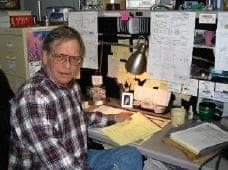 Jeffrey Holmes, CEF
Spartanburg, South Carolina
---
2004
The hypothesis is not only right, but I'm afraid to say is obvious. If the bronze was welded to the chromed shaft it had to be due to temperature, what else? Now, the situation sounds right to me. A chromed surface does not "wet" well with oil. For that reason, chromed surfaces requiring good lubrication must not be highly polished. As a matter of fact, they have to be provided with adequate oil "pockets" by leaving the ground finish a bit rough or applying porous chrome, such as the one used in engine piston rings.
Guillermo Marrufo
Monterrey, NL, Mexico
---
---
March 20, 2012
Q. I am having bushing vibration issues while using a 50C hardened 440C stainless shaft (~20 microinch finish) with an SAE spec graphite impregnated bronze bushing. The 5/8" ID bushing is running at a .0005" - .001" diametral clearance. The bearing is stationary while the shaft spins. The bushing supports a 1.5 lb hanging mass. It appears that the bushing/mass system is vibrating while the shaft spins, creating the appearance of high friction and making noise. Has anyone had a similar problem? What can be done to fix it (different shaft material, plating, or clearance?). Thanks in advance!
Brandon Richardson
- Palo Alto, California, USA
---
April 3, 2012
A. Assuming the shaft is straight, it sounds like a harmonic vibration. Changing almost anything will stop it:

Shorter, longer, lighter or heavier shaft. More rigid bearing mount. Less rigid bearing mount. Moving the bearing to a different place on the shaft. Longer or shorter bearing length. Lighter or heavier load on the bearing. Change in rotational speed.

Try whatever is easiest, change one thing by 20% and see if it goes away.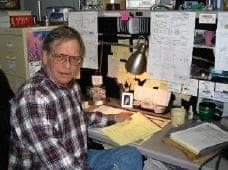 Jeffrey Holmes, CEF
Spartanburg,
South Carolina
---
---
March 16, 2018
Q. I have a very old Hayter lawnmower with a rear drum; the mild steel shaft that runs the drum has a phosphor bronze bush at either end; one end has worn the shaft considerably. If I replace the bushes would it be ok to braze the shaft where the bushes run to reduce the slack or would this be really silly? The shaft is not fast turning and takes little force but is 40 years old ... or would it be better to weld shaft ? I have means to grind shaft back to circular after.
Dave Walker
- United Kingdom
---
March 2018
A. Hi Dave. Bronze bushings run best on harder material, so weld it if you need 40 more years out of it. But brazing will probably hold for a decade or two :-)
But if it's just a plain shaft it seems easier to put in a replacement length of shafting.
Regards,
Ted Mooney, P.E. RET
finishing.com
Pine Beach, New Jersey
Striving to live "Aloha"
---
March 17, 2018

Thanks for getting back so quick Ted,

Its my Grandfathers Hayter 56 mower that has been with him since new; he's now 84 years old. It's more a case of getting it back to a sensible state of repair so it actually drives itself. She's a fully aluminium body with a triple roller on the rear, one driven and the other 2 are on special one way bearings (like a bicycle rear cog).
The shaft has multiple key ways, etc., so would be a nightmare to source or remake -- that's why I asked :)
I think he's been pushing it for the last few years (though he won't admit it), so a quick repair with braze will I'm sure be sufficient for the few years use that it needs to be capable of doing.
Dave Walker
[returning]
- United Kingdom


If you have a question in mind which seems off topic, please Search the Site