topic 33364
Silver plating on top of tin plating
A discussion started in 2004 & continuing through 2017
(2004)
Q. We are using tin plating on pure brass material. Our process includes precleaning with TCE then hot vapour degreasing and then to tin plating (10 V, 1 hr). This plated material goes to spot welding and then comes back again for silver plating. When we do direct silver plating on this, we face problem of tarnishing of the finish. So we have started stripping off the tin plating first and then doing silver plating. Stripping we are doing with nitric acid and sulfuric acid mixture.
1) I want to ask is this process okay?
2) Can we do silver plating directly on tin plated material so that we can save our stripping cost?
Manish Dhyani
BCH -New Delhi, India
---
(2004)

Q. 3) What is the replacement for Trichloroethylene -- is there any cheaper chemical?

Manish Dhyani

BCH -New Delhi, India

---

(2006)

A. Dear Sir,

You may replace Trichloroethylene in some cases; for Degreasing of metals use Alkyl Polyglucoside.

Jagdish Karnani

- New Delhi, India

----
Ed. note: This site includes numerous substantial discussions of replacement technologies trichloroethylene; please put "replace trichloroethylene" into the Google custom search engine near the top of the page.
---
---
(2007)
Q. I have customer that has inquired as to specification that calls out Silver plating over Tin. The base metal is copper followed by Copper plate, Nickel plate and Tin plate.

Anyone know of the reason for the Silver plating over Tin plating?
Lou Hirbour
Management- Supplier - Anaheim, California
---
(2007)
A. It would make sense if it said copper-nickel-tin OR silver.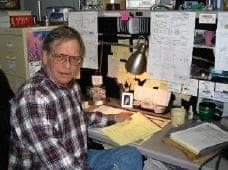 Jeffrey Holmes, CEF
Spartanburg,
South Carolina
---
(2007)
A. Silver and tin are two of the most "walking" metals we work with. The two metals will migrate into each other and you will have a new alloy.

Robert H Probert
Robert H Probert Technical Services
Garner, North Carolina
---
---
August 1, 2014
-- this entry appended to this thread by editor in lieu of spawning a duplicative thread
Q. Hello sir,

I would like to know about the difference between silver plating on copper and silver plating on tinned copper, i.e., tin flashing 2 to 3µm on copper.

I want to use this on a moving contact which should have silver plating on contact surface and tin plating on fixing surface.
AJAY DURAIRAJ
- Chennai, India
---
---
Can you plate silver over tin plating
June 15, 2015
-- this entry appended to this thread by editor in lieu of spawning a duplicative thread
Q. My name is Fred and we need silver plated electrical connector that are silver plated. the lead time for the connectors is long. We have a lot of tin plated connectors and I wondered if it is possible to plate the tin connectors with silver and save time and use up our existing stock.
thank you for your help
Fred Dueball
fabricator - Morgan hill, California, USA
---
June 27, 2015
A. Hello Fred,
You can plate silver over tin, but it would not be advisable. Tin is not known as a good diffusion barrier, so the base metal and tin will migrate into the silver plated layer. You will end up with a silver plated alloy. As you probably know, silver is the best conductor at room temperature. With migration taking place you end up sacrificing the good characteristics of a silver coating. Contact resistance of the connector will be compromised. You didn't mention the base metal of the connector, but you could set aside a group of parts, strip the tin, run through a good cleaning cycle, activate, Ni plate, then silver plate. This plating cycle would of course have to be compatible with your customer's requirements. Good Luck.
Mark Baker
Process Engineering - Phoenix, Arizona USA
---
---
March 10, 2017
Q. Dear sir,

We want to plate tin over silver anklets, and again pure silver plating on those tin coated silver anklets. We hope this process could give better shining and white surface. Is it possible sir? Kindly clarify.

With regards,
senthil kumar, s
Electroplating of silver on Silver anklets - Salem,Tamil nadu,India
---
March 10, 2017
A. Sure, you can plate tin onto silver and silver onto tin, but why? Just use a bright silver plating bath and plate directly over the existing silver item. That way the silver content of your anklet will remain as high as the original.
Neil Bell
Red Sky Plating
Albuquerque, New Mexico


This public forum has 60,000 threads. If you have a question in mind which seems off topic to this thread, you might prefer to Search the Site