Where the world gathers for
plating, anodizing, & finishing Q&As since 1989
-----
Help, paint adhesion problem on HDPE
Q. Have HDPE water tanks that I want to convert to fuel storage. Need to paint them to reduce algae growth and gelling in the diesel side and improve stability in the gasoline side. I think the diesel side black and the gas side white? I don't know. Can't seem to find a paint that will stick.
William Hanvey
- Cocolalla Idaho
August 20, 2022
A. Over many years of applying coatings this is the most difficult substate; only found one company & technology that worked: primer made from epoxy resin loaded with polypropylene beads.
When coating was applied and heated the beads would slightly melt and then stick to the substrate PP or PE. Only one company made this product No longer remember the name as I'm now retired. My former employer was their only customer.
Ron Zeeman
Coating application technologist - Brampton Ontario Canada
June 29, 2023
---
---
↓ Closely related postings, oldest first ↓
---
---
Q. I am blow molding a HDPE product. I am trying to get paint to stick to the hdpe. I realize that pe is not the best plastic for painting. However, I'm locked in to this material. I am flame treating the material and it works pretty well. However, I want better paint adhesion. SO my question is, How can I increase the surface tension to assure a better paint adhesion? Any ideas would be greatly appreciated.
Joe Nix
Manufacturing - Tulsa, Oklahoma
2004
? Is there a reason why you cannot use HDPE that is pre-colored with a suitable concentrate?
Toby Padfield
Automotive module supplier - Michigan
2004
A. Hello Joe,
Corona discharge in a vacuum chamber will work. Very high start-up costs though. Plasma removes a few angstroms from the surface giving the paint something to "bite" on.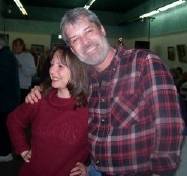 Trent Kaufman
electroplater - Galva, Illinois
2004
A. Hi Joe
What Toby said is very sensible ... but then you, like myriads of others, never give full info.

One idea is to use, if available, a 'waxed' paint product. We used to mark Pe containers with wax crayons (showing liquid/gallonage levels) and then HEAT those markings ... and as Pe is a long chain wax olefin, ah, those markings would become indelibly fused in place.

Anyhow, food for thought....and yes, PE like PP, unless specially treated (expensive !) won't allow for a good painted surface as you have found out!

If, if, if your final product was, say, for the sake of argument, a round section, then use a good paint with a high shrinking factor (eg. 2 component urethane) and lo and behold, it would 'lock' itself in place.

Food for thought, anyhow.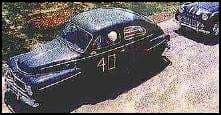 Freeman Newton
[deceased]
R.I.P. old friend (It is our sad duty to
advise that Freeman passed away 4/21/12)
2004
A. Hey, Joe,
Apply Primer and then PU paint. PU paint can be air dried ... or you can pass thru 50 °C. This is advisable for small production.
VENU GUDI
- Mumbai, India
December 9, 2011
A. D-I-Y HDPE Primer:
Outside or with protective mask, melt semi-transparent glue sticks in lacquer thinner over electric burner, stirring continually. If too thick, add more lacquer thinner. Will congeal as it cools, so you must warm it before application.
Kandis Mueller
- Payson, Arizona
August 13, 2020
---