Live! From beautiful Pine Beach New Jersey: Welcome to the world's most popular metal finishing website
topic 33291
Chrome burning to a grayish white
A discussion started in 2004 but continuing through 2018
2004
Q. Chrome is plating fine on smaller objects and burning larger ones periodically. Yesterday we plated a grill just fine, today a bumper is all white. Checked fuses in rectifier and have chrome samples at chemists from Anaheim to San Francisco. Anyone with similar experience or any info to shine a light on this situation would be greatly appreciated. Troubleshooting is costing us a fortune let alone the down time.
Thanks millions,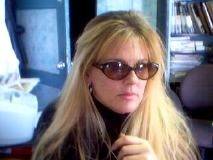 Sharri Neel
chrome plating shop - Yuba City, California, USA
---
2004
A. Sporadic white all over is probably due to current interruption during chrome. make sure you have good, clean tight contacts. Another possibility is passive nickel if the parts wait too long or dries between nickel and chrome, although this would usually be streaky, not uniform white.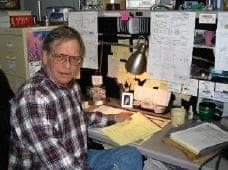 Jeffrey Holmes, CEF
Spartanburg, South Carolina
---
2004
A. You have chrome burning problem, Try to lower the amps at chrome rectifier, check the chrome tank temperature& ripple for chrome rectifier. Make sure during plating time no breaking contact. Check concentration chromic acid and sulfate, and ratio within limit. Check the ph or activation before the chrome plate , check the parts out from nickel tank may be stain like chrome burning.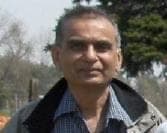 Popat Patel
Beacon Park Finishing LLC - Roseville, Michigan
---
2004
A. Sounds like one of 3 scenarios
1) a case for robbers to prevent burning, but watch out for shadowing.
2) better anode distribution, try moving anodes so current distribution is better.
3) possibility of anode area being to small for larger pieces causing cathodic burning. Check with solution supplier for anode/cathode ratio.
Steve Clark
plating and polishing - Belfast, Maine, U.S.A.
---
2005
A. We had a similar situation to this in our plating shop....after trying every possible thing known to man, on a fluke we found we had a short in our Ni bath and we were getting passive Ni so in return we got this white shadow coming out of Cr bath. Hope this helps out and good luck to you.
Brian Gaylets
lock mfgr. - Scranton, Pennsylvania, U.S.A.
---
---
Gold and Burn on same load in hex chrome plating bath
November 28, 2018
Q. Does anybody have any good suggestions for things to look for when having burning and gold issues in a decorative hex chrome bath?

In our shop, we plate zinc die cast door handles and housings. We are currently having issues with plating multiple different housings that we haven't had issues with before in the past so I'm looking for ideas on what might have changed. Our bath parameter are the same as they always have been.

We're running our chromic acid at 33-34 oz/gal and our sulfate is at .13. Bath temp is at 108 degrees F. I can't find anything electrical wrong in the tank either.

Mitch Whitney
Process Engineer - NEW HAMPTON. IOWA United States


If you have a question in mind which seems off topic, please Search the Site