Education, Aloha, & Fun
A roundtable with 60,000 topics and a seat for you
topic 33203
How to make a paint stripper not harmful to plastic parts
A discussion started in 2002 but continuing through 2020
2002
Q. I have used a heat resistant paint on a range beneath the burner, just enough to cover a corroded area. I got some of the paint on some plastic and want to know how I can remove it. I imagine it is durable! All it says on the spray can is that it was manufactured for ACE Hardware. It does not list any ingredients and only says that it may contain toluene, xylene and acetone. I have tried about 5 different cleaners on it. One likes to eat the plastic surface it is on. The others did no good. I have not tried lacquer thinner [affil. link to info/product on Amazon] or ammonia, just a few tar and paint removers. Do you have any idea what I can use to remove this paint? Withstands heat to 1000 °F.
Dennis Singstock
- Orfordville, Wisconsin
---
A. As a general rule, try a solvent that was in the product originally before it evaporated away, leaving the product hard. I can't guarantee that Acetone [affil. link to info/product on Amazon] will remove it, but it's inexpensive, widely available, low enough in hazard that people remove their nail polish with it, and -- as you noted -- in the original paint. Good luck.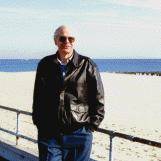 Ted Mooney, P.E.
finishing.com - Pine Beach, New Jersey
Striving to live Aloha
---
---
Strip off paint on ABS
2002
Q. Dear sir,
I want to strip off paint from automotive ABS part (like rear mirror) for plating on ABS.Would you recommend how to strip off paint with out or little bit attack on plastic.
Best regard,
Prasarn Hutpattanasilp
- Samutsakorn, Center, Thailand
---
2002
A. Dear sir,
We should know the kind of paint -- but generally paint removers are two kinds.
1-based on organic solvent [methylene chloride, xylene, etc.]
2-based on caustic strong alkaline to destroy the paint film [NaOH-S.phosphate....etc]
So until you telling me the kind of paint you use the second type of removers is more safe.
Thanks,
RAAFAT ALBENDARY
N.P.E - CAIRO, Egypt
---
2002
Q. Dear RAAFAT,
I don't know the type of paint but it is used in automotive industry. The solvent base strip off paint may be too aggressive to strip off paint on ABS parts.
Best regards,
Prasarn Hutpattanasilp
[returning]
LorYongSeng Co.,ltd. - Samutsakorn, Center, Thailand
---
2002
A. Prasarn,
What Raafat said is l00% true ... in fact I didn't even know that there were two types of paint remover. Thanks for the education, Raafat!
He didn't recommend the first one BECAUSE the standard cement for ABS happens to be related to methylene chloride, i.e., MEK / methyl ethyl ketone. Don't even consider using it! It will dissolve the ABS very nicely, thank you!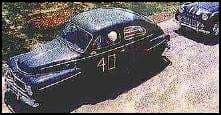 Freeman Newton [dec.]
White Rock, British Columbia, Canada

(It is our sad duty to advise that Freeman passed away
April 21, 2012. R.I.P. old friend).
---
A. Dear sir,
It is clear that you don't know the type of paint [polymer] so I will ask an expert [friend]. Till that you can use the alkaline remover [pH>12]. I'm sure paint film will be destroyed but take care this will make slightly etched ABS so make one sample first to adjust the time.
Good luck,
RAAFAT ALBENDARY
plastics electroplating - Cairo, Egypt
---
---
2004
Q. Our paint remover with traditional formulation, utilizing MC/crecylic acid/HF is actually performed well, but when using on plastic parts, like ABS, that remover had made the plastics surfaces not even. Any friends can suggest whether I have to change the formulation using alcohol or other, that's not harmful to most of plating plastics when we're going to peel off the coating?
Really appreciate your suggestion or advice in this problem.
Thanks a lot.
Daniel Herman S Suhendra
metal researcher/hobbyist - Jakarta, Dki, Indonesia
---
March 27, 2008
A. Hiya, modeling dudes.

dot 4 brake fluid works very well without any apparent damage to the plastic.
it is advisable to take a sample of same or similar plastic & throw into the fluid for a timed period to avoid possibility of damage to plastic parts of models in the event it proves damaging.
"always wear rubber Rubber Gloves [affil. link to info/product on Amazon] & eye protection".
"always dispose of in a responsible manner".
"always read instructions on container".
I have personally tried it on plastics painted with acrylics & enamels & results are good after 2 hours, very good after 4 hours & excellent after 12 hours but, this will depend on the amount of layers, the paint used & the plastic that the paint is applied to.
This was achieved by "immersion" in a sealed glass container(coffee jar)& regular checks on progress. for larger items it is for yourself to find a container that meets your needs. paint will bubble after time. when satisfied it has had long enough, wash under cool/cold running water & gently rub with an old toothbrush. this will remove most of the paint(if not all). dry thoroughly with kitchen paper towels(or equivalent). if the plastic feels greasy or sticky, wash under "warm" (not hot) water with washing up liquid(dish soap) & dry completely before trying a thin layer of new paint. if spraying or dry brushing, it is advisable to wash under "warm water"(after the dish soap stage)to remove possible soap residue as soap or brake fluid will react with the new paint finish.
I have not tried this process on clear plastics(cockpit
canopies)yet & it is advisable to test a piece of "sprue/grid/frame"the parts come on first if possible.

brake fluid is cheap & easily available. does a very satisfactory job(see above for directions). if instructions are followed as above there should be very few problems.

is very volatile & safety should be paramount. disposal(safely)should be done with care.

all advice given should be "followed to the letter" & tests done first on equivalent materials to prevent possible damage to components.

all operations are therefore undertaken at your own risk.
good luck with your "experiments" & remember.......... safety first!
Clints Figs
- Leicester, Leicestershire, England, UK
---
May 23, 2008
A. Thank you so much for this advice about using a dot 4 brake fluid. guys, it really works!. if it was not for you, I wouldn't know about it. What happened was I painted my taillight and it did not work-out. I used the dot 4 brake fluid and problem was solved.
Marty M.
- West Palm Beach, Florida, USA
---
May 31, 2008
A. hiya.

Really pleased to know that the brake fluid worked on the tail light.

great to hear that the information has been beneficial to someone.

I've done further immersion tests & plastics have been left to soak for a week or so without any damage to the plastics & the paint sloughs off much more easily.

great for stripping poor paint finishes on ebay scores.
my thing is the games workshop warhammer/40,000 battle game miniatures. brake fluid seems to really struggle on the games workshops clear gloss lacquer("ard coat") though.

Good luck in all your projects.
Clints Figs
- Leicester, Leicestershire, United Kingdom
---
July 27, 2008
Q. I have purchased a Marine Paint stripper to do the job but I am not satisfied. Would the brake fluid be suitable for stripping the paint off aluminum? How do I clean the brake fluid residue off the aluminum properly for repainting?
Jacques Bernatchez
Maintenance Mechanic - Elliot Lake, Ontario, Canada
---
January 13, 2011
Q. I want to ask a question! What kind of homemade stripper can I make to dip cars in thats not gonna cost me a fortune to buy? These eco guys are wanting 2200 dollars a barrel for a chemical stripper that's safe on aluminum. They want 700 a barrel for a chemical that the car bodies go in that strips bondo, paint, grease and gum, It loosens it of coarse Then you have to hot steam it off. What can I use that's safe and does the same job? I am wanting a good aluminum stripper too? I've tried the lye and water mix which seems to do good on paint for metal. Is there any thing else? The thing is not safe for aluminum. I've spent close to 1000 dollars on chemicals that say they are incredible but just don't do a good job. I talked to a guy on the west cost that said he made his but couldn't get the mixture out of him. I wanna start up a dip service for my area thats fairly green to save on blasting costs,can you help me? Thanks Dave
David Marshall
sandblasting - Willis Virginia USA
---
May 20, 2012
Q. I have a 1976 Monte Carlo that has I believe ABS plastic panels that are fill-ins between the left and right rear quarter panels and the rear bumper -- mine deteriorated and I found replacements from a parts car. I would like to know what the best way to remove the cracked and peeling paint without damaging the plastic. As you can see, I don't want to ruin the parts because they don't manufacture after- market replacements

Richard Hesse
- Council Bluffs, Iowa, USA
---
---
December 26, 2017
Q. How do I remove acrylic air dry paint from vinyl reborn doll kit?
Junwell Brantley
- Ada, Oklahoma USA
---
December 27, 2017
A. TRY ORANGE OIL BASED CLEANER (DIY OR PROPRIETARY); LAVENDER OIL CAN BE USED TOO. HOPE IT HELPS AND GOOD LUCK!
Goran Budija
- Zagreb, Croatia
---
September 29, 2020
Q. Hi,

I wish to change color of my switch plates.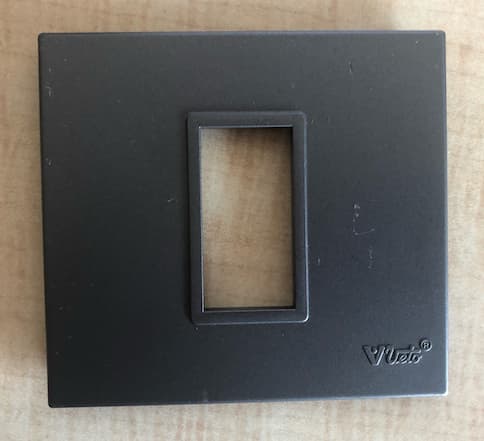 Plastic : ABS or Polycarbonate
Spray Painting

How Can I remove color of switch plates without damaging?
Hardik Shah
- Mumbai, Maharashtra