topic 33144
I want to know how to fix rust on edges of car parts
(2004)
I am buying a 1986 Chevrolet Camaro. But I am seconding this thought due to the amount of rust on the car. There is rust on the doors, and the hood. I would like to know how to fix the rust and prevent it from coming back in the future. I have looked at other sites and it say cut the whole of rust out, but this isn't a "whole" it's the bottom part of the door, and NO other sites said how to fix rust on EDGES of car parts which is my concern.
Jon Sells
Student - Hudsonville, Michigan
---
(2004)
There are two ways to fix rusty car bodies, 1) The cheap, easy way, and 2) The hard, expensive way.
The cheap, easy way is to get a big can of Bondo [linked by editor to product info at Amazon], fill up the rust holes, sand smooth, and repaint.
The hard, expensive way is to cut out all the rusy metal, weld in new metal and repaint. For a car like yours, look in "Hemmings Motor News" [link is to product info at Amazon], and you will find suppliers who have new fenders, door skins, and special patch panels which will fit your car.
If you choose option 1, sell the car real quick.
The better plan is to get rid of what you have and buy a non-rusty car. It will cost a lot less than it will to fix a rusty one, even if you get the rusty car for free.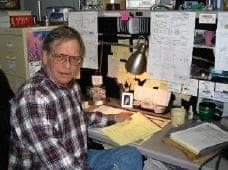 Jeffrey Holmes, CEF
Spartanburg,
South Carolina
---
First of two simultaneous responses -- (2004)
Well, the other sites are right. Remove ALL of the existing rust. If you put anything over the rust, all you will get is rusty anything. Plus, anything put over rust does not adhere to the base material well; it adheres to the rust which easily falls off.
Tom Gallant
- Long Beach, California, USA
---
Second of two simultaneous responses -- (2004)
Well Jon, you have quite a can of worms here, but the answer comes down to a balance between 2 things:
1-How much do you want to spend?
2-How fast do you want to spend it...err, how long do you want it to last?
Sorry, just trying to lighten the subject.
Truly though, the most permanent, longest lasting way to cure this issue is to buy new or unrusted replacement panels and have them painted if needed. Since the car is an '86, these shouldn't be too hard to source. In the long run, this will also be the cheapest if you intend to keep the car. Remember that rust on a car is like cancer; once you can see it, the damage you can't see is typically far greater. As you know, Michigan is in the area known as 'the Rust Belt', where harsh winters are particularly rough on cars.
When your other source said 'whole' they didn't mean to cut out the rust holes (pardon me if I misunderstood you here). They meant you must cut out the entire rusted area. So the edges you refer to would have to be cut off if they suffer from anything greater than surface rust. If you take this route, the cut-out areas must have new sheet metal welded back in place. There are pre-formed patch panels available to help with this.
Given the age of the car and where it has been driven, the rust you see probably indicates much greater amounts of rust is underneath. So greater areas would need to be cut out to completely remove any trace of rust. Any rust left behind untreated will simply grow later on.
Look at the rusted areas, if you see that the paint looks 'bubbled' or raised in any areas, this indicates total rust through. Here, the metal is gone, and the paint no longer has anywhere to stick to. You can test for how extensive your rust problem is by sanding or use a wire wheel on the spots you can see. Sometimes you can poke a screwdriver right through these areas! If you do not have anything more than surface rust, you are in luck. There are many abrasive methods for removing rust, such as wire wheels, sand-paper, sand-blasting or bead-blasting. These are the most effective, but usually require more work/cost. Unless you quickly and effectively prep the bare metal surfaces after removing the rust, the bare metal will just rust again, and any paint or primer you put on will not stick. Again, all traces of the old rust must be removed, or it will return later.
There are also chemical means of stopping rust, typically these chemicals 'convert' the rust into an inert material that will (supposedly) no longer keep rusting if properly treated, coated, or painted. Many of these contain very dangerous chemicals. Their effectiveness is limited by some of the same reasons abrasive methods are. If you cannot get the chemical into EVERY nook and cranny, the rust you missed will just breed again. Door edges on cars are particularly difficult due to the folded metal seam that makes up the edge.
So, more simply put, if you spend the money or time yourself to properly fix the rust you have, you will likely spend more than what it would take to just replace the panels altogether.
Ray Coogan
- Lake Havasu City, Arizona
---
+++++ -- appended to this existing thread by editor
I have rust spots on my car and some have started to bulge out almost and seem to be rusting through, this is my first car project and I don't really know what I'm doing all that well, I was wondering how to fix big rust spots that are almost holes. Also I was wondering how to fix dents, pretty large ones about 1 foot in diameter and 3 inches deep, and help would be great, thanks.
Steve Hansen
student - Ladysmith, British Columbia, Canada
---
(2007)
Is there a body filler you can just put it on the car without mixing other things together...Thanks
David Chandler
wanna try to fix my own rust problems - Hicksville, New York
---
May 14, 2012
I have a lot of rust under my 1995 Chevy Camaro and the arms that keep the rear axle from twisting are barely connected to the body. How could I fix this?
donald myhre
- bennett, wisconsin us


This public forum has 60,000 threads. If you have a question in mind which seems off topic to this thread, you might prefer to Search the Site