Where the world gathers for
plating, anodizing, & finishing Q&As since 1989
Black Stains on Tin Coated Components and Poor Solderability
(
-----
)
2004
Hi I'm Sandesh ,
We are Manufacturing & supplying Heat Sinks for reputed electronic companies.
We are facing problems of Black spots on our tin coated components & are not getting soldered.
We have got thousands of rejected components because of Black Stains.
How to rework these pieces ?
Kindly some one help on this regard.
Sandesh Rao N S
manufacturers of heat sinks for electronics - Bangalore, Karnataka, India
---
2004
It sounds like excessive brightener. Get your supplier involved. In the meantime, use a dip in alkaline cleaner after tin plate. Another possibility is copper contamination of the tin bath, and a third possibility is filthy rinse water.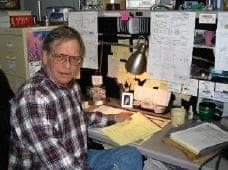 Jeffrey Holmes, CEF
Spartanburg, South Carolina
---
2004
Mr Sandesh. Tell us more abouth the materiel you plate tin on. If it is copper you must use a nickel layer first then tin because of the difussion between copper and tin.
Regards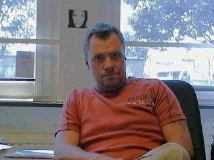 Anders Sundman
4th Generation Surface Engineering
Consultant - Arvika,
Sweden
---
First of two simultaneous responses -- 2004

Anders is correct. You must give more details of what you are plating and how. The Internet is a wonderful thing, but as far as I know it has not yet been able to achieve telepathy or mind reading. Tin will migrate into lots of different metals, including copper and iron. Anders has described the problem with copper, the problem with iron is that it forms a dark grey alloy that becomes more apparant when the tinplate is heated.

Trevor Crichton
R&D practical scientist
Chesham, Bucks, UK
---
Second of two simultaneous responses -- 2004

You can also use copper as a barrier coat.
Chris Snyder
plater - Charlotte, North Carolina