topic 33098
Questions on Bullet Reloading and Gun Repairs
(2004)
Q. Hello.
I want to what is the cheapest way to coat teflon on lead bullet, and what is the most simple way on hard chroming hard metal such as gun parts; also what is black chrome. And what reference books, or magazine that you could refer? I'm a guy who doesn't know anything about metal finishing or applying. Please help -- trying to learn to incorporate into a business. Please help.
Roberto Chua
bullet reloader/gun repair - Olongapo, Zambales, Philippines
---
Digital version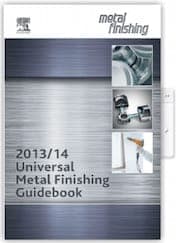 (No longer published, but Elsevier hasn't yet de-commissioned the online version of the Guidebook)
Download it before it disappears.
A. Hi Roberto. I applaud your enthusiasm and entrepreneurial spirit but -- as someone who spent 50 years concentrating on metal finishing and learned just a small portion of it -- I think you need to focus on learning one thing at a time, rather than teflon coating, plus hard chrome plating, plus black chrome plating, and bullet reloading, and gun repairs :-)
You also may want to hire people with experience in the product or service you are offering for sale.
The quickest intro to metal finishing would be to read the Metal Finishing Guidebook =>
... but please also see our list of "must-have" books for deeper treatment of specific finishes. To understand hard chrome & black chrome, please start with our FAQ, "Understanding Chrome Plating". If you search the site for 'teflon coating' you will find a number of discussions on that subject. And our readers will generally be happy to try to answer any specific questions you come up with. Good luck!
Regards,
Ted Mooney, P.E. RET
finishing.com
Pine Beach, New Jersey
---
(2004)
A. Something to consider...
Even in the gun-friendly USA, Teflon coated bullets are illegal. A ban was put into effect in late 80's to ban the sale and manufacture of so called cop-killer ammunition.
Teflon bullets manufactured principally by KTW in the US were a prime target of this legislation as it was suspected they could penetrate the lightweight police body armor in use at that time.
Check your local laws before proceeding further.
Regards,
Bob Claborne
- Garden Grove, California
---
July 3, 2008
It is not illegal to own a "teflon coated bullet" in most states. Check your local laws..

H.R- 3121
"contains no criminal penalties for dealer or private possession".

August 1986 saw passage of H.R- 3121 which, while symbolically offensive, greatly narrowed the definition of proscribed bullets (earlier bills threatened to outlaw up to 85% of big game ammunition), and contained no criminal penalties for dealer or private possession, transfer or use of such bullets. An exception was made for misuse in a violent federal crime.
Fred Nada
- Mt. Airy, Arizona USA
---
(2004)
Q. Hello sir , another question, I reload bullets in my country, I have been trying to learn how to coat teflon or nylon or other kind of cheap coat on lead cast bullet for the purpose of limiting lead build up on the barrel of the gun once it was fired, and also to make the bullet more accurate , what I want to know is what kind of paint or other material that can be easily coat or dip on lead cast bullet that won't burn off the lead bullet once it was fired from the gun so to limit the melting of the lead bullet as it passes through the barrel.
Please help ... a guy who don't know anything on applying coat on lead cast bullet; any suggestion or reference book that can help out solve the problem.
Thank you still waiting for the right solution.
Roberto Chua
[returning]
sbma shooting range philippines - Olongapo, Zambales, Philippines
---
---
(2005)
Q. Solvents for bullet shells. I was wondering if it is safe to use Sweet's 7.62 solvent (which is cleaner for removing propellent fouling in rifles) =>
to clean bullet shells? I have used it a few and it did clean them very well though it made them go a very light brass colour and left blue stains and the cloth that I used to dry them. Any help would be appreciated for I am only just starting out in the reloading area.
B.A.Medcraft
hobbyist - Tas, Australia
---
---
Cleaning and Polishing Brass Cartridge Cases for Reloading Ammunition
November 23, 2016
Q. This looks like the place to get a professional response to a premise posted on a Reloading Blog! I have been reloading my brass cartridge cases since 1978, and since I began, I have used walnut shell media to do the initial cleaning in vibratory or rotating drum tumblers. After cleaning the cases, I resize, trim, swage as required, then polish in corncob media with a teaspoon of Brasso [linked by editor to product info at Amazon] to get a bright, smooth finish. After 38 years, I am being told the ammonia will weaken the brass? Can anyone speak to the affect of ammonia on brass? Thanks in advance for your assistance!
Craig Collins
Craig Collins
hobbyist recreational shooting enthusiast - Thatcher, Arizona USA
(November 25)
---
November 26, 2016
A. Season cracking is a form of stress-corrosion cracking of brass cartridge cases originally reported from British forces in India. During the monsoon season, military activity was temporarily reduced, and ammunition was stored in stables until the dry weather returned. The problem was traced to the ammonia given off by the horse excrement (the cavalry has another word for it!)
Keep ammonia well away from your cartridge cases.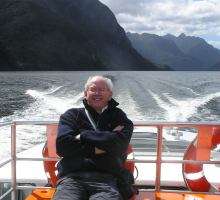 Geoff Smith
Hampshire,
England


This public forum has 60,000 threads. If you have a question in mind which seems off topic to this thread, you might prefer to Search the Site