topic 3344
Salt spray testing of zincplated and passivated MS parts
(1999)
sir,
My question is on whether in salt spray (5% neutral) testing of zinc-plated and iridescent yellow passivated mild steel components (cylindrical with thru-bore and bore area not plated) one should take the precaution of masking the unplated steel area in the bore to prevent bimetallic or electrochemical corrosion which will adversely affect the corrosion rate of zinc? can any one clarify on this point since it involves rejection or acceptance the production? ramajayam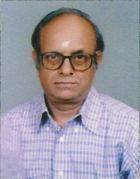 Subramanian Ramajayam
consultant
Bangalore, Karnataka, India
---
(1999)
While accelerated corrosion tests are not actually representative of in-service performance, the intention is that they not deliberately be unrepresentative. That's why so many different tests have been developed: 5%, 10%, CASS, Korrodcote, etc., etc.
Similarly, I would think that your testing should be as representative of real in-service conditions as possible including, to the extent possible, having the tubing oriented in the chamber the same way it is oriented in service. If the tubing is actually capped in service, why should it be open for testing? If the tubing is open to environmental exposure in service, why should it be capped during testing?
However, you probably cannot take an opinion posted here, after the fact, as the basis for rejection or acceptance. You may have to hire a local arbitrator, but maybe other readers wil have other ideas. Best of luck with it.
Ted Mooney, P.E.
finishing.com
Pine Beach, New Jersey
---
(1999)
Salt spray is a topic I DO know a bit about. I maintain and run salt spray testing. Our products are mostly zinc alloy plated tubings with chromate conversion coatings.
I will have to disagree with Ted somewhat on trying to test the sample as close to in-service position as possible. The normal position for samples according to ASTM ASTM B117 [link by ed. to spec at TechStreet] is about 10 degrees from vertical. The angle you position the sample does matter since more horizontal means more harsh of a test. A metal coupon resting flat horizontal will have salt water lingering on it while a coupon perfectly vertical will not. I always try to test all samples at ten degrees from vertical.
Salt spray testing is trying to assess the corrosion-resistance of the metal surface. We should position as to keep a consistent level of exposure. One should consider in-service position for corrosion, but that takes into consideration more elements. The corrosion resistance on a vertical tube on an exposed underbody part must be more than a horizontal piece in an unexposed, protected area of the car. I would recommend that if your in-service position would expose the part to more corrosion than average, then it should be reflected in higher standards, not harsher testing.
As far as the bore area is concerned, I think it would be proper to mask it. I am assuming that this area was never intended to be exposed to the environment. For example, we cap our brake hose assemblies and fuel rails for salt spray since the inner diameter should never be exposed to corrosive elements once in service, only fuel and brake fluid. There is no sense in testing corrosion-resistance of an area that won't be exposed in service.
Many times salt spray will reveal if there is a bimetallic/electrochemical/Galvanic (same difference) corrosion problem.
As for rejection/acceptance criteria, this should be established between you and your customer. Both sides must realize the differences between test results and real life performance and agree to a test standard. You can test in any position you want to how ever many hours you want as long as you and your customer realize the effect your decisions have on the testing and agree.
Tim Neveau
Rochester Hills, Michigan
---
(1999)
I yield to your much deeper knowledge on this topic, Tim, and thank you for sharing it with us.
Ted Mooney, P.E.
finishing.com
Pine Beach, New Jersey


This public forum has 60,000 threads. If you have a question in mind which seems off topic to this thread, you might prefer to Search the Site