Live! From beautiful Pine Beach New Jersey: Welcome to the world's most popular metal finishing website
topic 32991
The true value of impact testing on paint
2004
Impact test
We are currently looking at a number of different paint suppliers using a 2 part acryllic direct to metal and receive different information about impact test on Q panels we have had painted by their product. Is there any guidance from the Impact test standard that indicates how well the paint should perform after the curing phase. We are told that after 7 days paint is fully cured, an impact test is carried out and gives a reading. Should this reading be maintained, would we expect a 10% reduction after 3 months or more should it not be worse than say a 25% reduction. Is there any criteria to measure. Or is impact not a reasonable test to indicate paint performance? and we should rely on cross hatch pencil hardness etc
Any information on this item would be greatly appreciated
William Pugh
Ag Manufacturer - Yorkton, Saskatchewan, Canada
---
2004
Mr. Pugh,
You are in the drivers seat on this one, there are many test for paint and they all have ASTM standards. Pick the test(s) that will give you the quality and performance that you want your customer to have, then go with the supplier that can provide it. If non of the suppliers you are currently looking at can give you what you want(7 days to cure?), try a different standard or process. Just type "ASTM standards" on the net and they are there(for sale of course).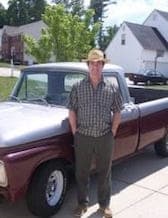 Sheldon Taylor
supply chain electronics
Wake Forest, North Carolina
---
2004
I have been testing paint for many years (over 25), and can assure you there is no single test that will tell you the quality of any paint. The impact test is mainly an indicator of adhesion to the substrate in conjunction with the flexibility of the coating. Acrylics are not the most flexible but this may not be an issue. As the other responder stated usually a series of tests need to be done with end use in mind. A coating that does well on Q-panels will not necessarily do well on your product. Differences in processing and pretreatment type will effect adhesion. If all possible use your own process to make test panels.
Ronald Zeeman
Coil coating - Brampton, ON, Canada


If you have a question in mind which seems off topic, please Search the Site