Where the world gathers for
plating, anodizing, & finishing Q&As since 1989
-----
Etching of ABS for Electroplating with chromic-sulphuric acid: disposal, alternatives, operational issues
finishing.com is made possible by ...


November 4, 2021
Q. Hello My name is Yogesh Agrawal. We do electroplating on ABS parts. I am having problems in etching with their ratio. I don't know exactly how much Chromic Acid and sulfuric acid to be used to make proper potion. Can you please tell me.
Yogesh Agrawal
- Mumbai /Maharashtra
----
Ed. note: While awaiting personalized responses, thread 55719 offers one reader's ratio.
---
December 9, 2021
A. Hi,

Chromic acid : 380 -400 g/l
H2SO4: 380 -400 g/l
Cr+3: 8 - 10 g/l
Temp: 65 - 70 °C
Time 10 - 12 min ,

If you have an abs/pc, it is better to etch it 15 min.
Arda Basaran
- ISTANBUL/Turkey
---
---
↓ Closely related postings, oldest first ↓
---
---
2005
Q. Please suggest an ABS etching solution discard procedure.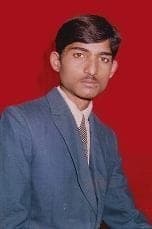 Bawale Sanjay D.
- Aurangabad, Maharashtra, India
---
2005
Q. In our ABS plating shop, etching solution contains high chromic acid so please suggest a discard procedure.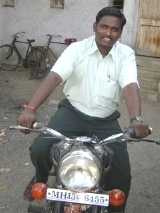 Vishwas Nangare
motorcycle accessories mfgr.
- Aurangabad, Maharashtra, India
---
"Plating Waste Treatment"
by Kenneth F. Cherry
from Abe Books
or

Affil. Link
Your purchases make finishing.com possible
A. Hi. Etching solution is indeed a very strong mixture of chromic and sulphuric acid. The chrome must be reduced from Cr+6 to Cr+3 by the addition of sodium metabisulfite or sulfur dioxide at a somewhat acidic pH. Too low a pH and you'll release too much sulfurous gasses; too high and the reaction will be slow or non-existent. You might try adjusting the pH up to about 3.5 to 5.0 and add the metabisulfite.
Chromic acid (Cr+6) has a very strong amber color whereas Cr+3 has a faint greenish color, so you may be able to use color as well as ORP (oxidation reduction potential) readings to know when all of the chromium has been reduced. After that, it's a matter of neutralization with an alkali like magnesium hydroxide or lime to a good pH for precipitation.
It should go without saying that this procedure should be done on a beaker sample under a lab fume hood several times until you are completely confident of the amounts of reagents to add, and whether excessive fumes are given off, before you consider treating a production size batch. Here in the USA only chemically knowledgeable people who have received hands-on haz-mat training would attempt neutralization of etching waste. I'm not sure what the regulations are in Maharashtra. Good luck.
Regards,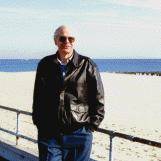 Ted Mooney
, P.E.
Striving to live Aloha
finishing.com - Pine Beach, New Jersey
---
---
2004
Q. I run a plating plant on ABS plastics (Cu, Ni, Cr). The current etching process we are using is that of Chrome and H2SO4 at 65-70 °C followed by electroless Ni. However, there are a lot of drag-out losses in etching and hence much waste water to be treated.
Is there any other type of etching, maybe an organic etching like acetone, which can be used? If there is, what are the concentrations and specs for it.
Also my electroless Nickel tank sometimes gets unstable. I use a ratio of 3:2:1 of nickel sulphate; sodium hypophosphite and citric acid, and set the pH using ammonia, with a Pd sensitization and HCl Accelerator before. Is there something wrong with the composition, if yes, please recommend.
Thanks,
Rahul Kakkar
Electroplating on plastics - New Delhi, Delhi, India
---
"Electroless Plating"
by Mallory & Hajdu
from Abe Books
or

Affil. Link
Your purchases make finishing.com possible
A. Some large shops use gaseous etching for ABS, Rahul, but it's a substantial capital investment.
Please consider getting a proprietary electroless nickel process from one of the suppliers who have invested countless R&D hours in the effort. Reliable plating on plastic from a home-brewed electroless nickel formulation is a challenge I wouldn't want to undertake, thanks :-)
These days direct metallization (with graphite or organo-metallic proprietaries) is also gaining popularity over electroless processes for metallizing plastic. Good luck.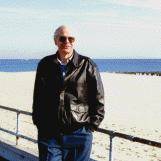 Ted Mooney
, P.E.
Striving to live Aloha
finishing.com - Pine Beach, New Jersey
---
---
September 27, 2018
Q. Hello,

We have issue with our etching bath, because there is no foam.
We use wetting agent, but we still can't get foam.
The etching bath is 5 years old.
Is it possible, that etched butadiene covers the surface of the bath?
And if that's true, how can we clean it?
Andrew Wilcox
Technologist - Berlin, Germany
---
---
September 4, 2019
Q. Hi to all

We are trying to implement a POP process however we are having stains and peeling , the plastic that we use is ABS and our Etch is Chromic Base 450 gr/lt at 70 °C 15 mins; then accelerator, activator etc..

At the beginning we believe the plastic was contaminated but even when we solve the peeling problem with sand blast ; the stains problems continue and we can see where the stain will appear after the etch process.

When we take the part out of the etch the part gets dry due to temp because we hold it in the air to prevent that excess of etch solution goes to rinse ... Is this correct?

Do you have any idea about the problem that is causing this defects ?
Sergio Samaniego
Mexicali, Baja California, Mexico
---
September 6, 2019
A. Sergio

I would recommend dragout immediately after etch, then rinse. This will reduce the amount of etchant in rinse. Typically there is some kind of neutralization dip after the chromic etch, we use a dilute sodium metabisulfate solution. Parts getting dry during plating is problematic.
Edward P Gonzales
- Boulder, Colorado USA