Live! From beautiful Pine Beach New Jersey: Welcome to the world's most popular metal finishing website
topic 32871
Fiberglass electrolytic cell
2004
Q. I have a fiberglass business and was asked to build a Fiberglass electrolytic cell to anodize aluminum.The dimensions are 16 inch x 43 inch x 28 inch with a 39 inch dia. wheel made of fiberglass rotating inside the tank.The solution in the tank is water and 15% by weight of phosphoric acid at 192 F.My question is what would I use as a resin in building this tank? Also is there anything I have to spray over the tank to protect it from the acid?
Thanks
Danny Hicks
Eastern Marine - Gananoque, Ontario, Canada
---
2004
A. This is not a guarantee--even the resin manufacturer will probably not offer a guarantee. But vinylester resin is usually the choice for acids used in a plating or anodizing shop.
Ted Mooney, P.E.
finishing.com
Pine Beach, New Jersey
Striving to live "Aloha"
---
2004
A. Hi Danny,
What Ted says is correct ... most of your resins will be the strong boat type aliphatics which I wouldn't use at all.
The vinylester resins are very good for alkalies and acids. However, for a pure acid condition, I'd use Hooker's HETRON 197 ... which is a relatively high heat acid resistant Polyester ... and for non-stressed chimney linings was tested at 250 degrees F.
On the wheel, ah, we have a potential abrasion problem so I'd opt for an external corrosion barrier using around l/8" mat plus veil and nicely saturated.
You won't have to 'spray' anything onto the tank ... but here again, the proper modus operandi for a corrosion resistant interior is to use the above corrosion barrier concept. This will prevent or retard wicking.
Mind you, if I had my way, I'd make the wheel from PVDF which, like all thermoplastics, is highly abrasion resistant but this would cost your customer quite a bit more, I think.
Freeman Newton
White Rock, British Columbia, Canada
(It is our sad duty to
advise that Freeman passed away
April 21, 2012. R.I.P. old friend).
---
---
March 8, 2013
Q. I have a similar case of wanting to build electrolytic cells from fibre glass. I had a privilege of being the plant engineer for a company that polymer concrete cells. I found the plant set up and mold design a bit inhibiting interns of start up. Hence I have opted to make the cell out of fibre glass. Thanks for the info on the resin. However I want to use wood as a stiffener to achieve levels close to that of polymer concrete cell.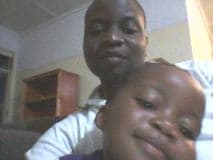 Ernest Shamano
mechanical engineer - Ndola, Copperbelt, Zambia


If you have a question in mind which seems off topic, please Search the Site