Live! From beautiful Pine Beach New Jersey: Welcome to the world's most popular metal finishing website
topic 32829
Lacquering aluminum- can it be done?
2004
I work for a small engineering firm and I am currently investigating different possibilities for providing a shiny finish on marine application aluminum extrusions and wondered if it is possible to lacquer (varnish) aluminum. I have read that Incralac works but before I muck it up, I would love some advice! I have considered anodizing and am trying to think of a more novel solution before I try tests.
Many thanks.
Helen Thorneycroft
- Southampton, Hampshire, UK
---
2004
Dear Helen
There are several possibilities:
1. mechanical polishing and then lacquer (this is not the best solution)
2. mechanical polishing and then anodising max. 5 micron (this is not a very corrosion resistance solution, if the parts are placed outside)
3. using an alloy for bright anodising, chemical polishing and then 20 micron (best solution for outside use)
Anne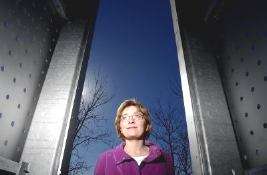 Anne Deacon Juhl
- San Diego, California, USA
---
2004
You can anodize(30 micron) and then lacquer it(without sealing). Incralac is good, but probably you can try to find something better.
Goran Budija
- Zagreb, Croatia
---
June 11, 2010
The best way of preparing aluminium for a marine environment is to anodise(6-7 microns) and then coat it
with an anodic electropaint. Do not seal the aluminium as it
will then not be conductive and anyway the lacquer becomes the sealer. This system is excellent, especially for filiform corrosion resistance.
Mike Wildboar
- Birmingham, United Kingdom


If you have a question in mind which seems off topic, please Search the Site