topic 32819
Hydrogen embrittlement in medium carbon heat treated and zinc plated steels
(2004)
Dear Sir,
I am a consulting metallurgist with post graduation in Materials Science and Metallurgy. My client is using medium carbon steel as clamps in contactors in the heat treated and zinc plated condition. He faces a typical case of Hydrogen embrittlement in that the clamps fail after assembly. Since this is very much typical of the embrittlement problem I have suggested him to do baking at 180 deg. C for 2 hrs after plating. Even this has not solved his problem. Can I have your valued suggestion on the process to be followed for relieving the stresses thereby annuling the problem.
Thanks and Regards,
B.VENKATESH.
VENKATESH BALASUNDARAM
- COIMBATORE, TAMILNADU, INDIA
---
(2004)
Start the bake within one hour of plating, bake for four hours.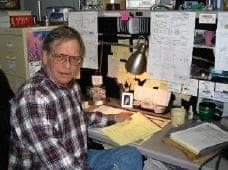 Jeffrey Holmes, CEF
Spartanburg, South Carolina
---
(2004)
I have heartburn about hydrogen embrittlement being blamed for any failure that can not be explained otherwise.
1. Prove that it is the plating causing the problem by running a fairly large number of plated samples compared to samples from the same manufacturing lot that are not plated.My thought is poor metal or poor clamp design or it is being overtorqued in the field.
2. Now, if you still really think that it is hydrogen embrittlement, plate sevaral clamps with a grit blasted surface followed by a few seconds activation in the acid etch, plate normally and bake immediately after the final rinse. There will be so close to zero embrittlement in these parts that you could not measure it with appropriate specialized lab equipment.
James Watts
- Navarre, Florida
---
First of two simultaneous responses -- (2004)
Does your customer really need to use high tensile steels?
I've found there is normally little need for de-embrittlement in steels below 900N/mm2 UTS. Also perhaps the items are being left in the pickling or plating baths for too long. Get them out as soon as possible and heat treat right away.
Regards
Martin Rich
- Plymouth, UK
---
Second of two simultaneous responses -- (2004)
James: I get heartburn about people discounting hydrogen embrittlement. The first instance of this I ever saw was in plating bellville washers with zinc. Pre-plating, you could bend them double without cracking. Post plate, a hammer blow would shatter them like soda crackers. Baking solved the problem as it always does if done correctly.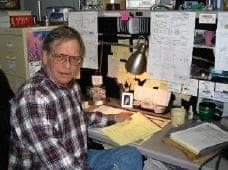 Jeffrey Holmes, CEF
Spartanburg,
South Carolina
---
(2004)
Jeffrey,
We did notch bar testing at nearly double the tensile strength of the hardened 4340 that we plated and never had a single failure because we followed the procedures.
Simple testing at one location proved that the biggest problem was too long a time in the acid tank. This included cadmium, EN, hard chrome and nickel.
One place had a punch anvil that kept breaking and embrittlement was a convenient scape goat. I had them redisign the part with generous radius in 2 places and they never had another failure.
Common sence says that you can not plate all day and put the parts in the oven at the end of a shift and not have embrittlement.
Too darn many shops want to take the easy way out and then fuss about it being embrittlement. So till it is proven that it is embrittlement, I am not a believer. Also, they should not have an embrittlement problem if they used normal spec requirements and other plating references.
James Watts
- Navarre, Florida


This public forum has 60,000 threads. If you have a question in mind which seems off topic to this thread, you might prefer to Search the Site