Live! From beautiful Pine Beach New Jersey: Welcome to the world's most popular metal finishing website
topic 32733
High Slip Aluminum Modifier
2004
Hello All,
I am currently pursing a coating/treatment that can be applied to aluminum that will reduce friction as much as possible. The aluminum piece in question is used to guide gelatin capsules in a Pharma manufacturing process. Currently the capsules are sticking to everything, including vertical walls. The coating would require FDA approval, as it will be in contact with human consumables. Of course the friction reducer is of the highest concern, however durability is also an issue.
If nothing else, I may attempt to modify the surface area of the piece by knurling or similar effects to reduce the surface area in contact with the product. I am open to all ideas at this point.
Thank you!
James nuthem
Pharma - Windsor, Ontario, Canada
---
2004
Knurling would very likely really increase your sticking. An excellent baked on teflon would be my first guess.
Teflon is generic for several different formulations, each with a given set of properties.
Teflon -electroless nickel composite might very well work and would be massively more durable. Check the vendor listing. a lot of shops will do one part for a very minimal charge if there is a possibility of many to follow at a regular price.
James Watts
- Navarre, Florida
---
2004
Have you tried Teflon coating these? Another option would be anodizing. Even though anodizing is used on alot of cookware, I'm not sure theres any witten FDA approval. If you chose anodizing, I don't think it could be dyed (due to the metallics in most dyes)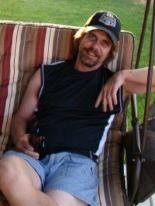 Marc Green
anodizer - Idaho
---
2004
It sounds like you have a static electricity problem rather than friction. Friction alone will not hold anything on a vertical surface. The electronics industry uses air ionizers at work stations to dissipate static charges. The ionized air conducts just enough for stray charges to bleed off. Ultraviolet sterilizing lamps *might* work, but I'd be afraid of the human exposure to that much UV. A third approach is keep the humidity high (>80%), but that's not practical when working with gelatin!
Tom Gallant
- Long Beach, California, USA


If you have a question in mind which seems off topic, please Search the Site