Live! From beautiful Pine Beach New Jersey: Welcome to the world's most popular metal finishing website
topic 32690
Epoxy powder coat questions
2004
1. What is your recommendation for the right temperature curve for epoxy powder paint of construction steel (HSS 4…x4…x3/8…).
2. Does paint temperature can effect on welding structural? (stress release, bending ect¶).
3. What is the best way for touch-up epoxy power coating?
Aharon Davidi
Intel - Ness-Ziona, Israel
---
2004
1.Some Epoxy paints(light colors) tend to be heat sensitive, but the proper procedure for determining the cure time and temp that is best suited for your condition is to run a heat recorder attached to an unpainted sample of each of the metal thicknesses that you will be painting through the oven at the manufacturers recommended setting. The readout of the recorder will tell you how much ramp time you need and how long the material needs to be in the oven to comply with the manufacterers spec. For example, take a piece of your 3/8" material, set the oven at 400 degrees, attach the recorder to the material, run it through the oven at a typical speed, and see what the results are. If the part comes up to the desired temperature quickly and is at temp for too long a time, adjust your running parameters(line speed, oven temp, etc.) to meet the manufacturers spec. The TDS for the paint tells you what the recommended temp and time should be. The TDS will say something like "15 minutes at 400 degrees". The 15 minutes means the METAL temperature needs to be 400 degrees for 15 minutes. If it takes 7 or 8 minutes to ramp up, that means the parts need to be in the oven for 22 minutes(7 minutes to ramp, 15 minutes to cure). If the recorder shows that the metal temperature was at 400 for 25 minutes, then you are overbaking and might have a quality issue with the color. I think Epoxies typically are 10 to 12 minutes at 350 degrees.
2. Don't know.
3. Powder suppliers have touch up colors in aerosol cans, all you have to do is contact your sales rep and tell him you need it.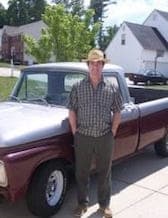 Sheldon Taylor
supply chain electronics
Wake Forest, North Carolina


If you have a question in mind which seems off topic, please Search the Site