60,000 Q&A topics -- Education, Aloha, & Fun
topic 32675
Electroless nickel pricing
2004
I am within 3 months of entering the electroless nickel portion of the metal finishing industry. I am having trouble finding any hints as to what the current average industrial price is, or any information about how to price the product. Most of my pieces being plated will be rather small, for instance the specs for one piece is as follows: (4.62"x.50"x1.75" w/2 1/2" holes--, electroless nickel .0003 to .0005, according to ASTM B733 [affil. link to spec at Techstreet] a & Mil-C-26074 [link is to free spec spec at Defense Logistics Agency, dla.mil]c class 2 grade b).
I would appreciate any help or hints as to how I would correctly price this piece.
Brandon Boyd
industrial plating - Sasakwa, OK, U.S.
---
First of two simultaneous responses -- 2004
Before you can price anything, you have to know exactly what your costs are. Add up every dollar it costs to operate your business. Divide that number by the number of man-hours which are expended in actually producing work which you sell. That will give you a cost per direct labor hour. Add a reasonable profit, and you get a dollar per hour number. Divide that number by the number of parts you can plate per hour and you get your sales price per part. A typical electroless nickel operation will need to generate something between $65 and $150 per man hour. A part such as you describe might be priced around $2 to $3. If your price is a lot higher than that, it would indicate you are not running a very efficient shop, or you have too much non-productive expense. A much lower price could indicate that you haven't included ALL of your costs.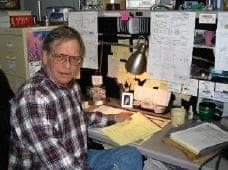 Jeffrey Holmes, CEF
Spartanburg, South Carolina
---
Second of two simultaneous responses -- 2004
Pricing very much depends on volume, base metal and kind of customer which you did not mention. If you are getting in the business and don't know how much to charge, your market will soon tell you (directly or indirectly).
Guillermo Marrufo
Monterrey, NL, Mexico
---
2004
Mr. Holmes
Are you sure about those numbers? Based on them, many would be willing to sell you whatever you need EN plated. At US$100/man-hour with ten people would get 100x10x8 or $8,000 per day, $2.5 million a year.
Guillermo Marrufo
Monterrey, NL, Mexico
---
2004
The least expensive shop I personally know of bases their charges on $65 per DL man-hr. the most expensive I personally know of gets $126. Electroless nickel is the most expensive process except for precious metal plating. the last cost analysis I did showed about $25 per man-hr just for EN chemicals. 2.5 million per year for a shop with 20,000 direct labor hours sounds entirely reasonable to me. remember that not all hours are direct labor. you have non-productive staff, plus hours spent by platers doing maintenance, chemical additions, bath purification, etc. The average plater probably does abt 1500 billable hrs/year, so you're looking at a shop with 13-14 platers for 2.5 mil doing only EN. Other types of plating, anodizing, etc are somewhat lower cost.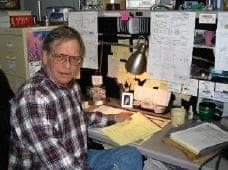 Jeffrey Holmes, CEF
Spartanburg, South Carolina
---
2004
Guillermo:
Further on this subject, let me see if I can show you how the numbers work. Let us say that we have 80 man-hours/day of productive work, which we sell at $100/man-hr, equalling $2,000,000 annual sales (5 days/week, 50 weeks/year). This will require about 13 platers, since some of their hours are lost to maintenance and other non-productive work, and to vacation and holidays.
Figure $10/hour plus the costs of payroll taxes and fringe benefits = $30,000 per worker = $360,000/year.
Also figure one supervisor, one office manager, one inspector, one maintainance person. They will earn a little more, so figure a total $45,000 ea, or $180,000
Utilities, figure $5000/month = $60,000/year.
Chemicals: EN will cost $25/man hr = $500,000/year.
Waste treatment and disposal = $100,000/year
Cost of capital = $100,000/year
Building rental = $50,000/year
Other expense items, repair parts, etc =$50,000/year
Total so far = 1,400,000 = $70/man-hr.
Then we've got to pay the owner for his time, we've got to pay the cost of rework/rejects, business licenses, taxes, vehicles, sales expenses, etc, etc.
That will bring us to perhaps $1,600,000 or $80/man-hr.
Add 25% for profit, and we're at $100/man-hr.
So Guillermo, what do you think it costs to run an electroless nickel plating shop?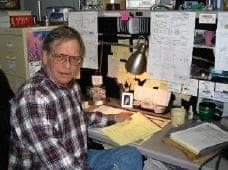 Jeffrey Holmes, CEF
Spartanburg, South Carolina
---
2004
I run a small one and I thought I was focusing on one of the highest paid segments of the EN plating (namely plastic injection molds and precise tooling), because of the low volume and high quality asociated with this kind of work. But the numbers you have just put together make me doubtfull about my select market. Our customers are always yelling at price and unfortunately our competitors pressing down on that too. I probably make $50 or 60/man-hr but only on very complex and difficult molds for auto lenses. Far from that on conventional tools and parts and they are always low in volume. Obviously, our capital cost, rental and waste treatment is low due to the low volume we handle. I guess it's just due to the high labor you pay in the US, but I would gladly change to high volume applications should I have such a mark up in Mexico.
Guillermo Marrufo
Monterrey, NL, Mexico
---
2004
Guillermo:
How much is $50-60 per hour translated in $US? More than $100?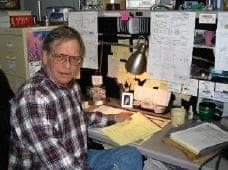 Jeffrey Holmes, CEF
Spartanburg, South Carolina
---
February 1, 2008
I am an estimator for a large company in California.
I often need pricing before a plater can give me pricing.
Is there a way I can calculate what the cost would be either per weight
or size for electroless nickel plating or zinc or Alodine?
Often we use plug pricing based on size, but cost is ever changing.
A cheat sheet would be best!
thanks!
Danny Blackman
estimator enclosures division - Fremont, California, USA