Live! From beautiful Pine Beach New Jersey: Welcome to the world's most popular metal finishing website
topic 32616
Can't passivate 15-5 and 17-4
2004
We are a small manufacturer of helicopter accessories and have struggled to achieve consistent passivation of 15-5 and 17-4, either by outside shops or ourselves. We are researching alternate processes with the goal of improving corrosion resistance. Electropolish looks like it may be a very corrosion resistant option, but we need a matte or dull finish. Any opinions would be appreciated.
Jason Lemmon
Manufacturer - Aerospace - Vancouver, Washington, USA
---
First of two simultaneous responses -- 2004
Why can't they be Passivated?
You can always try beadblasting and Electropolishing for a bright matte surface.
Bill Grayson
- San Jose, California
---
Second of two simultaneous responses -- 2004
How are you testing for proper passivation? 17-4 and 15-5 are not as corrosion resistant as, say, the 300 series alloys. You can try pickling in a nitric/HF mixture, after which air drying will produce a passive surface. Electropolishing will probably be your best bet, and a good electropolishing shop can use a process which produces a non-reflective surface, although that is not very often wanted, and they would probably have to set it up just for you.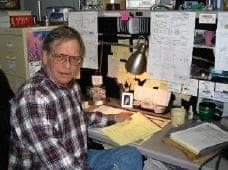 Jeffrey Holmes, CEF
Spartanburg, South Carolina


If you have a question in mind which seems off topic, please Search the Site