The world's most popular metal finishing site, and striving to be the internet's friendliest corner
topic 32538
What's a Butler Finish
A discussion started in 2004 but continuing through 2017
2004
Q. I JUST receiveD A PRINT THAT CALLS OUT FOR BUTLER FINISH ON STAINLESS STEEL ROLLED PART . IF ANY BODY COULD HELP THANKS
Dan Klayum
performance metal fabricator - Itasca, Illinois, USA
---
2004
A. A butler finish is a finish produced by fairly fine abrasive, resulting in many parallel lines. Also known as a satin finish or a brushed finish. Some people use butler to mean a finer abrasive than a satin finish, but there is no standard. It's in the eye of the beholder, so it would be good to have a sample to match.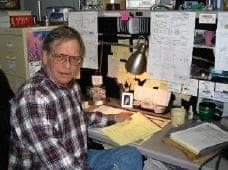 Jeffrey Holmes, CEF
Spartanburg, South Carolina
---
December 8, 2017
A. A butler finish is not just a satin finish. To get a true butler finish, you first polish and buff part to a bright finish, then wire brush with very fine stainless or brass wire wheel, turning about 600 to 900 RPM and keep the part wet with water. Some used to use light oil; this produces a satin-like finish but has a lot more depth and finer brush marks then a satin finish. this was also called a "hotel finish" when used on silver serving pieces having high use.
dan parker
retired - port orchard Washington usa