Live! From beautiful Pine Beach New Jersey: Welcome to the world's most popular metal finishing website
topic 32407
Pitting in bright nickel bath--from algae?
2004
Please help..
I have a ni\cr plating process here and am having some serious pitting problems coming out of my bright nickel bath. We traced the problem to our brightener through hull cell testing. Found that it is contaminated. With what, we don't know. After small and large additions in the cell the pits came back (never went away) more than ever and were uniform across the panel. I have heard of brightener going bad with the growth of algae. If this is the situation how do I remove what in already in my bath?
Plating it out? Use a dummy? Wetter seems to help, but it is calling for a lot, per hull cell tests, around 14.5 liters in my 960 gal bath.
I have already made up new brightener mixes and have tried dummying for 2 days. Plus I have done a carbon treatment, to no avail. Please help this poor Texan.
Mike Walker
- Gainesville, Texas
---
2004
Hey Mike,
Never had that happen before so my advice may not be very good, but I do plate a lot of nickel. Algae can be unicellular to visible in size. My nickel filters with a good carbon/filter-aid pack gets out stuff down to about 5 microns. Unfortunately some algae is smaller than that. If it was me I'd try a full scale batch hydrogen peroxide/carbon treatment in a separate tank, with all the solution being transferred by filter. Ask your brightener supplier for their specific procedure. The peroxide does a dandy fine job breaking down many of the organics in a bath. It might do a number on the algae. (Oh yeah, rotate your brightener stock. The stuff has got a shelf life.)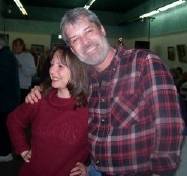 Trent Kaufman
electroplater
Galva, Illinois
---
First of four simultaneous responses -- 2004
MIKE !
You have a pitting problem in your nickel bath, I would like to do, make small quantity fresh nickel solution then run the panel then see any pitting.
Clean your hull cell and hull cell nickel anode then run the panel from your tank solution , see any pitting.
Some time hard to catch the pitting on the hull cell panel.
Do you have rinse after nickel strike ?if yes you have to clean the wall with small amount of nickel wetter mix with water then wash wall using water then refill tank with water and adjust pH between 4 and 5. if you have liner in rinse tank then easy to clean after that run the production. let me know still you have a same pitting problem or not.some time incoming water rusty from pipe create pitting problem. Do you have filter in rinse tank?
Check your nickel bath surface tension ,make sure between 40-45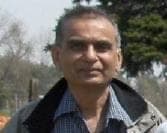 Popat Patel
Beacon Park Finishing LLC - Roseville, Michigan
---
Second of four simultaneous responses -- 2004
I am in the nickel plating business for many years and never heard of algae problems in these solutions. In EN solutions, gold plating solutions etc but not in electroplating nickel solutions. By the way, most nickel plating brighteners contain a small amount of chemical that kills algae.
Somehow I am not sure that you tracked down the problem in the right way. Addition of brighteners to a hull cell will always increases pitting as pitting is more significant on a bright panel.
How about filtering? Did you try to filter the solution before the hull cell test with a 1 micron filter? Take a good look at the filter paper after filtering 1 liter of solution on a 1 micron filter paper. Did you check for chromium contamination? A few ppm of hexavalent chromium can cause an overall pitting.
Sara Michaeli
chemical process supplier
Tel-Aviv, Israel
---
Third of four simultaneous responses -- 2004
Generally, the rule of thumb for nickel brightener is 12 to 18 mos from date of manufacture. I have not seen the pitting problem you describe happening from algae. If you have this problem the brightener would have organic material floating in it. The advise that was previously given is correct, but before I went through the treatment process I would try, in a hull cell, adding peroxide (33%) at a rate equiv. to 2 qts/100 gallons of bath solution, keep heated and agitated for thirty minutes before running after panel. Then add up to a full charge of wetter and check results. You also might be able to get away with a heavy carbon pack and additional wetter. This presumes that what you have is not a breakdown of organic brightener or a polymerization product of same. If this were the case, probably the batch treatment would be the correct direction.
Gene Packman
process supplier - Great Neck, New York
---
Fourth of four simultaneous responses -- 2004
Since you have identified the brightener to be the problem, raise the issue with your supplier. I am sure they will be more than happy to solve the problem as it is in their commercial interest.

Trevor Crichton
R&D practical scientist
Chesham, Bucks, UK
---
2004
Mike,
I used to run it to that occasionally when I ran bright nickel. If you think it's the brightener, take a gallon of the old solution, add 500 g of granular carbon and 50 ml or so of H2O2. Heat it up to 150 for a while and filter really well. Do a hull cell and see if it's dull all the way across. Then put new brighteners and wetters in and try another one. Make your supplier do a lot of this leg work if you don't have the time. A good practice I used to do was add .05% H2O2 just before dummying overnight each week and run a clean carbon pack all the time.
Jim Conner
Anoplex - Dallas, Texas USA
---
2004
I HAVE A 1000 GAL NICKEL TANK AND I HAVE SEEN THIS PROBLEM BEFORE.
PITTING IN THE NICKEL IS MOST OFTEN A PH PROBLEM AND NOT A CONTAMINANT. WE KEEP OUR BATH AT 4.3 AT ALL TIMES. KEEP IN MIND IF YOU USE THE PAPER TEST STRIPS THEY GO BAD FAST AND GIVE FALSE READINGS. AN ALGAE PROBLEM IS POSSIBLE IF YOU USE A NICKEL RECOVERY TANK AND PUMP IT BACK INTO THE NICKEL TANK WITHOUT A FILTER. THE PITS FROM THIS USUALLY LOOK GRAINY OR GIVE A SLIGHTLY SAND BLASTED FINISH. IF THE PITS ARE LARGE IT IS PROBABLY NOT ALGAE. IF YOUR TANK IS AIR AGITATED, CHECK THE PIPING TO MAKE SURE THAT THEY HAVE NOT RISEN IN THE TANK. AIR WETTER SPECIAL ALONG WITH CARBON FILTERS SHOULD TAKE CARE OF THE PROBLEM. IF NOT A SHEET METAL PANEL WORKS WELL FOR A DUMMY.
DON PRESTAGE
- ESCONDIDO, CALIFORNIA
---
July 15, 2010
I know what you talk about . just do filtration using 1 micron filter paper
Sherif Kamel
- Egypt


If you have a question in mind which seems off topic, please Search the Site