Live! From beautiful Pine Beach New Jersey: Welcome to the world's most popular metal finishing website
topic 32357
Barrel satin nickel bath?
2004
Hello.....
We have small parts as which wanted satin nickel.But these part's racking very hard and loss time and most important capacity per hour insufficient.So Is there possible satin barrel bath ?If it possible, could you give me formula and operational contindition parameters? If it not possible, at least, can I achieve a similar appearance near a formula?
Thanks.......
Emre Tuna
lock - Istanbul, Besiktas, Turkey
---
2004
Hello............. I had asked a question one month ago. But anybody answered yet. I read a lots of book but I couldn't find it's answer. I hope somebody can answer it.
Thanks..........
Emre Tuna
- Turkey, Istanbul
---
2004
"Satin" isn't very specific. To some this might be quite dull, and to others, just less than full bright. You might get what you want from a simple Watts formulation with no brighteners. A semi-bright bath as is used for the first layer in duplex nickel will produce, as it says, a semi bright finish. Any of the major suppliers of nickel plating processes should be able to help you, but you will need to show them just what you want to achieve.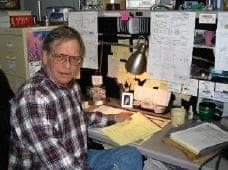 Jeffrey Holmes, CEF
Spartanburg, South Carolina


If you have a question in mind which seems off topic, please Search the Site