Live! From beautiful Pine Beach New Jersey: Welcome to the world's most popular metal finishing website
topic 32346
Finding a job in chroming and plating
2004
Hello,
I am a foundry student who is interested in a job working with chrome and plating when I get through with my degree in December. how is the best way to start? where should I look? what are the skills and qualifications I should learn?
Kelly Lynch
student - Chalreston, South Carolina
---
2004
Chrome plating is a specialized process, and you will have to learn the details on-the-job. As far as preparation, it is the same as for any job. Learn the basics of chemistry, math and physics, and be prepared to apply them in real life situations. As far as finding and keeping a job, you should master the skills of good, clear writing and verbal communication. No employer will expect you to know the technical details of plating, and that won't worry them, as they know you will learn those things from them on the job. What they won't be willing for you to learn on the job are good work habits, punctuality, and just plain common sense. Take those attributes to any job and you will suceed.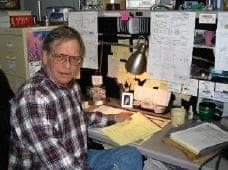 Jeffrey Holmes, CEF
Spartanburg, South Carolina
---
2004
Go to www.nasf.org and find out when and where the next meeting of the Carolina Sandhills branch or Palmetto branch will be held. Visitors are welcome and you will meet the most influential and well known people in the local plating industry. And I hope to see you at the Southern Metal Finishing conference next year.
Ted Mooney, P.E.
finishing.com
Pine Beach, New Jersey
Striving to live "Aloha"


If you have a question in mind which seems off topic, please Search the Site