Live! From beautiful Pine Beach New Jersey: Welcome to the world's most popular metal finishing website
topic 32316
Allowable Iron Content in Passivation Bath
2004
We have a nitric passivation process that needs some control and parameters. The concentration and temperature required by ASTM ASTM A380 [link is to the practice at TechStreet] and ASTM A967 [link by ed. to spec at TechStreet] are what we have set our standards to be. However there is a bit of confusion on the amount of allowable dissolved iron content in the passivation bath. I have read in the ASTM A 380 section A2.6 that the concentration of iron should not exceed 2 weight %. I have also read suggestions of limiting this to 250 ppm max iron.
In converting 2% weight to ppm I am getting 20000 ppm iron content! If this is to be true then that is about 2.75 lb of iron in a 15 gal 20% nitric solution (about 9 cubic inch piece of iron). This seems to be a lot. If I were take the 200 ppm as the standard it would be about .03 lb or 0.5 cubic inch of iron! I would like to trust the ASTM in this situation but I am having trouble with the conversions to make it make sense.
So the question. What is the ppm allowable concentration of iron for a maximum of 2 weight %? It seems to be obvious but it is not matching suggested practices.
Kevin Dodd
Medical Manufacturing - Austin, Texas
---
2004
1% (by wt) iron should not be a problem.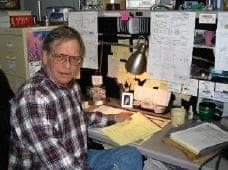 Jeffrey Holmes, CEF
Spartanburg, South Carolina


If you have a question in mind which seems off topic, please Search the Site