Where the world gathers for
plating, anodizing, & finishing Q&As since 1989
Pinholes / blowholes in aluminum casting components
-----
Current postings:
January 9, 2022
Q. My name is srikanth from Hyderabad India. We are manufacturing gravity die castings. In our castings we're getting pin holes and blows and facing more problems. All castings are rejected by third party. What should we do? Give your suggestion.
Srikanth Hyderabad
- Hyderabad Telangana
---
February 1, 2022
A. Hello Srikanth,

I'm not a casting professional by any means, but I've seen this appear as a defect in incoming castings destined for anodize, with end results as bad as one might expect!

With my admittedly limited knowledge of the actual casting process, my instinct is to think there may be an issue with degassing/purging the molten aluminum to drive out hydrogen, the presence of which is a potential source of porosity throughout a finished piece.

The last time I saw this problem, I was able to trace it back to the casting house, who confirmed they had switched to a different degassing unit since the previous, unaffected, lot had been cast. When they addressed the degassing failure, the problem went away and has not returned.

So, this is something for you to consider, while we wait for an actual expert on the subject to chime in! :)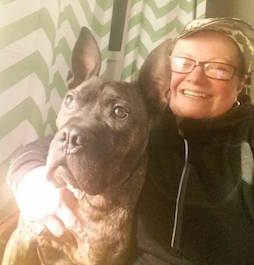 Rachel Mackintosh
Lab Rat and some other things - Greenfield, Vermont
---
February 2022




Hi. I'm no casting expert either, and my experience was with aluminum die castings not gravity castings, but I think the platers & anodizers out there may enjoy this story ...

It seems that an executive from a power tool company made an executive decision that an aluminum diecast part on the tool which had long been powder coated ought to be shiny copper-nickel-chrome plated for some anniversary premium model. But no upgrade to the quality of the diecastings was incorporated into the planning. The result was that the plating-on-aluminum shop which was awarded the plating contract had a defect/rejection rate of about 85-90% due to cold shuts and other casting defects which were not severe enough to cause powder coating problems.

So yours truly, a plating consultant at the time, ended up -- among other places -- at the conference table in the plating shop, examining large cardboard boxes full of plated diecastings full of pits and blisters, with the plating shop owner protesting that the parts were horribly unacceptable, but the buyer, perhaps desperate to ship on fear of being fired by the executive, excusing nearly every defect as "that's a 'B' surface, the blisters are okay" ... "You can hardly see those pits from a distance of a couple of feet" ... "No carpenter is going to care".

I think every plating shop owner in the world envied this one :-)

P.S.: Some improvements to the diecasting process were made, the most important one arguably being an employee stationed at the machine sorting the best parts into a box destined for chrome plating.

Luck & Regards,




Ted Mooney

, P.E. RET




Striving to live Aloha




finishing.com - Pine Beach, New Jersey




---
---
---
Closely related historical posts, oldest first ...
2004
Q. We are facing a problem of pinholes / blisters after painting on an aluminum component which is made by Gravity die casting. This component as such has blowholes and pinholes. To cover / hide these defects we are applying putty. This in turn causes blisters. Pinholes are observed after painting with or without putty application. What is the solution to overcome the problem of pinholes / blowholes / blisters? Also note that these defects are not observed on any other aluminum components.
Bhalajee Pakkiri
captive paint shop - Chennai, Tamilnadu, India
---
2004
A. Vacuum impregnation will solve the problem.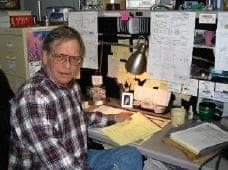 Jeffrey Holmes, CEF
Spartanburg, South Carolina
---
2004
A. 1 ) Are pinholes are visible in bare metal (I think not)?
2 ) What painting process you are doing and what kinda paint you are using (solid or metallic, if metallic then are you using clear lacquer also?
3 ) Is your component passing through a water drying oven before going to painting both? If yes then what temperature you are maintaining there.(100° C or more)?
Manish Dhyani
- New Delhi
---
"Effect Of Geometry On Quality Of Casting In Gravity Casting Process"
by Ramesha & Premakumara
from Abe Books
or

Affiliate Link
(your purchases make finishing.com possible)
January 11, 2011
Q. We also have a similar problem of blow holes and resulting leakage from the cast aluminium container we are making.The wall thickness of our container in only 5 mm, hence leakages are a serious problem.
Can soaking the job in lacquer and drying an option, or will only vacuum impregnation help.
Sharad
New Delhi
SHARAD KM
- Delhi, India
---
July 4, 2011
A. I have a solution,
by reading your problem I think that you will have to provide a vent in micro milimeter in upper half die and give the proper dimension of gate & riser of moulding system.
Sachin Patel
student - Baroda, Gujrat, India
---
May 8, 2012
A. Dear Sir,

Air vent is the first step, frequency of degassing the metal to be increased.

The die temperature to be raised.
mutharasu.t
- hosur, tamilnadu and India
---
---
July 5, 2013
Q. Spray gun (aluminium rough casting) inside came the blowhole (1 mm to 2 mm); then how will the blowhole be arrested?
K. Sasi Kumar
- Tamil Nadu, India
---
---
July 16, 2019
Q. How to arrest gate Sera blowholes
G arivu alagan
Diecasting - Bangalore Karnataka India
---
July 2019
A. Hi G Arivu. I've never heard of "Sera blowholes", and you submitted the same question 5 times so I don't think it's a typo ... and I can't think of what word it was supposed to be if a typo :-(
What comments or data can you offer in response to the many suggestions previously offered or are they irrelevant to your situation? Thanks.
Regards,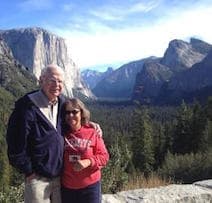 Ted Mooney
, P.E. RET
Striving to live Aloha
finishing.com - Pine Beach, New Jersey