Live! From beautiful Pine Beach New Jersey: Welcome to the world's most popular metal finishing website
topic 32305
Pinholes / blowholes in aluminum casting components
2004
Q. We are facing a problem of pinholes / blisters after painting on an aluminum component which is made by Gravity die casting. This component as such has blowholes and pinholes. To cover / hide these defects we are applying putty. This in turn causes blisters. Pinholes are observed after painting with or without putty application. What is the solution to overcome the problem of pinholes / blowholes / blisters? Also note that these defects are not observed on any other aluminum components.
Bhalajee Pakkiri
captive paint shop - Chennai, Tamilnadu, India
---
2004
A. Vacuum impregnation will solve the problem.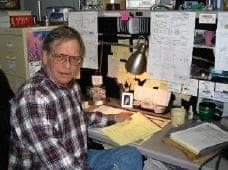 Jeffrey Holmes, CEF
Spartanburg, South Carolina
---
2004
A. 1 ) Are pinholes are visible in bare metal (I think not)?
2 ) What painting process you are doing and what kinda paint you are using (solid or metallic, if metallic then are you using clear lacquer also?
3 ) Is your component passing through a water drying oven before going to painting both? If yes then what temperature you are maintaining there.(100° C or more)?
Manish Dhyani
- New Delhi
---
January 11, 2011
Q. We also have a similar problem of blow holes and resulting leakage from the cast aluminium container we are making.The wall thickness of our container in only 5 mm, hence leakages are a serious problem.
Can soaking the job in lacquer and drying an option, or will only vacuum impregnation help.
Sharad
New Delhi
SHARAD KM
- Delhi, India
---
July 4, 2011
A. I have a solution,
by reading your problem I think that you will have to provide a vent in micro milimeter in upper half die and give the proper dimension of gate & riser of moulding system.
Sachin Patel
student - Baroda, Gujrat, India
---
May 8, 2012
A. Dear Sir,

Air vent is the first step, frequency of degassing the metal to be increased.

The die temperature to be raised.
mutharasu.t
- hosur, tamilnadu and india
---
---
July 5, 2013
Q. Spray gun (aluminium rough casting) inside came the blowhole (1 mm to 2 mm); then how will the blowhole be arrested?
K. Sasi Kumar
- Tamil Nadu, India


If you have a question in mind which seems off topic, please Search the Site