topic 32256
Chlorine attack of stainless steel in a public pool
(2004)
I have a general inquiry concerning stainless steel. From what I've been reading this is the best place to find the answer to my questions. A public pool was recently renovated. Stainless steel was called for on pool railings, bolts, screws,water fountains, fixtures, and doors, etc... They are all corroding! In the coatings industry we're quite well aware of the effect chlorine and temperature and corrosion. Was there a specific grade of stainless or process required for all of these materials to resist halogen attack? Where did it go wrong in the spec?
Everybody -thanks in advance
Barry Sullivan
paints - Ottawa, Ontario, Canada
---
(2004)
Subject covered in dozens of enquiries in the archives. What grade of stainless steel was specified? What surface finishing was specified?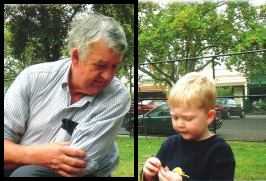 Bill Reynolds
consultant metallurgist
Ballarat, Victoria, Australia
We sadly relate the news that Bill passed away on Jan. 29, 2010.
---
(2004)
In harsh environments such as coastlines and swimming pools, 316 stainless steel is highly recommended, and proper passivation is a necessity.

Ray Kremer
Stellar Solutions, Inc.
McHenry, Illinois
---
(2004)
With reference to your query on use of ss316 for chlorine service it is not recommended because of pitting corrosion. The best suitable material for your service is Titanium Grade 1 or Grade 2 conforming to ASTM B265 for plates and ASTM B338 for tubes. This material is freely available in USA.
Thanks and best regards
.C.M.GANESHRAM
, ceo
elektrotech - Chennai, Tamilnadu, India
---
(2004)
Dear Mr C.M.GANESHRAM
Hello! I am a student of Design, studying to become a furniture designer. I am doing a systems level project, involving the use of stainless steel with water in public places, broadly speaking fountains and water bodies. Since it would involve interaction of the two materials , depending upon the characteristic properties of SS, I would be grateful if you would update me about the avilability of the grades of SS that you have mentioned in India. The grades which can withstand higher water content without losing its luster. Also a discussion about the use of SS in outdoor spaces in indian climatic conditions, would be favourable. Since it forms a part of design project, it forms a kind of an urgency. In anticipation of a favourable response,
Harita Bal
- Ahmedabad, Gujrat
---
(2004)
Hi Barry,
As Bill pointed out, your query was somewhat nebulous. But, if you have the time, go the archives and see # 19760.
As I.C.I. (UK) has done all types of tests even in the distant (l960 era) past, why not ask the Gurus? I was particulary interested in their statement that chlorine will not affect Polyethylene ... well, it does but won't if the wall is massive enough !
And as I.C.I. came out with Perspex, maybe some clever guy will come out with a nice clear, UV resistant paint using methyl methacrylate. And then your industry will blossom!
Back again in Ye Olden Days, Perspex had a definite edge over Plexiglass ... another good reason why you should ask the Home Office.
Freeman Newton
White Rock, British Columbia, Canada
(It is our sad duty to
advise that Freeman passed away
April 21, 2012. R.I.P. old friend).


This public forum has 60,000 threads. If you have a question in mind which seems off topic to this thread, you might prefer to Search the Site