Live! From beautiful Pine Beach New Jersey: Welcome to the world's most popular metal finishing website
topic 32236
Gold flash is invisible, is it there?
2004
We received pc boards that we specified as having a gold flash plating of exposed pads. Some of the boards have gold looking pads, others are bright silver. Upon calling the fabricator we were told that color cannot be used to judge thickness and that even if we can't see the gold it is there and it is 7 microns (?) thick min. Is this true? usually our gold flashed pads are bright gold not bright silver. Is there any way that we can easily check the thickness and/or the presence of gold on the pads?
Charles Delk
Comunications systems dssign and manufacturing - Carpinteria, California, USA
---
2004
Is there a decimal point, followed by a zero, missing from that 7 microns? That would be a quite substantial gold plating thickness I think.
Without an XRF or other expensive thickness tester, you can't test it. And if it is so thin that you can't see it, I don't think any porosity test could work. Personally, without looking, and just guessing, I don't think it's there.
Ted Mooney, P.E.
finishing.com
Pine Beach, New Jersey
Striving to live "Aloha"
---
2004
A "gold flash" seems to me to be not a good, concrete specification. You should specify a minimum thickness the plater should achieve on the pads. If you don't do that he will keep the time in the gold bath as short as possible, will not look if the deposition is uniform over the whole board and so on. If you don't have a concrete speification it makes no sense to argue with your supplier about thickness of a deposition.
Marcus Hahn
- Lucerne, Switzerland
---
2004
2 or 3 millionths of an inch will give a definite gold color. 7 Microns and no gold color? I don't think so.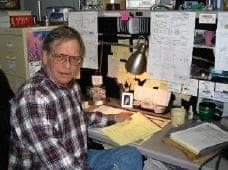 Jeffrey Holmes, CEF
Spartanburg, South Carolina


If you have a question in mind which seems off topic, please Search the Site