Live! From beautiful Pine Beach New Jersey: Welcome to the world's most popular metal finishing website
topic 32215
Nickel Plating over aluminum without copper
2004
I am in the process of getting my motorcycle's aluminum wheel hubs up to scratch since they have somewhat started to corrode. At first I was planning to polish them and then clear coat them with some sort of lacquer.
Then, I found a local plating company and will now nickel plate them instead (they have problems with chrome plating). Now this plater told me that their nickel plating process, that is electroless, does not require copper underneath the nickel. They basically give the item two coats of zincate (since it's aluminum) and a coat of nickel.
My questions are:
1. I have already plated the front hub and it has been done acceptably. The only problem is that it has what look like small pimples in an area of about 1.5 cm squared. They do not really bother me but would you think they are sign that the nickel will eventually start to fall off?
2. Is it true that there are some methods of nickel plating which do not require a base copper coat? I always thought copper strengthens the plating process. Perhaps that it why there are those slight pimples mentioned above?
Thank you very much for your replies.
Kurt Smith
Hobbyist - Liverpool, UK
---
2004
Zincate/electroless nickel is a perfectly good process. Copper would not improve this process. If you have blisters now, you will have attack of the Al under the blisters and peeling later.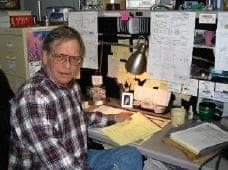 Jeffrey Holmes, CEF
Spartanburg, South Carolina


If you have a question in mind which seems off topic, please Search the Site