60,000 Q&A topics -- Education, Aloha, & Fun
topic 32204
Problems in powder coating of aluminum
A discussion started in 2004 but continuing through 2019
2004
Q. We do lots of aluminum work around salt water. Everything we do gets sandblasted and powder coated. We now are seeing corrosion forming under the powdercoat , blistering , and peeling .
We do use stainless steel hardware (screws , etc.)and we know that this is a bad mix but the only alternative is steel hardware which rust almost overnight. The blisters are not just around the screw areas though,it is all over.
Spots that are total covered will start to bubble leading me to believe this is a pre-finishing problem .I would appreciate any input on this .
Thanks,
Michael Calandro
ornamental fabricator - Alva, Florida, US
---
2004
A. We went through the same thing. Have now switched to electrostatic polyurethane top coat over primer and sandblast prep. We also had chalking problems after only a couple of years.
John Gambill
- St. Petersburg, Florida, USA
---
2004
A. Your problem is definitely pretreatment, at least the bubbling and lack of adhesion. Aluminum must be chemically treated prior to powder coating to get any kind of outdoor performance at all. Look to a good chemical company to provide you with a fluoride bearing treatment and a reactive non-chrome final rinse. Then get clean rinse water and you're all set. If you don't have all the equipment for that consider jobbing the powder coating out to someone who does. It'll be cheaper in the long run.
As for the stainless fasteners, you're probably OK once you take care of the other problems. Hope that helps.

Jeff Watson
- Pearland, Texas
---
2004
A. I do agree with a friend that advises you to treat chemically the aluminium surface prior coating with powder coating, as you might believe that the surface of aluminium are very difficult to stick without opening/doing the pre treatment. might be you can try with a solution mix of hydrofluoric acid/55%, with comparison 2-4 kg of HF into 20 kg of water. fyi, I had been trying to eliminate galvanized aluminium with 5 to 20/HF to water,but be careful, ok
Daniel Herman S Suhendra,drs
- Jakarta, Dki, Indonesia
---
---
August 2, 2010
-- this entry appended to this thread by editor in lieu of spawning a duplicative thread
Q. Sir I have a powder coating plant and I regularly paint mild steel sheets. Now a job is to color on aluminum, and that comes out with bad quality, like edge breaking; please give me some information to develop the quality.
Joseph Varghese
employee - India
---
---
December 20, 2012
Q. We are having a powder coating plant. Mostly we are doing for aluminium channels. While doing light colour, there is cloudy formation over the surface. Please give a solution to avoid this. We have checked water moisture is contaminated in powder, and we are having good branded gun and compressor with air dryer also.
BALA DEEPAK
powder coating plant - Tirupur, Tamilnadu, India
---
December 21, 2012
A. There's not enough information here to give any meaningful answer.
What is this formation? What does it look like? Is it raised above the coating, or a discolouration only? Is anything else affected? What pretreatment route?

Geoff Crowley
Crithwood Ltd.

Westfield, Scotland, UK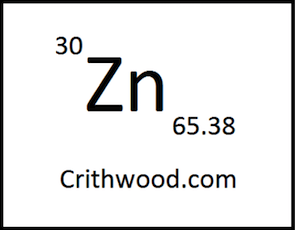 ---
---
February 8, 2018
Q. Sir we are starting aluminium die-casting auto parts and we face the problem of pin holes and orange peel too. we used Henley's chemical for pretreatment (7 stage process). After PT preheat it for drying up to 150 °C and spray powder. While spraying, job temperature is more than room temperature. My question is: is this the root cause for pin holes and orange peel.
Rajendra Gatkal
- Pune, Maharashtra, India.
---
---
May 2, 2019
Q. Hello, if I were to import aluminum machined components without any surface treatment at all (mill finish), will the journey over the ocean (approximately 3-4 weeks) for the parts to get to me pose a problem when I go to get them powder coated locally in the US?
James Chen
- Seattle, Oregon
---
---
September 17, 2020
Q. Dear Sir,

I recently procured a metal fabricator to manufacture an aluminium staircase, balustrades and railings. The railings and balustrades were finished with Dulux Flouroset Powdercoating, which comes with a 35 year anti-corrosion warranty.

After the work was done, it later emerged that, prior to the Powdercoating treatment, the aluminium substrate had been sitting in the yard of the manufacturing plant for nearly a month and was delivered to the Powdercoaters in an oxidised state.

The Dulux approved Powedercoater whip blasted the metal prior to pretreatment and removed all of the visible signs of oxidisation, but no guarantee can be given that they were able to remove all traces of oxidisation. The Dulux warranty will not apply to the extent that any future corrosion is due to oxidisation or other contamination of the metal prior to Powdercoating.

I am now in discussions with the manufacturer about what is fair compensation for the risk of premature corrosion of the metal during the life of the warranty period due to these pre-treatment defects. The powdercoater estimates the risk at 20% to 30%.

Is is possible to get an expert to provide a more reasoned estimate of the risk without doing invasive testing?

Christopher Kelly
- Hong Kong
---
September 2020
A. Hi Christopher. Any reader is encouraged to contribute any thoughts they wish, but sadly a free expert opinion is an oxymoron. I doubt that any court or arbitrator will give it the slightest credence. A legal 'expert opinion' is one that has been offered by a recognized expert -- who has survived witness stand challenges to their education, experience, reputation, and the applicability of their knowledge by the other side -- and who has studied in full detail all available facts.
| | |
| --- | --- |
| | As a younger man I was an expert in a half-dozen or so cases; yet after many decades in the industry and a few powder coating consulting assignments, if I were still young enough to be interested in expert witness assignments, I would not accept this one due to minimal applicable experience :-) |
I would suggest documenting all available facts, taking any offered discount from any of those three parties, hoping for the best ... and then going back to Dulux 10, 20 or 30 years from now, if and when a problem develops. The odds of any given company even being in business 35 years from now seem low to me.
Luck & Regards,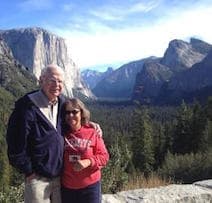 Ted Mooney, P.E. RET
finishing.com - Pine Beach, New Jersey
Aloha -- an idea worth spreading