topic 32204
Aluminum powder coating problems
(2004)
Q. We do lots of aluminum work around salt water. Everything we do gets sandblasted and powder coated. We now are seeing corrosion forming under the powdercoat , blistering , and peeling .
We do use stainless steel hardware (screws , etc.)and we know that this is a bad mix but the only alternative is steel hardware which rust almost overnight. The blisters are not just around the screw areas though,it is all over.
Spots that are total covered will start to bubble leading me to believe this is a pre-finishing problem .I would appreciate any input on this .
Thanks,
Michael Calandro
ornamental fabricator - Alva, Florida, US
---
(2004)
A. We went through the same thing. Have now switched to electrostatic polyurethane top coat over primer and sandblast prep. We also had chalking problems after only a couple of years.
John Gambill
- St. Petersburg, Florida, USA
---
(2004)
A. Your problem is definitely pretreatment, at least the bubbling and lack of adhesion. Aluminum must be chemically treated prior to powder coating to get any kind of outdoor performance at all. Look to a good chemical company to provide you with a fluoride bearing treatment and a reactive non-chrome final rinse. Then get clean rinse water and you're all set. If you don't have all the equipment for that consider jobbing the powder coating out to someone who does. It'll be cheaper in the long run.
As for the stainless fasteners, you're probably OK once you take care of the other problems. Hope that helps.
Jeff Watson
- Pearland, Texas
---
(2004)
A. I do agree with a friend that advises you to treat chemically the aluminium surface prior coating with powder coating, as you might believe that the surface of aluminium are very difficult to stick without opening/doing the pre treatment. might be you can try with a solution mix of hydrofluoric acid/55%, with comparison 2-4 kg of HF into 20 kg of water. fyi, I had been trying to eliminate galvanized aluminium with 5 to 20/HF to water,but be careful, ok
Daniel Herman S Suhendra,drs
- Jakarta, Dki, Indonesia
---
August 2, 2010 -- this entry appended to this thread by editor in lieu of spawning a duplicative thread
sir I have a powder coating plant and I regularly paint mild steel sheets. Now a job is to color on aluminum, and that comes out with bad quality, like edge breaking; pl give me some information to develop the quality.
Joseph Varghese
employee - India
---
---
December 20, 2012
Q. We are having a powder coating plant. Mostly we are doing for aluminium channels. While doing light colour, there is cloudy formation over the surface. Please give a solution to avoid this. We have checked water moisture is contaminated in powder, and we are having good branded gun and compressor with air dryer also.
BALA DEEPAK
powder coating plant - Tirupur, Tamilnadu, India
---
December 21, 2012
A. There's no enough information here to give any meaningful answer.
What is this formation? What does it look like? Is it raised above the coating, or a discolouration only? Is anything else affected? What pretreatment route?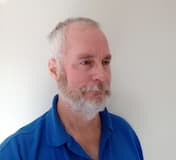 Geoff Crowley
galvanizing & powder coating shop
Glasgow, Scotland


This public forum has 60,000 threads. If you have a question in mind which seems off topic to this thread, you might prefer to Search the Site