Live! From beautiful Pine Beach New Jersey: Welcome to the world's most popular metal finishing website
topic 32172
Zn thickness measurement on wire
2004
Dear Experts,
I want to know about "destructive weight difference method" for Zn coating thickness determination on steel wire. What is the optimum weight of wire to be measured? What is the concentration of HCl, any additives to avoid mis-calculation due to loss of iron.
If you can suggest any other quick method for measuring thickness of Zn coating on 1.5mm dia wire, I would highly appreciate that.
Many Thanks.
With Best Regards,
Pankaj Gupta
- Baton Rouge, Louisiana, USA
---
2004
There are non destructive test instruments that can give you that information that are not terribly expensive. Calibration will require a lot of attention because your wire is so small, relative to a calibration panel. If the wire is plated and not galvanized, you can mask off an area of an inch or so, remove the masking and measure the bare wire and the plated wire with a good set of calipers.
Strength of the acid is less important than immersion time in many cases. Plating thickness is a factor. I would guess that 20 % HCl should work quite well. The amount of wire to be measured is totally dependent on the accuracy of your balance. It takes a lot of wire if the repeatability of the balance is ±1 gram versus one that is 0.0001 grams.
James Watts
- Navarre, Florida
---
2004
Micrometer.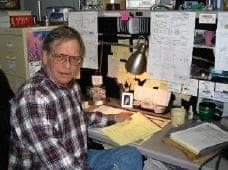 Jeffrey Holmes, CEF
Spartanburg, South Carolina
---
2004
For many years, my firm used a Kocour Electronic Thickness Tester with a "WT" accessory. A measured length of wire was immersed in a stainless steel beaker. The beaker became the cathode, and the wire became the anode. A proprietary electrolyte was placed into the stainless beaker and the wire was deplated. When the machine sensed a difference of conductivity, the test ended. Results were dependable as I recall, but this is a destructive test. Hope this helps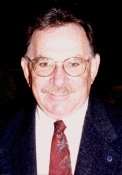 Ed Budman
- Pennsylvania
With deep sadness
we announce that
our friend Ed passed
away Nov. 24, 2018


If you have a question in mind which seems off topic, please Search the Site