Live! From beautiful Pine Beach New Jersey: Welcome to the world's most popular metal finishing website
topic 32149
Treatment of complex copper in waste water
A discussion started in 2004 but continuing through 2019
2004
Q. Does anyone know of a de-complexing agent for copper. I remember years ago there where such things, all be it very expensive. Basically we are trying to treat waste water after after various copper bearing processes. Due to the nature of the mix we have chelated or complexed copper present all be it at low levels less than 5 ppm. The plant is using ferric chloride to precipitate the large bulk of the copper.
The de-complexing agents were added prior to ferric and would precipitate copper. My guess is they formed an even stronger complex which was insoluble and so came out of solution.
Hope someone else can remember such things.
Kind regards,
Simon Peryer
- Norwich, Norfolk, UK
---
2004
A. Simon,
Depends on what it is complexed by. EDTA, forget it. With "mildly" complexed copper, we have had pretty good luck with low doses of sodium dimethyldithiocarbamate (DTC). I MEAN low doses. The stuff is not very friendly and has been the cause of a major fish kill when concentrated doses were released into a river in the US. We have also had pretty good luck with batch acidification to pH<2, aluminum sulfate addition, good mixing and final pH adjustment to about 9.5.
Good Luck and I feel your pain.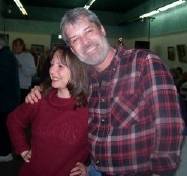 Trent Kaufman
electroplater
Galva, Illinois
---
2004
A. We have developed several types of precipitants that are specifically for complexed or chelated heavy metals. these are all DTC free, and work to treat water into the mid ppb range for discharge. These are about 2x the strength of DTC, will pass a TCLP test if needed, and are very stable across a broad range of pH's. They work at near neutral ranges quite effectively.
Tom Baker
wastewater treatment specialist
Warminster, Pennsylvania
---
2004
A. Simon,
You could use chelated ion exchange resin process to remove copper from your complex copper rinses. This works well if the complexing agent is not EDTA. EDTA is a complexing agent generally used in the circuit board industry (electroless copper plating, plating of copper in the non-conductive circuit board holes). Otherwise as a reader earlier has mentioned it, DTC could be used. At one time the use of DTC in wastewater was to be phased out because it was suspected to be carcinogenic.
Good luck,
Ali Ahmadi
- Campbell, California, USA
---
2004
A. Copper responds very well to ferrous sulfide. It is generated in situ by adding a little ferrous sulfate (about 1 - 2 pounds per 1000 gallons of wastewater) at pH 4 or thereabouts, raising the pH to 9 with sodium hydroxide, and dosing the waste with sodium sulfide. This should be used sparingly - about a pound per 1000 gallons of wastewater. It also never should be added to acid solutions, because H2S (highly toxic, to say nothing of smelly) will be released.
Some people don't want to use sodium sulfide because of safety issues, to some extent understandably, but I've always loved the way it works. It is also easy to get rid of an excess, if you add too much, unlike DTC or TMT or any of those other concoctions.

Dave Wichern
Consultant - The Bronx, New York
---
2004
A. You don't need any chemicals if you use the electrolytic catalytic precipitation, ECP. That method use the electric power to brake the water molecule in OH groups, the most powerful oxidiser in the water solutions. This OH will oxidise all metals in the solution without to add chemicals, without pH or temperature conditions, almost instantly, the electrical parameters and the rotations number of the water through the electrodes establish the final parameters of the process. The technology of ECP it is not new in fact, but the type of electrodes, amperage and voltage, flow rate through the electrode it is the new in the filed. You can find lots of application for this method already applied in US and other countries.
Damian Dinu
- Constanta, Romania
---
---
February 27, 2019
Q. I'm researching alternatives for treating electroless copper (Copper-EDTA complex) waste from plating facilities. One alternative was the use of Ion exchange to separate the copper from the EDTA using anionic resins. There's a body of research that says it's possible but there's also experts that advise against the use of ion exchange to try to de-complex the copper-EDTA complex. Any input is appreciated.
Haryana Thomas
Electroplating - Grand Rapids
---
March 1, 2019
A. Anion exchange resins will not "treat" copper-EDTA complexes; they remove them as copper-EDTA complexes. When the resin is regenerated the copper-EDTA complex is still in the waste solution and still must be treated.
Lyle Kirman
Consultant - Cleveland Heights


If you have a question in mind which seems off topic, please Search the Site