World's #1 finishing resource since 1989
No login needed: Chime right in
topic 32076
Brass Faucets and Leaching of Lead
Current question and answers:
December 20, 2020
-- this entry appended to this thread by editor in lieu of spawning a duplicative thread
Q. I have well water. It is Hard and high iron. I use a water softener with an iron removing salt. Bathroom faucets take a beating.

Before I install the next one I am thinking I should spray something inside the body of the faucet to slow the corrosion on the inside. The exterior can be kept clean and be dried, but once in place you aren't getting it the inside. Will anything help -- fogging oil? or perhaps a coat of spray paint or clear coat? Will anything help get a few more years before swap-outs?
Bill Calmore
- Elba New York
---
December 2020
A. Hi Bill. Oils can't last long with the water flowing past them, and most oils are poisonous. I don't think you'll get paint properly in there, or that it will adhere, and in may not really be safe anyway.
Many faucets are made of zinc and do corrode fairly quickly, but as you can surmise from this thread, there are solid brass fixtures and even solid stainless steel (although very expensive) -- either of which should probably greatly outlast zinc faucets. Good luck.
Luck & Regards,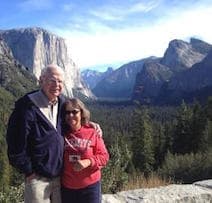 Ted Mooney, P.E. RET
Aloha -- an idea worth spreading
finishing.com - Pine Beach, New Jersey
---
December 22, 2020
A. Mr Mooney or anyone else wishing to comment ... with regard to poisonous oils and paints: was not going to spray inside the pipes, just inside the body (there is access, it would of course contact and cover the outside of the pipes and not affect what you drink and wash with. I don't really think there is water flowing on the outside of those pipes.
Bill Calmore
[returning]
- Elba New York
---
December 2020
A. Hi again. Sorry I got a bit confused what you were referring to. I didn't quite understand what the corrosivity of your softened well water has to do with the non-wetted areas, but I'd agree that I see no harm in spraying fogging oil or WD-40 on the inside of the faucet base if you think it gets damp in there. If there's room you could stuff a little desiccant package in there too before bolting it down I suppose. There should be either a rubber gasket/mat which the base sits on included in the package, or instructions to use plumber's putty, to help keep it dry in there.
Luck & Regards,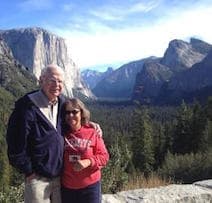 Ted Mooney, P.E. RET
Aloha -- an idea worth spreading
finishing.com - Pine Beach, New Jersey
---
December 22, 2020

I'm going to give it a try. As far as the inside being wet, not so much but around the base...and with capillary action...for sure. Anymore, there is not a rubber gasket, but a hard plastic one that I have applied putty to where it contacts the counter. the base raises it a bit to keep it from sitting in wet, but any water on the faucet trickles down to the meeting point is going to sit in that "crack", as well as any the splashes on the crack. The notorious spots are right up front beneath that handles and behind where the popup push pull is. I'm working to eliminate that area by going to the tap tap drain.
Bill Calmore
[returning]
- Elba New York
---
---
---
Previous closely related Q&A's starting in:
2001
Q. We want to decrease the Pb concentration of non-plated internal surface of bright chrome plated brass parts. Do you have any idea about such a process? Is there any plating process that covers the internal non-plated surface without giving any damage to the bright chrome plated surface?
Ozkan Bekiroglu
- Bozuyuk, Bilecik, TURKEY
---
2001
Where did the Pb come from? How was it deposited? Brass does not contain Pb.
Bill Hemp
tech svc. w/ chemical supplier - Grand Rapids, Michigan
---
2001
A. You could immersion Sn plate the brass part after plating is one way to limit the leachable Pb from the surface.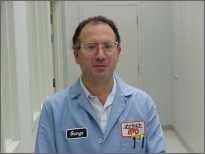 George Shahin
Atotech - Rock Hill, South Carolina
---
2001
A. Most brass alloys for the plumbing industry have some Pb in them - for machinability. There are proprietary acid blends available that will leach out the lead and leave a surface that will pass the NSF lead exposure test. My company has been actively involved in this aspect of plating for several years now. There are also ways of lead leaching that are post-plate, but we have found that a pre-plate application keeps from damaging the final finish.
Dan Brewer
plating process supplier - Gurnee, Illinois, USA
---
---
Drinking Water System Components - Health Effects

2004
Q. We manufacture high end faucets. Chrome, Gold, Black Nickel etc.... The faucets are actually made of Brass and we electroplate them in various tones and colors. I was asked if we can do what was called "Lead Leaching" Prior to electroplating. I was told that this particular type of brass has a small concentration of lead when it is casted.
I am considering using a Ferric Chloride solution or maybe even a Sulfuric Bifluoride Solution.
What kind of solution should I use?
How can I tell if it is effective?
Well thanks for any help or suggestion.
Richard Perez
faucet mfg. - Torrance, California, USA
---
2004
A. I have no idea what you mean by "lead leaching". Cast and wrought brass destined for machining,frequently contains lead. When machined this lead smears all over the surface. Lead forms insoluble salts with sulfates and chlorides. Leaded brass must be pickled in 50% Fluoboric Acid which does not form an insoluble salt with lead. Then apply any kinds of electroplating.

Robert H Probert
Robert H Probert Technical Services

Garner, North Carolina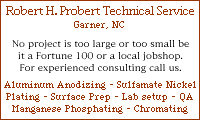 ---
2004
A. Free machining brass contains a small percentage of lead. When the brass is machined this can result in a thin layer of lead being smeared over the cut surface, often giving it a "light grey hue" appearance. Trying to plate onto this can be disastrous unless it is correctly processed. One of the best ways of removing the lead is to soak the brass in a solution of fluoboric acid (ca. 20%). This will then make the surface free of lead and plateable

Trevor Crichton
R&D practical scientist
Chesham, Bucks, UK
---
2004
A. I ran an automatic plating machine used for bright nickel-chrome plating of plumbing fixtures. I used sulfamic acid after cleaning. Lead sulfamate is soluble and much less dangerous than fluoboric acid. After the acid dip I installed a copper strike. The copper made a world of difference by eliminating what was referred to as "stardust", i.e tiny pits from the lead on the surface and from lead removed in the acid. Also the copper strike protected the bright nickel from constant lead contamination. The parts looked like good jewelry compared to before copper strike.
If you use fluoboric acid to remove the lead from the surface, there will be an increase in pitting. The sulfamic acid dip was a short one not designed to remove all the lead, but only to activate it for copper plating.

Don Baudrand
Consultant - Poulsbo, Washington
(Don is co-author of "Plating on Plastics"
[affil links to: Amazon ... AbeBooks ])
---

Hi Don. Thanks for the interesting and informative answer!
Regards,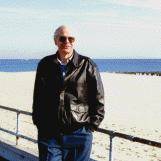 Ted Mooney, P.E.
Striving to live Aloha
finishing.com - Pine Beach, New Jersey
---
2004
A. Richard
If you're still having the problem, leach in acetic acid for 4 to 6 hours;
Use the acetic acid as supplied . It helps to provide a lead free surface.
Acetic acid rinses away freely. Leaves no lead on the surface.
Regards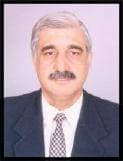 Asif Nurie [dec.]
- New Delhi, India
With deep regret we sadly advise that Asif passed away on Jan 24, 2016
---
September 19, 2010
Q. Dear All

I 'm searching the process to clean Cadmium, Lead and Zinc from brass Faucet with Chromium Plating. I found one that for removing lead and zinc which recommend two steps

First, use formic acid or Acrylic acid

Second, use acetic acid and surfactant with properties based on coconut quaternary ethoxylate alkylamine

I wonder if this process can remove cadmium or not, and how can I find surfactant?

Thanks for your comments.
Thaweesak
faucet assembly - Bangkok, Thailand
---
---
February 24, 2015
Q. Hi, I have a question and I am hoping you can help. I am planning to replace my kitchen sink faucet since it's become loose. I had read somewhere that it's better to have a stainless steel faucet than a chrome plated brass one because if the chrome plating wears off, then the brass can leach lead into the drinking water especially when you use the faucet for hot water. Lead was scary to me since I have a baby.
But when I went to buy a faucet (to Grohe, Teka showroom and Ikea) I found that most manufacturers make only 1 stainless steel model and that is higher priced than all their other models made of chrome plated brass. That's making me wonder whether my doubt about lead is a silly one since almost everyone uses chrome plated brass faucets. Wanted your opinion before I buy one this week. I live by the sea but I don't know about the quality or hardness of the water that comes in through the tap.
Pallavi Misra
- Dubai,UAE
---
February 2015
A. Hi Pallavi. To my knowledge the major faucet manufacturers comply with NSF standards which limit any lead leaching into the water. I don't think it's a significant worry.
Regards,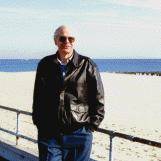 Ted Mooney, P.E.
Striving to live Aloha
finishing.com - Pine Beach, New Jersey