Live! From beautiful Pine Beach New Jersey: Welcome to the world's most popular metal finishing website
topic 3256
Barrel plating aluminium components?
1999
Can anyone advise me if barrel plating of small aluminium components is viable. Finish coating is silver or tin.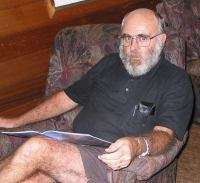 Bob Lynch
plating company
Sydney, Australia
---
1999
It is possible to bulk plate aluminum but it can be tricky. Once the parts are zincated you have to get the initial coating on rapidly and evenly. This is difficult in a barrel or basket operation. You also have to overcome the problem of the parts rubbing against each other and removing the zincate in certain areas.
Jim Conner
Anoplex - Dallas, Texas USA
---
1999
Barrel plating on aluminium components is definitely possible. We tin plate small extrusions about 3.5" x 1" x 1" (quite light weight) and get excellent results.
We simply double zincate (i.e. zincate, strip in nitric acid and re-zincate) and then put this items straight into a bright acid tin plating solution. We believe that the small amount of zinc that dissolves off the zincate into the plating solution plates back out again with no adverse problems.
Our initial thoughts were that the zincate would be rubbed off by the barrelling process, but this does not seem to be the case.
We initially plated these in nickel, prior to tin plating, but although we got even brighter results we stopped doing this when we found going straight into the tin solution worked fine. We were also worried about zinc contamination in the nickel vat.
David Grimes
plating company - Farnham, Surrey, United Kingdom
---
2001
Did you have any luck with your enquiry for plating aluminium? I have a small hydraulic cylinder (aluminium) with a greyish black coating in the bore which is worn and needs recoating.
Can you help?
AL Curnow
- Albany WA, Australia


If you have a question in mind which seems off topic, please Search the Site