Where the world gathers for
plating, anodizing, & finishing Q&As since 1989
Chemical stability of TiN thin films and potential alternatives
-----
2004
We are using 200 nm TiN (PVD in Ar/N from a Ti target) over 40 nm Ti adhesion layer on optically polished quartz. It is intended to (a) serve as a ground plane for the piezoelectric device (it does) (b) provide scratch resistance compared to the traditional gold film (oh yeah!) and (c) be chemically inert. The problem is that while TiN was suggested to me as extremely inert, it appears pretty reactive to me. I can live with susceptibility to 30% hydrogen peroxide, but etching away in 5N NaOH and in just about every acid there is appears to be less than inert.
The surface is intended as the wetted part in a physical sensor for process control monitoring. While I am considering diamond-like/amorphous carbon over chrome, I would like to know whether the person who recommended TiN was out to lunch, whether the film stoichiometry might be off, or whether I got what I deserved for taking advice without triple checking things first ;)
Ideally we would coat the material with a passivation layer (e.g. monolayer of perfluoro-silane or such), but as one would expect in the perversity of materials science, the TiN with a perfluoro-silane (Cl3 Si C2H4 C6F13) actually etched quicker in peroxide, sodium hydroxide and hydrochloric acid. So much for that idea.
Jeff Andle
- Westbrook, ME, USA
---
2004
Hydrogen peroxide will easily strip away TiN, so I'm not surprised that you're having problems. Someone who doesn't work with it a lot must have given you the info. Try ZrN. We haven't been able to find anything to strip it off.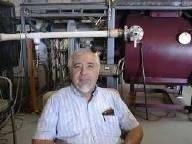 Jim Treglio
-
scwineryreview.com
PVD Consultant & Wine Lover - San Diego,
California
---
2004
In thinking about your problem some more, it might not be the TiN that is being etched away. You could be losing the TiN because the Ti bond coat is being etched away. You might want to look at a nitride of a more inert metal, say TaN coating atop a Ta adhesion layer. Or, go to another means to get good adhesion, such as ion beam assisted deposition or cathodic arc.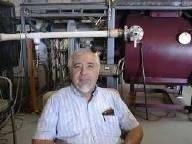 Jim Treglio
-
scwineryreview.com
PVD Consultant & Wine Lover - San Diego,
California
---
2004
Yeah, they were a semiconductor/MEMS type... you know - that world where a single oxygen molecule is a harsh environment...
Is ZrN conductive?
Can it be deposited in very uniform and reproducible 0.1 to 0.2 micron film onto 3" quartz wafers?
Will it (with or without an adhesion promoter) stick to an existing aluminum film?
Jeff Andle
- Westbrook, ME, USA